Hip Problems and Neuromuscular Disease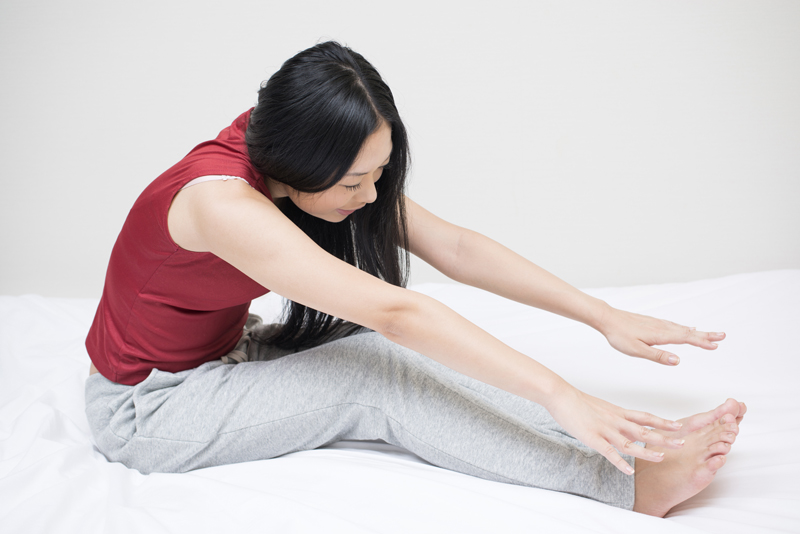 Recently, my little boy called out to me in the early morning. When I got out of bed, I noticed a dull pain in my groin and left hip. The pain persisted and increased over the week, but I tried to ignore it for a few days.

Finally, the pain increased so much that my husband took to the hospital. When at the worst, pain made it almost impossible to tolerate any position other than lying on my side.

It took two CT scans and an MRI to reveal the source of my pain. I have a labral tear of the cartilage of my left hip. The MRI also revealed significant arthritis in my hip, as well as structural abnormalities in the hip joint.

The labrum is a soft ring of cartilage that lines the outside rim of the hip joint socket. Cartilage is the soft elastic tissue that prevents the bones in one's joints from rubbing upon each other and causing pain. The cartilage in the labrum also helps hold the ball at the top of the femur (the thighbone) in the right place.

A hip labral tear involves the ring of the soft elastic tissue, called the labrum, which follows the outside rim of the socket of your hip joint. The labrum acts like a socket to hold the ball at the top of your thighbone (femur) in place.

Charcot Marie Tooth and other neuromuscular diseases such as Duchenne muscular dystrophy and spinal muscular atrophy can affect the hip joint. For example, individuals with Charcot Marie Tooth, may develop hip displacement at an early age. Arthritis in the hip joint is also more common. It is known that the hip joint may have structural abnormalities, as well. It appears, however, that much research into diagnosis and treatment of hip problems in individuals with neuromuscular disease remains needed.

My physicians asked me numerous times when and how my injury occurred. I do not have a great answer. The best answer seems to be that I already had risk factors, and that I injured my hip getting out of bed. I 'zigged when I should have zagged.' Looking back, I also realize that I have had left hip pain for some time, but had attributed it to lower back pain.

At this time, conservative treatment has begun. While in the hospital, I took pain medication and had a cortisol shot in my left hip, which helped bring my pain under control. Currently, I have been taking acetaminophen and ibuprofen to control pain.

I have been taking it easy at home and will need to continue to for some time. I can sit in a reclined position, but cannot yet tolerate sitting upright for more than a few minutes. Being able to sit in a recliner has been such an improvement and made it much easier to work on the computer. I had never thought to be thankful for the simple ability to sit up before, but I will be quite grateful when I am able to sit upright again.

When I need to get up, I have been walking with a cane because my gait is much more normal than without a cane: According to a physical therapy consult in the hospital, walking with good form with a cane is better for my body than limping without a cane. I will begin ongoing physical therapy in a few days. If conservative treatment does not lead to significant healing, surgery may become necessary at some time in the future.

Until this injury, I had not considered the possibility that CMT could affect my hips. Neuromuscular disease can be a significant risk factor in the development of problems of the hip, however, including structural abnormalities, hip displacement, and arthritis.

Resources:

Canavese F, Sussman MD., (2009). Strategies of hip management in neuromuscular disorders: Duchenne Muscular Dystrophy, Spinal Muscular Atrophy,Charcot-Marie-Tooth Disease and Arthrogryposis Multiplex Congenita. Hip Int. Abstract retrieved from https://www.ncbi.nlm.nih.gov/pubmed/19306247 on 11/9/13.

Mayo Clinic website (1998-2014). Hip labral tear. Retrieved from https://www.mayoclinic.com/health/hip-labral-tear/DS00920 on 11/9/13.

Muscular Dystrophy Association website, (2014). Charcot Marie Tooth. Retrieved from https://mda.org/disease/charcot-marie-tooth on 11/9/13.

Novais EN, Bixby SD, Rennick J, Carry PM, Kim YJ, Millis MB. (2013). Hip Dysplasia Is More Severe in Charcot-Marie-Tooth Disease Than in Developmental Dysplasia of the Hip. Clin Orthop Relat Res. Abstract available at https://www.ncbi.nlm.nih.gov/pubmed/23943527 on 11/9/13.







You Should Also Read:
Read about practicing gratitude.
Read a review of the Dansko Kip shoe.
Find out about polling place accessiblity in the U.S.


Related Articles
Editor's Picks Articles
Top Ten Articles
Previous Features
Site Map





Content copyright © 2022 by Jori Reijonen, Ph.D.. All rights reserved.
This content was written by Jori Reijonen, Ph.D.. If you wish to use this content in any manner, you need written permission. Contact Jori Reijonen, Ph.D. for details.