History of Voting Accessibility in the U.S.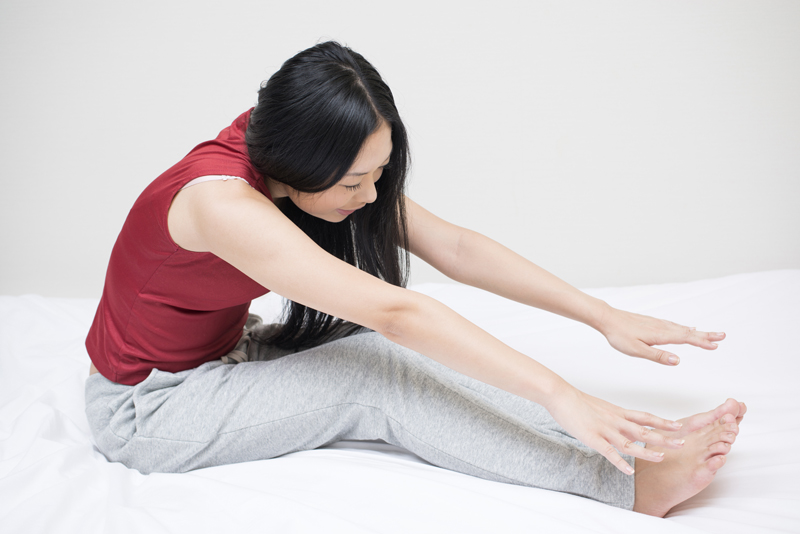 Voting in elections remains a fundamental right, privilege, and responsibility for each U.S. citizen. In the past, polling places were not always easily accessible to those with mobility issues or other disabilities. Today, federal laws require that polling places be accessible. As member of the neuromuscular disease community, we must make sure our opinions are heard through casting our votes.

Historically voting rates for those with disability have been low in the U.S. The rate of those registered to vote are about 10% lower for individuals with disabilities, and those with disabilities are about 20% less likely to go to the polls to vote than individuals without disability.

The Voting Accessibility for the Elderly and Handicapped Act, passed in 1984 in the U.S., makes accessibility a requirement for all polling places for federal elections. If a polling place that is accessible to those with disability is unavailable, there must be an alternative method for casting a ballot on the day of election. Further, this law requires that voter registration be made accessible to those with disability, and voting aides be made available during elections if needed.

In 1993, the U.S. National Voter Registration Act (also called the "Motor Voter Act") passed, making it easier for those with disability to register to vote. This act requires that any office for state-funded programs that primarily serve the disabled population must have registration forms and assistance with registration available. These offices must also send the completed voter registration forms in to be processed. In most states, people may also register to vote at the Secretary of State's office when obtaining a driver's license or legal identification.

In 2002, U.S. legislators passed the Help America Vote Act. This Act addressed improvements to polling systems and voting accessibility, and created mandatory minimum standards with funding to help states meet those standards. This Act also created the Election Assistance Commission (EAC). The EAC provided major funding in 2011 for technology research related to the design of voting systems.

The American with Disabilities Act (ADA) also applies to voting. The ADA, in fact, published a guide to assist polling places with providing accessibility, including getting to, getting into, and using polling places. In March 2011, the ADA announced new regulations, including regulations for polling places: Organizations had until March 15, 2012 to comply. The United States Department of Justice (USDOJ) monitors compliance with these acts. Citizens can report violations of accessibility requirements that cannot be resolved with local polling authorities to the USDOJ.

In 2009, the U.S. Government Accountability Office issued a report looking at the accessibility of polling places in 2008, finding that the number of polling places without impediments increased between 2000 and 2008. The major impediments found occurred in the pathway from parking to the polling system: Most often, curbside voting is offered. All but one of the polling places visited during the GAO survey had an accessible system for casting votes.

For individuals with significant physical barriers preventing them from getting to the polling place, or where accessibility issues remain, voting by mail is an option. Voters can request that a ballot be sent to them by mail. The ballot is then submitted via mail.

In the past, many people in the U.S., including women, people of color, and those with physical and intellectual disabilities, were denied the right to vote. Chances are if you are reading this article, you may be a member of one or more of these groups. Polling authorities can no longer deny this fundamental right based on those previously used exclusion criteria. Make sure that you have registered to vote and cast your vote in the next election. Make sure speak up and vote on the issues that matter to you.

Resources:
--American Association of people with Disabilities, (2012). Disability Vote Project. Retrieved on 10/20/15 from https://www.aapd.com/resources/power-grid-blog/disability-vote-project.html .
--Muscular Dystrophy Association, (2008). MDA Quest ADA Roundup 2008. Retrieved on 10/20/15 on https://quest.mda.org/article/ada-roundup-2008 .
--Muscular Dystrophy Association, (2011). MDA Quest ADA Roundup 2011. Retrieved on 10/20/15 from https://quest.mda.org/article/ada-roundup-2011 .
--U.S. Department of Justice (2004). ADA Checklist for Polling Places. Retrieved on 10/20/15 from https://www.ada.gov/votingscrn.pdf .
--U.S. Department of Justice, (n.d.). The National Voter Registration Act of 1993 (NRVA). Retrieved on 10/20/15 from https://www.justice.gov/crt/about/vot/nvra/nvra_faq.php .
--U.S. Department of Justice, (2009). A Guide to Disability Rights Laws. Retrieved on 10/20/15 from https://www.ada.gov/cguide.htm#anchor64292 .
--U.S. Government Accountability Office, (2013). Voters with Disabilities: Challenges to Voting Accessibility: Highlights. Retrieved on 10/20/15 from https://www.gao.gov/products/GAO-13-538SP .
--West, N., (2012). Voting + Advocacy + Power! Quest, 19:3. Retrieved on 10/20/15from https://quest.mda.org/article/voting-advocacy-power .




You Should Also Read:
Read about getting through airport security screening with assistive devices.
Learn more about MDA resources.
Find out about disability and homelessness


Related Articles
Editor's Picks Articles
Top Ten Articles
Previous Features
Site Map





Content copyright © 2023 by Jori Reijonen, Ph.D.. All rights reserved.
This content was written by Jori Reijonen, Ph.D.. If you wish to use this content in any manner, you need written permission. Contact Jori Reijonen, Ph.D. for details.