Food Safety Handling and the Home Cook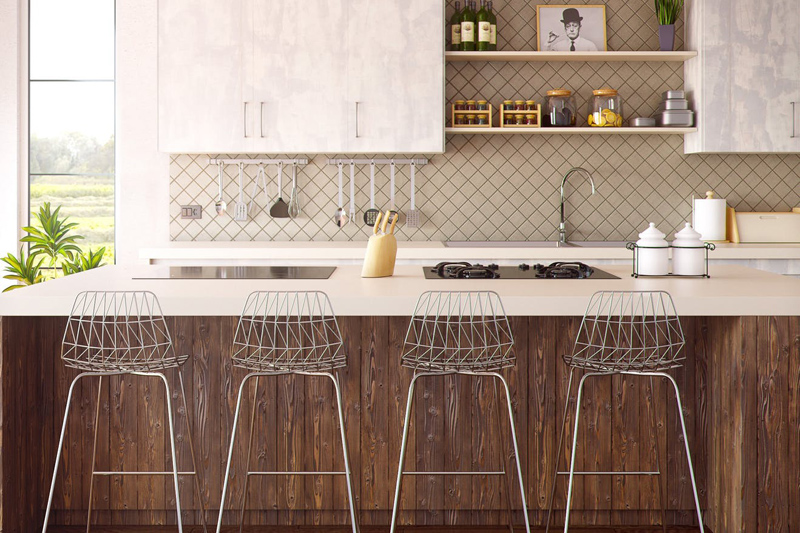 Whether you work in a professional kitchen or not, one thing we all need to practice on a daily basis is food safety. Certain bacteria can affect people in different ways, especially young children and the elderly. So, it's very important that we pay attention not only to safe food handling, but also to the sanitation of the equipment that we use in the home.

Cutting Boards

I cannot express enough that the thorough cleansing of cutting boards is extremely important! They are a magnet for bacteria! Cutting boards should be washed with hot soapy water and a little bleach, then rinsed well and air dried.

Never use the same cutting board for raw meat and fish. You can purchase small acrylic cutting boards in different colors for this purpose. Red are usually assigned to raw meat, green for vegetables (or non-meat products,) yellow for chicken and seafood. However, I always like to use the clear white for seafood and use the lovely wooden ones for things like sandwiches and things. Using different colored boards, all the members of the household know which one to use to butter their toast on and there will be no risk of cross-contamination from other products.

Food Storage

Cooked food – or left overs – should always be covered and labeled with its contents and dated. This way, any member of the family who pull out something from the back of refrigerator and wonder what kind of mystery meat is inside the container, will know right away whether it is good to eat - or not! Discard cooked or leftover food within three days.

Uncooked seafood and meat (chicken, pork or beef) should be frozen if it isn't going to be used within 48 hours if purchased fresh. Always store raw food in a sealed container or a well-sealed plastic bag on the bottom shelf of the refrigerator. This way, if the container or bag leaks, the blood or raw juices from any of these products will not drip onto already cooked food.

It is wise to purchase a small, inexpensive thermometer for the refrigerator. The temperature should always be no higher than 41 degrees F. for food to stay safe and fresh. You never know when your 20 year old appliance is going to start playing tricks on you!

Cooking Temperatures

You should always have a food thermometer in your kitchen. Trying to guess whether something is cooked or not isn't a good practice to live by. When you take the temperature with a thermometer, it should be inserted into the thickest part of the meat and must not touch any bones (if present) or the pan that you are cooking it in.

Below are some internal cooked temperatures guidelines as set forth by the USDA for your convenience.

Chicken 165F.
Beef (med-rare) 145F.
Beef (well) 170F.
Lamb 160F.
Pork (med) 160F.
Pork (well) 170F.
Seafood (fin fish filets) 145F. or until opaque and flaky

If we as home cooks obey these basic food safety techniques, we will all be able to enjoy our creative, nutritious recipes with no worries while keeping our families safe and healthy!



Related Articles
Editor's Picks Articles
Top Ten Articles
Previous Features
Site Map





Content copyright © 2022 by Allyson Elizabeth D´Angelo. All rights reserved.
This content was written by Allyson Elizabeth D´Angelo. If you wish to use this content in any manner, you need written permission. Contact Allyson Elizabeth D´Angelo for details.