Discover Tai Chi for balance & mobility DVD Review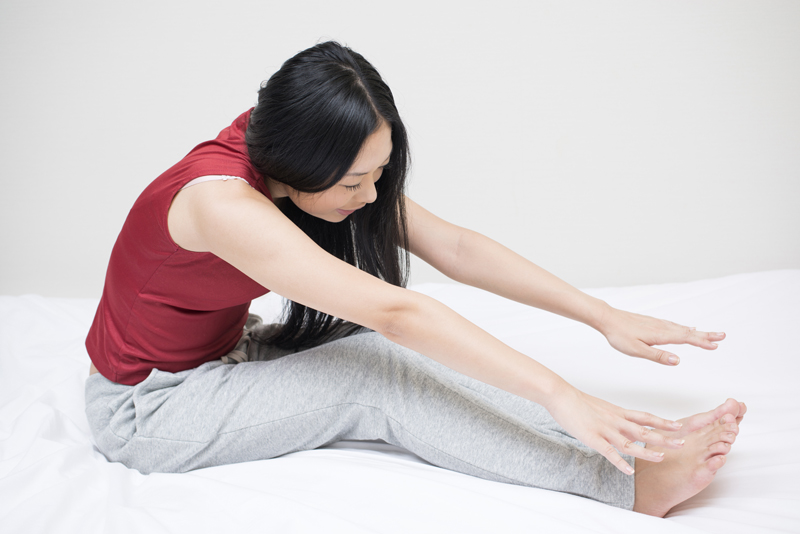 Discover Tai Chi for balance & mobility, a DVD exercise program led by Scott Cole, provides a 30-minute Tai Chi routine focusing on improving balance, strength, flexibility and mobility. According to the text on the case, this DVD will be appropriate for individuals beginning a Tai Chi practice, older adults, and individuals with physical challenges.

The exercises on this DVD are demonstrated by Scott Cole and by Claire, an older adult. The demonstration is easy to follow.

The exercise routine on this DVD has three parts. The first part guides the user through about 15 minutes of standing Tai Chi and Chi Kung exercises. The standing exercises on this tape include the following: sinking the chi, earth and sky, beautiful woman turns at her waist, flying wild goose, monkey bear, horse stance, pushing the wave, bending bear, closing the gate, plies with variations, reeling silk, and stretches for the waist, hands and forearms.

The second part of the DVD uses a chair for balance during standing exercises.
This portion lasts about 7 minutes. The user is guided through gentle strengthening and stretching exercises for the hips, hamstrings, calves, and gluteal muscles.

The third part of the DVD lasts for about 7 minutes and provides seated exercises. The seated exercises gently stretch and strengthen the ankles, hamstrings, legs, hips, waist, lower back, and chest.

To complete the first portion of the tape, the user must have enough strength, mobility, and balance to stand independently and move through a variety of positions. The second section requires the ability to stand and move with the aid of a chair for balance. The third section uses a chair and requires the user to sit unassisted and to have enough trunk mobility and strength to maintain balance while moving into different seated positions.

For some time, my physicians have recommended Tai Chi as healthy form of exercise. Because of contractures in my feet, caused by the neuromuscular disease Charcot Marie Tooth (a hereditary form of peripheral neuropathy), I have had to replace my former exercise routines with non-impact and very low impact exercises such as Tai Chi. More recently, I have been experiencing significant problems in my left hip, caused by a joint impingement, cartilage tears, and joint deterioration.

The exercises on Scott Cole's DVD Discover Tai Chi for balance and mobility moved me through a range of gentle exercise motions. Many of the Tai Chi, strengthening, and stretching movements worked the same muscles and joints as the physical therapy exercises that I have been given. In addition, I found the gentle, flowing sequences to be enjoyable, relaxing, and to provide variety to my workout. Afterwards, the pain that I have experienced in my left hip was diminished for a couple of hours.

Research has supported the health benefits of Tai Chi. Benefits include improvements in balance, decreased risk of falls, improved cardiovascular health, increased strength and flexibility, better sleep, and reduced neck, back and joint pain. For example, researchers have found improved ability to walk, leg strength, and sensation in Individuals with peripheral neuropathy following a Tai Chi program. Make sure, however, to discuss any new type of exercise with your physician before beginning.

Overall, I would highly recommend this video, Discover Tai Chi balance & mobility. Many individuals with neuromuscular disease will find this DVD useful for learning a Tai Chi practice that focuses on improving mobility, flexibility, and balance, and provides gentle overall body strengthening.

Resources:

A brief trailer for Discover Tai Chi for balance and mobility can be viewed on Mr. Cole's website at https://store.scottcole.com/discover-tai-chi-for-balance-and-mobility.html .

Cole, S., (n.d.). scottcole website. Retrieved from https://www.scottcole.com/index.html on 1/24/14.

Li L, Manor B., (2010). Long term Tai Chi exercise improves physical performance among people with peripheral neuropathy. American Journal of Chinese Medicine, 38(3):449-59. Abstract can be viewed at https://www.ncbi.nlm.nih.gov/pubmed/20503464 .

WebMD (2008). Health Benefits of Tai Chi and Qigong. . Retrieved from https://www.webmd.com/balance/health-benefits-tai-chi-qigong on 1/24/14.

Disclosure: The DVD reviewed in this article was purchased by the author for personal use.



You Should Also Read:
Read a review of Discover Tai Chi for Back Care.
Learn about the Abilities Expo.
Find out about educational webinars from the CMTA


Related Articles
Editor's Picks Articles
Top Ten Articles
Previous Features
Site Map





Content copyright © 2022 by Jori Reijonen, Ph.D.. All rights reserved.
This content was written by Jori Reijonen, Ph.D.. If you wish to use this content in any manner, you need written permission. Contact Jori Reijonen, Ph.D. for details.