Orange Almond Cake and Red Chile Chocolate Glaze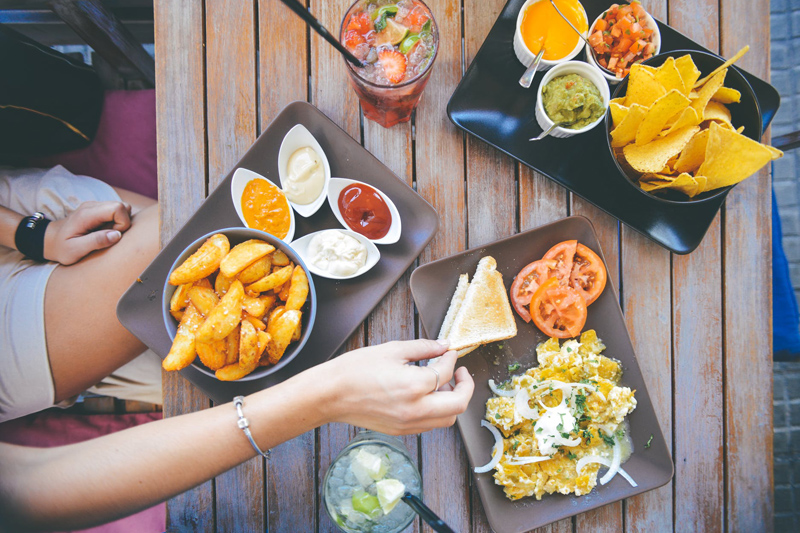 The almond and orange flavor pairing in this cake harkens to southern Spain and a history of Moorish, Jewish and Spanish people. Inspired by Claudia Roden's orange and almond cake recipe, this recipe also pays homage to Mexico's contributions to the spice trail and to the many Mexicans that share Jewish blood by way of Sephardic Jews fleeing the Inquisition and voyages to the New World. Extra flavor depth, in this version, comes from the use of vanilla sugar — one of Mexico's contributions to the spice trail. The dark chocolate glaze has a subtle tingle of New Mexico red chile, another of Mexico's gift to the spice world.The original recipe is a Sephardic tradition for Passover, but this luxurious flourless cake works equally well for Easter.

Consider making the cake the day before you want to serve it, as its flavor increases on the second day. Glazing should happen the day of serving for optimal hints of New Mexico red. The cake is fine to set out at room temperature for a couple of days

The orange puree can keep for three days in the refrigerator if made in advance. Likewise the chocolate glaze can be made in advance and reheated for use, though you may want to freshen the spicing.

Because the orange peels are an ingredient, organic or homegrown oranges are best. Valencia oranges work very well, as do tangerines and mandarins.

Vanilla sugar can be bought ready-made it is also easily made, though remember it usually requires a one week "steep" before use.

Tools:
Microwave oven (Without microwave oven citrus can be boiled whole for approximately two hours.)
Microwavable bowl or measuring cup
9" Springform cake pan
Parchment paper
Cooking spray
Strainer
Rubber spatula
Blender or food processor
Mixer with whisk attachments
Cooling rack
Chopping board
Sharp knife
Measuring cups for dry and liquid
Measuring spoons
Double boiler

Ingredients:
Cake
13 Ounces (approximately) of oranges cut and seeds removed and water to cover
6 Large eggs
1 Cup and 2 tablespoons vanilla sugar
2 Cups almond meal
1 Teaspoon salt
2 Teaspoons baking powder
Glaze
8 Ounces dark or bittersweet chocolate feves or or cut chocolate into pieces of equal size
6 Ounces butter, cut into 12 pieces of equal size and chilled
2 Teaspoons dark Agave syrup or 1 tablespoon corn syrup
1½ Teaspoons powdered New Mexico red chile

Steps:
Cake
1. Cut oranges lengthwise and into quarters, removing as many seeds and veins as possible without destroying the quarters' structure. Place in a microwave proof container, cover with water and boil in microwave for approximately 30 minutes. When fully cooked the fruit should retain its form, but be very soft to the touch. Remove any seeds that may be lingering. Conserve the cooking liquid. Add a half cup of the cooking liquid into the blender or food processor, with the fruit and puree. Note: if tasting the puree do not be alarmed if it is overly pungent or tart, the almond flour, and sugar both add sweetness.
2. Pre-heat oven to 350˚ and prepare cake pan. Line bottom with parchment paper, spray pan and paper with baking spray.
3. Beat eggs, sugar, salt, and orange puree together. Add almond flour and baking powder. Do not overly mix, stop as soon as ingredients are integrated.
4. Pour into baking pan, smooth top with rubber spatula, and bake for 45-60 minutes. Or until the cake is golden and the edges pull away from the pan. An inserted knife should come out completely clean.
5. Place cake on a cooling rack for ten minutes, before releasing it from the cake pan. Allow it to completely cool before adding the glaze.
Glaze
1. In the double boiler bottom, bring water to a boil then reduce to a simmer before adding the insert.
2. In the double boiler insert, place 5 teaspoons of saved cooking liquid, add butter one piece at a time stirring regularly, when fully melted add chile powder. Lastly, add the chocolate to the melted butter mixture, constantly stirring to make sure it doesn't scorch.
3. The cake should be completely cool for glazing. Centering the strainer over the center of the cake, pour the glaze through the strainer and allow it to flow onto the cake's center. Working with the rubber spatula, distribute the glaze over the top of the cake. The spatula may also be used to push the glaze through the strainer if necessary. Allow the glaze to dribble down the sides of the cake.
4. Glaze requires approximately 45 minutes to one hour to set.



Related Articles
Editor's Picks Articles
Top Ten Articles
Previous Features
Site Map





Content copyright © 2023 by Mickey Marquez. All rights reserved.
This content was written by Mickey Marquez. If you wish to use this content in any manner, you need written permission. Contact Mickey Marquez for details.