Snow Plowed Into Handicap Parking Violates ADA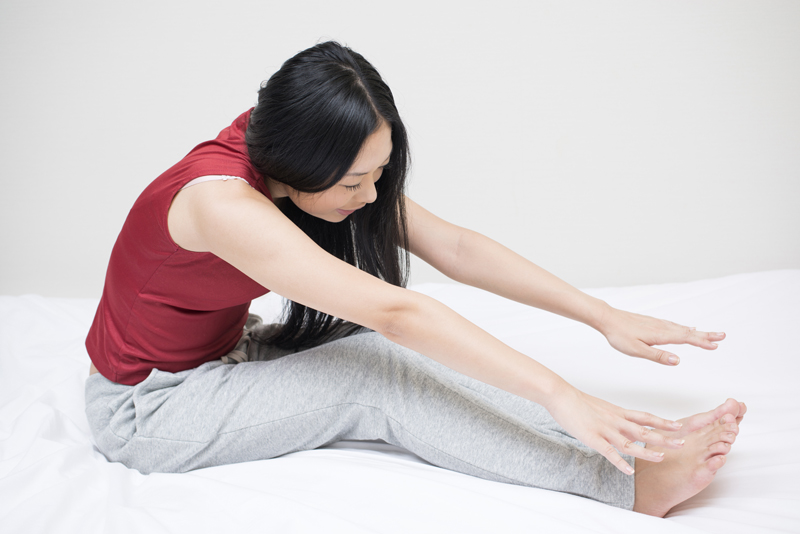 As I pulled up to park in front of my daughters' school for conferences, I looked for a handicap parking spot so that I could more safely walk to the front door. It had again been snowing, and despite efforts to keep the walkways and parking areas shoveled and plowed, ice and a couple of inches of new snow covered the parking lot and sidewalk. Unfortunately, there were no handicap accessible parking spaces available near the entrance, as snow had been plowed into them in order to clear the rest of the parking lot.

A friend recently recounted a similar experience. She has a neurological condition that significantly affects her balance and mobility. My friend needed to park at a nearby university. She was unable to park near the building that she needed to get to, and the sidewalks were poorly maintained. On the way to her meeting, she slipped and fell. While she was trying to get up, no one stopped to help her. Some students went out of their way to avoid her, while others stepped right over her. Fortunately, she was not hurt.

Many areas of the U.S. have been particularly hard hit by snow and cold weather during the 2013 through 2014 winter season. A combination of above average snowfall (and even record breaking in some areas) and continually below freezing temperatures have made it snow removal difficult. This problem has affected many, including home and businesses owners, places of employment, educational institutions, government agencies, and local, county and state road maintenance crews.

Even though snow removal has been difficult this year, plowing snow into handicap parking spaces is unacceptable and illegal. According to the Americans with Disability Act(ADA, organizations, including state and local government agencies, public buildings, and commercial facilities have an obligation under U.S. Federal Law to provide accessible parking and accessibility to buildings. In 2010, new regulations were issued by the U.S. Department of Justice which outline the minimum standards for accessibility. These regulations require that handicap parking spaces be kept free of snow and ice (as well as other barriers to accessibility). Plowing snow into the handicap accessible parking spaces clearly violates this regulation.

State regulations may also address this issue. For example, in New York, plowing or dumping snow into a handicap parking space is illegal according to section 1203-e of the New York State Vehicle and Traffic Law. This law allows for a fine each offense.

The ADA website and the U.S. Department of Justice website contain links to materials for various organizations outlining requirements, including primers for business, small towns, and governmental organizations. Links information about related legal cases that have gone to trial are also available. Violations may be reportable at the local, state, and/or federal level.

So what can an individual do to make organizations aware of this problem, hold them accountable, and ask for change? Personally, I have started pointing out this problem when I notice it. I spoke to one of the administrators at the front desk at the school. Unfortunately, a week later, large piles of snow remain in the handicap accessible parking spaces. The next step will be speaking to the principal of the school. Unless individuals speak up, this will likely remain a problem and impair accessibility for individuals with disability such as neuromuscular disease.

Resources:

ADA.gov, (n.d.). Information and Technical Assistance on the American with Disabilities Act. Retrieved from https://www.ada.gov/ on 2/20/14.

ADATA.org, (2012). Accessible Parking. Retrieved from https://adata.org/sites/adata.org/files/files/Accessible_Parking_2012.pdf on 2/20/14.

U.S. Department of Justice, (2011). Retrieved from https://www.justice.gov/ .

WebLaws.org, (2013). New York Vehicle and Traffic Law Section 1203-e: Dumping snow onto parking places for handicapped prohibited. Retrieved from https://www.weblaws.org/new_york/laws/n.y._vehicle_and_traffic_law_sec._1203-e on 2/20/2014.




You Should Also Read:
Read about obtaining a handicap parking permit.
Learn about voting accessibility.
Find out about legislative advocacy and neuromuscular disease.


Related Articles
Editor's Picks Articles
Top Ten Articles
Previous Features
Site Map





Content copyright © 2023 by Jori Reijonen, Ph.D.. All rights reserved.
This content was written by Jori Reijonen, Ph.D.. If you wish to use this content in any manner, you need written permission. Contact Jori Reijonen, Ph.D. for details.