Seated Tai Chi for Arthritis DVD Review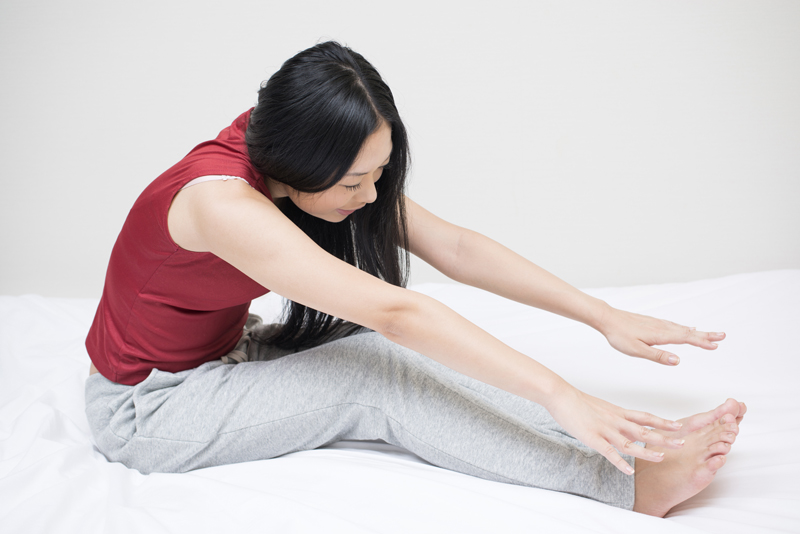 Seated Tai Chi for Arthritis: 6 lessons with Dr. Paul Lam , is a DVD exercise program led by Dr. Paul Lam. As the title suggests, this DVD provides detailed teaching and practice with a seated Tai Chi routine developed for individuals with arthritis.

Performed entirely from a seated position, this program focuses gently on flexibility, mobility, breath control, and toning. According to the text on the case, this DVD will be "[a] safe and easy-to-learn program to relieve pain, improve health and quality of life."

The exercises on this DVD are demonstrated by Dr. Lam and by several older adults. One of the demonstrators performs the exercises in a wheelchair.

The DVD begins with an Introduction explaining Tai Chi and the health benefits of practicing seated Tai Chi. The introduction includes reference to medical studies that confirm the utility of the Tai Chi for Arthritis programs developed by Dr. Lam in association with and used by the Arthritis Foundation in the U.S. There is also a short section reviewing safety practices, emphasizing the importance of adapting exercises as need to perform the exercises in a safe way.

The exercise routines on this DVD are divided into seven session, teaching and practicing the six seated Tai Chi forms taught. Each section includes a brief welcome. The menu is clear and easy to navigate.

The exercise portion of each section begins with a gentle yet thorough seated warm-up. This warm-up is the same for each part of the practice. Special attention is paid to good posture during exercise. During the warm-up, two exercises for each included section of the body are practiced, including exercises for the neck, shoulders, spine, hips, knees, and ankles.

During the teaching portions of sections one through six, new forms are introduced. The teaching is clear and easy to follow. Information about Tai Chi and its practice is embedded into the lessons. Each lesson concludes with a brief cool down.

Each session of sessions two through six builds on the previous sessions and includes practice of the previously learned forms and practice of the previously learned forms flowing into the newly learned formed. The forms taught in this DVD include the following forms, adapted for seated practice: commencement form, open and close, single whip (to the right and to the left), and wave hands (to the right and to the left). The seventh lesson includes practice of the six movement form.

To be able to fully participate with this tape, the user must be able to sit upright in a chair. The user must also have enough strength, mobility and balance to move the head, arms, legs, torso and spine while in a seated position.

For the past few months, I have been experiencing significant problems in my left hip. Last week, I had surgery to my hip, and will be unable to walk without crutches for several week. Since that time, I have been practicing seated Tai Chi almost daily with Seated Tai Chi for Arthritis. I have found it to provide a safe, gentle, yet effective form of exercise for me while I have been recovering. Afterwards, I feel relaxed and energized and my pain is decreased.

Individuals with more experience with Tai Chi may find this tape to be somewhat slow due to the level of instruction offered. However, for individuals who are new to Tai Chi or at a beginning level, the clear instruction and demonstration will provide excellent beginner-level instruction.

Individuals who are able to stand, but who have not been exercising may find this tape to be a safe way to begin an exercise program. This would be particularly true for individuals who can stand but have issues with maintaining balance. Individuals who are at a higher level of fitness may find this tape useful for days when they wish to exercise more gently, but may find an introductory tape to standing Tai Chi to be more beneficial overall.

Research has supported the health benefits of Tai Chi. These include improved balance, decreased risk of falls, better cardiovascular health, increased strength and flexibility, improved sleep, and reduced neck, back and joint pain. For example, researchers have found improved ability to walk, leg strength, and sensation in Individuals with peripheral neuropathy following a Tai Chi program. Make sure, however, to discuss any new type of exercise with your physician before beginning.

Overall, I would highly recommend this video, Seated Tai Chi for Arthritis: 6 lessons with Dr. Paul Lam . Many individuals with neuromuscular disease will find this DVD useful for learning a seated Tai Chi practice that focuses on improving mobility, flexibility, and seated balance, and provides gentle overall body strengthening.

Resources:
Arthritis Foundation, (2014). Tai Chi. Retrieved from https://www.arthritis.org/resources/community-programs/tai-chi/ on 4/11/14.
Li L, Manor B., (2010). Long term Tai Chi exercise improves physical performance among people with peripheral neuropathy. American Journal of Chinese Medicine, 38(3):449-59. Abstract can be viewed at https://www.ncbi.nlm.nih.gov/pubmed/20503464 .
Lam, P., (2009). Seated Tai Chi for Arthritis: 6 leassons with Dr. Paul Lam(DVD). Tai Chi Productions.
Tai Chi Productions: Dr. Paul Lam. Retrieved from https://usa.taichiproductions.com/ on 4/11/14.
WebMD (2008). Health Benefits of Tai Chi and Qigong. Retrieved from https://www.webmd.com/balance/health-benefits-tai-chi-qigong on 1/24/14.

FTC Disclosure: The DVD reviewed in this article was purchased by the author for personal use.


You Should Also Read:
Read a review of the Tai Chi beginning practice DVD.
Read a review of Classical Stretch.
Find international websites for neuromuscular disease.


Related Articles
Editor's Picks Articles
Top Ten Articles
Previous Features
Site Map





Content copyright © 2022 by Jori Reijonen, Ph.D.. All rights reserved.
This content was written by Jori Reijonen, Ph.D.. If you wish to use this content in any manner, you need written permission. Contact Jori Reijonen, Ph.D. for details.