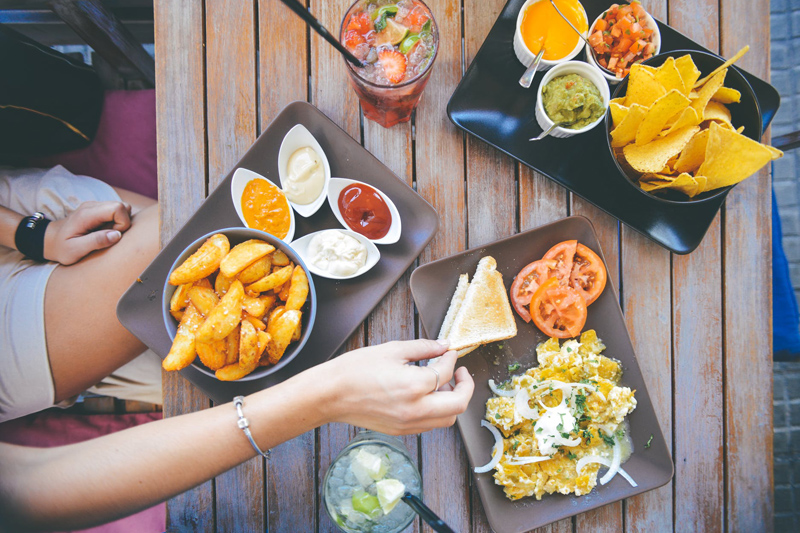 The tasty sweet buñuelos of Mexico, unlike the buñuelos of most of Latin American, where the traditional Spanish fritter shape still dominates, most resemble the shape of a tortilla. Mexico's buñuelo are delicate, nearly transparent rounds. Whether formed with a rolling pin or, as in this recipe, hand-stretched, the objective is to ensure an exquisite thinness and a light texture in the center and a thin crust around the edges. Perfect and pretty circles are not the goal.

The recipe that follows is vintage northern style. The rounds are larger in the north, in this case, a 10 inch round is a compromise, a bit bigger than most but not as large as the common northern buñuelos of Chihuahua, Durango, Sonora or Sinaloa. For ease self-rising flour is specified, however, if you prefer another flour, ingredients of baking powder and additional salt are necessary.

The distinctive flavor of this buñuelo comes from the unrefined, sugar known as piloncillo, also called "panela" or "panocha." Piloncillo flavor suggests a cross between caramel and molasses. It is available at most grocers catering to people from Latin America and comes in light or dark types. Either type will work, it is a matter of taste preference, the dark piloncillo has a stronger taste. An unfamiliar palate may do well to opt for light.

Notes of caution: First, it's not unusual to find recipes for buñuelos touting an easy shortcut by calling for ready-made flour tortillas as an ingredient. Resist the temptation. It's corruption. A packaged flour tortilla will never deliver the delicate crispness, nor flavor of a true buñuelo. Second, remember when working with flour, humidity is a factor. Weigh the flour and be open to adjusting flour or liquid ingredients to get the right texture smoothness and elasticity.

This recipe yields approximately 18-20, 10" buñuelos. Bunuelos can be wrapped or placed in a sealed container and kept for 3 or 4 days.

Tools:
Large mixing bowl
Kitchen towels
Large work surface and cloth to cover the surface (if needed) to dry stretched buñuelos
Long handled cooking fork
Turner
12" Frying pan
Large roasting pan to stack buñuelos in on their sides

Ingredients:
Dough:
1 Pound unbleached self-rising flour
Additional flour as needed for working with the dough
1 Egg, gently beaten
4 Tablespoons lard at room temperature
Lard or vegetable oil for frying
1 Piloncillo (3-ounce size)
2 Ceylon cinnamon sticks
1½ Cups water to provide 1 cup tea
½ Teaspoon salt
Topping:
1 Cup granulated sugar seasoned with ground cinnamon to desired taste

Steps.
1. Over low heat, make a tea with the water, cinnamon sticks, and piloncillo in advance so that it is cold by the time of use.
2. In a large bowl sift flour and salt. Create a well in the flour. By hand, work the lard into the flour until you have a crumbly blend.
3. Work beaten egg into the mixture and then gradually pour in 1 cup of tea.
4. Knead dough as though making bread, kneading with knuckles, folding, and pulling until it is a smooth and elastic texture. Kneading may take 15 minutes or more.
5. Form the dough into a ball, place in clean and lightly greased mixing bowl, cover with plastic and allow to rest in a warm place, on average, for about 3-4 hours.
6. When dough is nearly double in size, remove and deflate. Pull out knobs of dough and make small balls, the diameter should be a bit smaller than the diameter of a US half dollar coin. Cover with a cloth or plastic wrap and set aside for about half an hour.
7. Prepare surfaces for drying the buñuelos. A large kitchen table, covered with cloth is ideal. Cloths used for making buñuelos should be smooth and not plush or with any piled nap. Floursack towels work well. Have flour on hand, if necessary, to prevent sticking when working with the dough.
8. Stretching the dough is a seated task, so keep the balls near at hand. First, flatten ball into a disk by pressing it out with thumbs and forefingers, gently working it until it covers the backside of one hand. To finish, cross your legs and cover your knee with a cloth and place the disk on the knee. Work at creating a nearly see-through center and a delicate crust. Do this by rotating the round on your knee and stretching it. Avoid any pulling on the dough that may cause tears.
9. Place stretched buñuelos on the table to dry. Each buñuelo takes about an hour to dry. Half way through, carefully turn them. Remember when you begin frying, start with those that have had sufficient drying time.
10. Add 1½" of oil to frying skillet and heat over medium heat. With the turner and long handled fork at hand, place the buñuelo in the skillet. Bubbles will appear push them down with the turner or pierce them with the fork. As it cooks, rotate the buñuelo in the pan. Buñuelos cook in seconds. They should not be a deep golden brown, rather a light toast shade of gold. When the color appears on the buñuelo, turn it. Some spots will reamain pale or dough colored spots. That is OK. If the buñuelo is a dark golden color in the first second or two, the oil is too hot, allow it to cool before continuing. Buñuelos cook in seconds, do not leave in oil too long.
11. As buñuelos come out of the skillet stack them on edge in a roasting pan, this will prevent them from draining onto other buñuelos. Sprinkle with the sugar-cinnamon mixture while they are hot.

You Should Also Read:
Lard - Fatback or Leaf


Related Articles
Editor's Picks Articles
Top Ten Articles
Previous Features
Site Map





Content copyright © 2023 by Mickey Marquez. All rights reserved.
This content was written by Mickey Marquez. If you wish to use this content in any manner, you need written permission. Contact Mickey Marquez for details.