Rustic Salsa Verde Recipe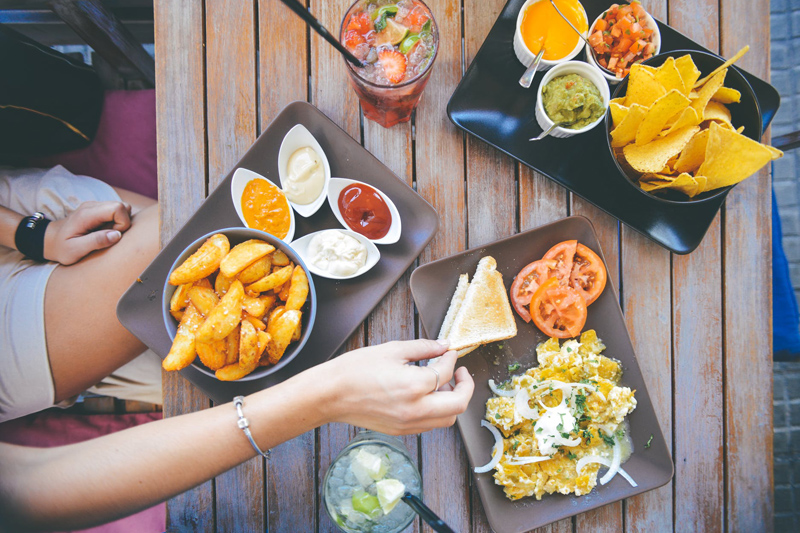 Chiles are a staple in the Mexican diet and economy. They grow and are eaten in every region of Mexico and beyond. Good quality fresh green chile is now readily available outside of Mexico, not only is it easily grown in a home garden, but it also can be purchased at almost any large chain grocer. This salsa recipe takes advantage of readily available Serrano chiles, and delivers intense flavor through a simple, but careful, preparation.

Fresh salsas express so much more than store-bought products. They are direct reflections of your tastes and cravings. Once one is accustomed to fresh salsas at the table, it is hard to settle for ready-made. This salsa verde is rather quick, but delivers a knock-out flavor punch. The potent heat factor can easily be lowered by substituting the Serrano chiles with a milder green chile (Jalapeno or Anaheim), and deveining and removing the seeds. It is outstanding with grilled meats.

This salsa should have a thick almost chunky texture. Because the seeds and veins are not removed, it will be very hot. For the ideal texture it should be made in a molcajete. But with a bit of extra effort it can be made in an electric blender. One needs to be careful when using an electric blender to avoid over blending, pulse and chop the mixture rather than blend. The mixture should not be smooth or frothy. When using the electric blender, you will get a better result if you separate the blending of onion, garlic and salt from the chile. The two blended mixtures can be combined by hand into a bowl, along with the lime juice.

Rustic Salsa Verde

Tools:

Molcajete (preferred)
or
Electric blender

Ingredients (all at room temperature):

6 Serrano chiles
1/4 white onion
1 clove garlic
4-6 limes, to taste
1/2 teaspoon coarse salt, or to taste

Steps:

1. On a pre-heated comal or griddle roast the chiles, peeled garlic clove and peeled onion. Be sure to rotate for even roasting and to prevent burning. The onion should begin to separate its layers as it roasts. The chiles should be charred and blistered, but not cooked through. The onion and garlic will also show roasting char marks and should not be cooked through, but should be soft.

2. In the bowl of your molcajete, mix the garlic and salt into a paste.

3. To the garlic and salt paste begin adding the onion a piece at a time.

4. When the garlic, salt and onion are integrated into a paste, begin adding the chiles one by one. The stems should be removed, but nothing else. Each added chile's skin should be completely broken-down before adding the next chile to the mixture.

5. Slice the limes in half and remove the seeds. Your chile in the bowl should be thick shreds of chile and seeds, the lime juice will make it saucier. You may use a juicer or squeeze the limes directly into the mixture by hand.

6. Mix, taste and adjust to your taste.


Related Articles
Editor's Picks Articles
Top Ten Articles
Previous Features
Site Map





Content copyright © 2023 by Mickey Marquez. All rights reserved.
This content was written by Mickey Marquez. If you wish to use this content in any manner, you need written permission. Contact Mickey Marquez for details.