Molcajete - Mexican Mortar and Pestle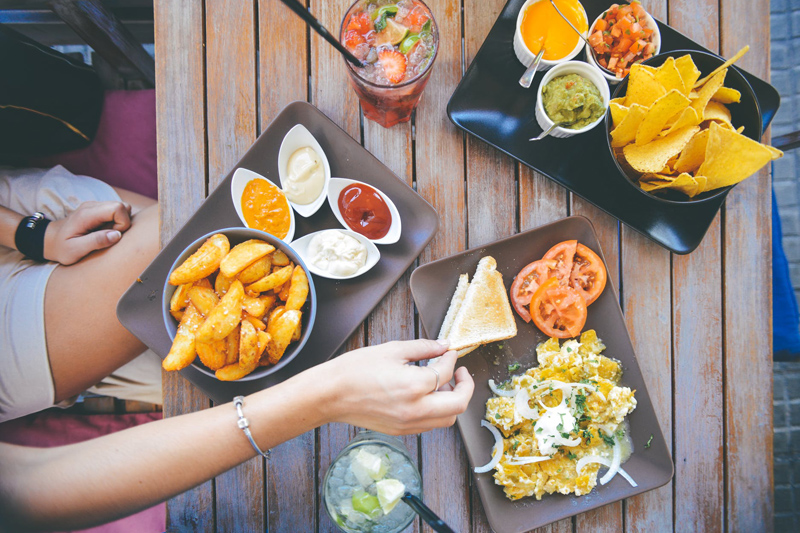 A "molcajete" is a three legged bowl made of volcanic rock. When combined with the accompanying hand piece ("tejolote"), it is a robust and rustic mortar and pestle. Difficult vegetal skins and seeds that do not yield to the smooth surfaces of a classic mortar and pestle become rich salsas and rubs by way of a molcajete.

A molcajete is cherished, like a well-seasoned cast iron skillet, over time it develops a seasoning specific to its owner. Even today, in a world of modern-ever-improving kitchen appliances, the molcajete persists in Mexican kitchens. Molcajetes have been in use continuously since before the arrival of Europeans in Mexico. Serious Mexican cooking requires a molcajete to achieve the depth of flavors and textures that distinguish authentic Mexican food.

A good molcajete is heavy. When new it will feel gritty and its bowl rough. It should have a deep bowl and be steady on its three legs. Steer clear of anything that is made of plastic or feels too smooth. Inauthentic concrete and rock blends are on the market and should not be used. In addition to potential health issues, concrete erodes with use and can contaminate food. If you purchase a molcajete in person, take some water and pour it into the bowl to verify water-tightness.

Tejolote shapes and weights vary. I have a somewhat teardrop shaped one that I use primarily for blending herbs and spice mixtures and I have a longer more cylindrical one for salsas. You should have some length on your tejolote and choose one that feels comfortable in your grasp.

Do not be deterred by the effort required to cure a molcajete. The molcajete is carved from rock, so it will last a lifetime; but, when new it sheds grit. The curing steps below will get the grit out and leave your molcajete ready for food preparation.

(Before you start the curing process, protect your work surface, as the molcajete may scratch fine countertops.)

Molcajete Curing

Items you will need:
A stiff bristle brush
White rice
Access to copious water

Steps:
1. Give the molcajete an initial wash and scrub with the highest pressure water you can wrangle (a garden hose with a pressure nozzle is ideal).
2. Take a handful of rice and place it in the molcajete bowl.
3. Wet the rice with enough water to keep it from flying out of the bowl
4. Holding the tejolote, begin a rhythmic motion of twisting and dragging to grind and tear the rice grains. Do this working the entire bowl surface right up to the rim. Continue until the rice is the texture of cornmeal.
5. When the rice mash is notably tinted gray from the molcajete shedding its grit, discard the mash, rinse, scrub with brush and water, dry and repeat the process until the rice converts to a mash with no tinge of gray. The amount of time it takes to achieve this will vary with each molcajete. Some are harder to cure than others.

Once a molcajete is cured, it generally does not need to be washed with soap and water. Rather just a rinse and quick brush scrub after each use.

There are many Mexican food recipes where an electric blender is a fine tool for the job, but certain salsas are far superior when prepared with a molcajete. That extra layer of deliciousness in your food, will more than compensate you for your hard work in procuring and curing the molcajete.


Related Articles
Editor's Picks Articles
Top Ten Articles
Previous Features
Site Map





Content copyright © 2023 by Mickey Marquez. All rights reserved.
This content was written by Mickey Marquez. If you wish to use this content in any manner, you need written permission. Contact Mickey Marquez for details.