Amelia Bedelia - Surprise Shower – Review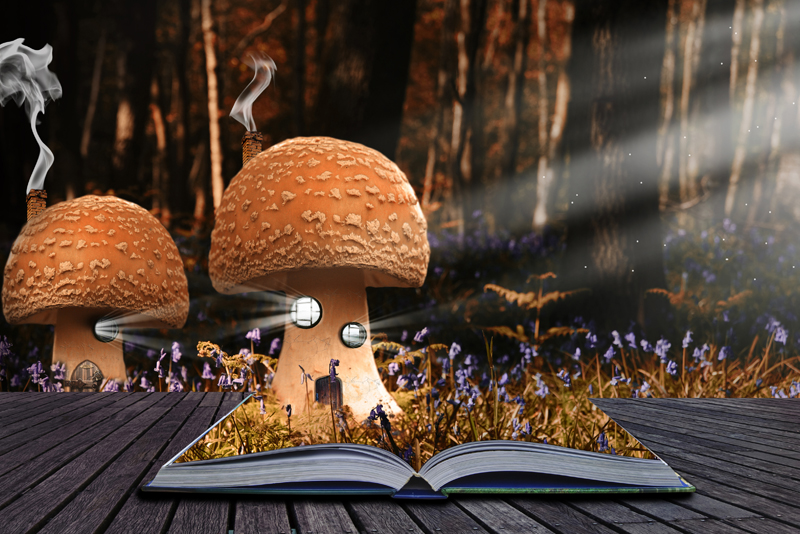 Don't underestimate America's favorite housekeeper! She literally changes everything in her efforts to follow directions.
Amelia Bedelia and the Surprise Shower by Peggy Parish, illustrated by Barbara Siebel Thomas based on the original drawings by Fritz Siebel
A knock at the back door – it's Cousin Alcolu! He's been asked to come over to help.
Apparently, the Tuesday sewing ladies are giving Miss Alma a surprise shower. But Amelia wonders why, since Miss Alma is such a nice lady. It is explained to her that they will be showering her with gifts.
Alcolu has been asked to prune the hedge and when he asks Amelia for clarification she give his a box of prunes to add to the shrubs.
Amelia makes some chocolate cupcakes and then makes some icing and frosts them. She has also been asked to ice the fish Mr. Rogers brought home. There is just enough icing to ice each side of each fish!
She runs over the tablecloth, and cuts the flowers and hides all the gifts!
Miss Alma finally arrives and Amelia is in rare form as she dumps the gifts on Miss Alma's lap and then Alcolu turns on the hose and everyone is showered with water!
Refreshments are served-
raw fish covered with chocolate icing- Yuk!
Moments later they all realize that the children are all being so good eating the prunes off the hedge, and then the chocolate cupcakes are served and all mishaps are forgiven!
Isn't Amelia amazing? What will she do next? Follow along in other Amelia Bedelia books.
Amelia Bedelia is
from Harper Collins Publishers
MY FIRST
I Can Read Books
– PreSchool
Level 1
I Can Read Books
– PreS – Grade 1
Level 2
I Can Read Books
Grades 1-3
Level 3
I Can Read Books
Grades 2-4
I Can Read Books
Chapter Books – Grades 3 & up
Amelia Bedelia and the Surprise Shower
Amelia Bedelia CD Audio Collection
Note: Amelia Bedelia books are from my home library.
Did You Enjoy Amelia Bedelia?
Amelia Bedelia Chapter Books Boxed Set
Amelia Bedelia Storybook Treasury: Amelia Bedelia's First Day of School; Amelia Bedelia's First Field Trip; Amelia Bedelia Makes a Friend; Amelia Bedelia Sleeps Over; Amelia Bedelia Hits the Trail
Amelia Bedelia Celebration, An: Four Stories Tall with Audio CD
Children's Books
List of Dr. Seuss Books
Don Freeman's Books
List of Magic Tree House Books
Chronicles of Narnia Books
A Series of Unfortunate Events Books
List of the Tales from the Odyssey


Related Articles
Editor's Picks Articles
Top Ten Articles
Previous Features
Site Map





Content copyright © 2023 by Launa Stout. All rights reserved.
This content was written by Launa Stout. If you wish to use this content in any manner, you need written permission. Contact Launa Stout for details.