Should You Quit Your Job?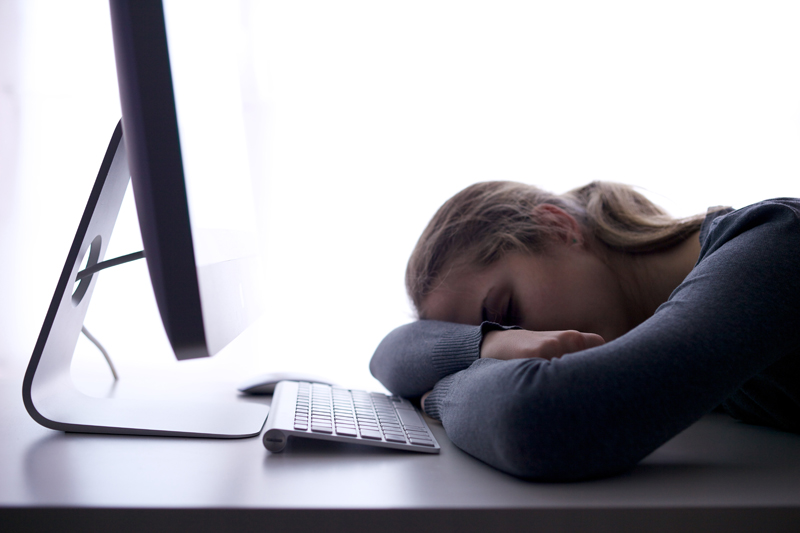 Should you quit your job? Most people face this question at various points throughout their working lives. Of course, after weighing all the factors involved, you are the only one who can make the right decision of whether you should resign from your job. That said, there are many good and valid reasons you might consider to leave your job.


Health Reasons -
If you have developed a medical condition that is either caused by your job or negatively affected by your work, you may want to consider resignation. For example if your job requires physical effort, exposure to the elements or other hazards, mental focus that you can no longer sustain, or tolerance for stress, your health condition may worsen with ongoing exposure to these working conditions. If continued employment in this job poses a risk to your health or to others, it may be appropriate for you to consider other employment options.


Stress and Overwork -
If your employer is overworking you, or you are facing debilitating stress, you may be risking your mental and physical well-being by staying in the job. Even if you love your work, long hours, high levels of stress, and being overwhelmed over long periods of time can be unhealthy. Over time, the quality of your work may also deteriorate. If you do not have adequate time to acquire new skills, conduct necessary research, give attention to detail, and check your work for accuracy and quality, mistakes can and will occur. This will reflect poorly on your professional image and could lead to lost employment opportunities elsewhere.


Ethical Differences -
It is an unfortunate reality that at some point, you and your employer may be at ethical odds. It is not uncommon for employers, who may be stressed to produce more and better results with fewer resources, to cut corners. Sometimes the impact of these decisions is minor and not a huge ethical concern. However, if shortcuts, reduction in services, or lowered quality standards cause damaged customer relations, compromise cleanliness or safety, or result in clients or customers being short changed, workers would be well advised to either try to change the situation or consider quitting.


Compensation and Advancement Opportunities -
Needless to say, if your job is not paying you well, you are working in a job below your skill level, or you are interested in advancing in your career, you may be actively looking for other job opportunities. Although any job decision should be made carefully while weighing possible consequences of change, leaving for better compensation or advancement is one of the most advantageous reasons to do so.


Toxic Environments -
If your workplace is environmentally or psychologically unhealthy, it is a good idea to plan your escape. Over time, exposure to hazardous or unsafe working conditions can lead to personal health problems and potentially personal liability for damages. If your workplace is toxic because of personality conflicts, this can also cause undue stress. If your relationship with your boss or co-workers is causing you sleepless nights and nerve-wracking days, it may be time to move on.


Personal Fulfillment -
If you are not finding personal fulfillment in your work, and it is leaving you dissatisfied with life, it is important to explore ways to remedy this. If you cannot find personally rewarding activities outside of your work that make up for the loss of satisfaction in your job, it is time to reflect on what you need in your life to be happy and develop a plan to improve your situation. Build your safety net, develop the skills and contacts you need to move into work that makes you happy, and work toward reaching that goal.

You Should Also Read:
Choosing a Rewarding Career with a Disability
Dressing for Success
Health Insurance after Job Loss


Related Articles
Editor's Picks Articles
Top Ten Articles
Previous Features
Site Map





Content copyright © 2021 by Corlia Logsdon. All rights reserved.
This content was written by Corlia Logsdon. If you wish to use this content in any manner, you need written permission. Contact Corlia Logsdon for details.