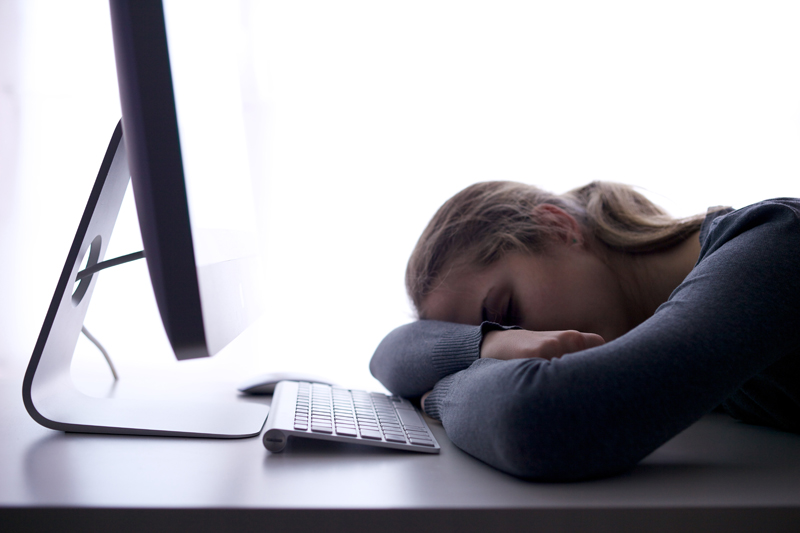 Your appearance is almost as important to your success in the workplace as your repertoire of skills. Your work wardrobe is possibly one of the most important aspects of your overall image, and will require careful thought and planning to develop.

While you will most likely want to project the image that you are promotable by dressing in a manner similar to your superiors, over-dressing for your position can have unintended consequences. If your style is significantly more polished and professional than your co-workers, it can lead to resentment, especially if you are newer to the staff. And of course, you should never out-dress your supervisor. Under-dressing, on the other hand, may give others the impression that you do not care about your job. It may also cause others to see you as less skilled than you really are.

If you are unsure of your workplace's wardrobe requirements, ask your supervisor or human resources representative for guidance. No matter where you work, however, there are some common expectations among most workplaces that you should know. Your clothes should always fit well, be clean, in good repair, and free of wrinkles.

Women should avoid low-cut blouses. Skirts should at least reach the knee when sitting down. Pants and skirts should sit at least at the hip or higher, and shirts should either be tucked in or long enough to ensure that no skin or underwear are visible. Unless you're a fitness instructor, spaghetti straps, tank tops, and form-fitting leggings are not usually acceptable. Jewelry that makes noise when you move, or accessories that get in the way of your work must be avoided. Some employers may prohibit wearing accessories for safety reasons. Underwear and intimate body features should never be visible.

Men should avoid leaving more than the top button of shirts unbuttoned. Under no circumstances should men wear their pants belted below their buttocks in the "sagging style." In most cases, some form of socks is required. Cargo and painter pants may be prohibited in workplaces with moving machinery.
Professional attire should reflect confidence and competence. While it is acceptable to appear attractive, both men and women should avoid styles that project a sexy image.

The most traditional dress code is the formal business style. Conservative suits with silk or high quality woolen blend ties, dress socks and shoes are typically required for men. Starched dress shirts are preferred for men. T-shirts are frequently worn under dress shirts with lower thread counts.

Women most often wear suits with skirts, hosiery, and closed toe pumps with low to moderate heels. Shirts and blouses for both genders are usually solid or a conservative pattern and in traditional colors and high quality fabrics. Women may have more flexibility with choices of blouse colors such as pastels or rich hues. Simple, high quality jewelry for both men and women is used sparingly. While most businesses requiring formal attire encourage classic, conservatively tailored suits, there are some exceptions. Fashion related industries, arts, and other creative businesses are more tolerant of trendier accessories, shoes, cuts of suits, colors, and patterns. For both genders, shoes and belts are typically leather or high quality leather-like material.

Business casual styles allow for more flexibility of choice for both men and women. For men, sport coats, sweaters, and vests replace the more restrictive suits. However, shirts are sometimes worn without any sort of jacket.

Business casual shirts are typically oxford cloth, chambray, or other similar casual cloth that is slightly thicker than a formal dress shirt. Polo style shirts are common as well. Ties may or may not be required, and they are most often low-sheen cotton and silk blends, textured, or club-style. Pants may be khaki, cotton, synthetic blends, or other similar material. Shoes and belts may be leather, leather-like, or high quality canvas. Women working in business casual settings enjoy a range of choices from separates including skirts, dresses, pants, jackets, blouses, and sweaters. Hosiery may be optional. Closed toe heels and flats of leather, leather-like material, or high quality canvas are the norm.

Jewelry for both men and women can include both quality and costume jewelry, but should always be tasteful. Women may have a broad range of flexibility in accessorizing with scarves, wraps, and belts. For both men and women, a wide range of colors, patterns, and textures is often accepted.
A casual workplace may permit employees to wear jeans, khakis, shorts, sneakers or canvas shoes, t-shirts, casual skirts, dresses, blouses, and sweaters. A wide range of patterns, materials, and colors is usually accepted. Employers may restrict clothing with messages or images that reflect poorly on the business.

In a workplace where uniforms are required, employees have little or no choice in what to wear. There will likely be limitations on the type of jewelry that can be worn. Workplaces may also dictate the type of shoes that may be worn depending on safety requirements.
You Should Also Read:
Employment Trends in 2013 and 2014
Health Insurance after Job Loss
My Experience with Unemployment


Related Articles
Editor's Picks Articles
Top Ten Articles
Previous Features
Site Map





Content copyright © 2019 by Corlia Logsdon. All rights reserved.
This content was written by Corlia Logsdon. If you wish to use this content in any manner, you need written permission. Contact Corlia Logsdon for details.