Buying and Storing Tropical Fruit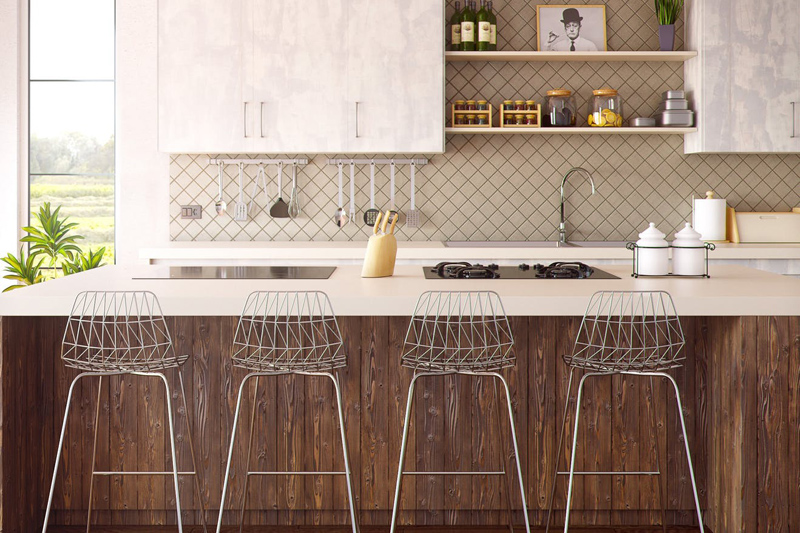 Papaya
Papayas are harvested while green and unripe. To ripen a papaya, store it at room temperature on a counter top. A ripe papaya should be firm but yield to gentle pressure. The skin should be yellow to yellow-orange with some green areas. Avoid papayas with soft spots or leaking stem areas and those with blemishes or dark spots. Slightly green papayas will ripen quickly at room temperature. Refrigerate ripe papayas and use as soon as possible.

To use a papaya, use a vegetable peeler to peel away the outside, cut into wedges and remove the seeds. Or... just cut it in half, scoop out the seeds, and eat it the fruit with a spoon.

Do not use raw papayas in gelatin. Papayas contain an enzyme that prevents gelatin from setting.

For more about papayas + fun and easy ways to eat a papaya, see Papayas at Dole5aday.com.
Mango
Choose smooth, firm mangoes that yield to gentle pressure. A ripe mango has a strong fruity aroma. It's color can range from yellow to green to orange and orange-red and is not a good indicator of ripeness. Avoid mangoes with blemishes, soft areas or shriveled skin.

Store firm, unripe mango at room temperature on a counter top to ripen. Refrigerate ripe mango.

To use a mango, cut off both ends of the fruit. Hold the mango with a flat end resting on a cutting board, then peel off the skin from top to bottom. Cut into lengthwise slices along the pit. Or... Cut the mango into halves, lengthwise, slicing around and cutting out the pit. Carefully cut the flesh only - into 1/2" cubes. Do not cut through the skin. Turn each scored mango half, inside out, to separate the cubes. Use a sharp knife to slice the cubes off the skin.

For more recipes and more information about mangoes, see Fresh Mangoes.com
Starfruit
Also known as Carambola, starfruit gets it's name because crosswise slices have a star shape. A ripe starfruit has a floral aroma. It's moderately firm with a thin, glossy, golden yellow skin. Slightly brown tips are normal. Avoid strarfuit that are soft, shriveled, blemished, or excessively brown at the edges. Allow greenish, unripe starfruit to ripen at room temperature.

Ripe starfruit can be stored in a plastic bag in the refrigerator for up to one week.

To use star fruit, wash and cut off the top and bottom, then trim the tip from each rib. Eat fresh, use in salads or as an attractive garnish.

For starfruit recipes, see Brooks Tropicals
Kiwifruit
A ripe kiwifruit has a thin thin, fuzzy, brown skin and a fruity aroma. It will yield to gentle pressure. Avoid very soft, wrinkled or bruised kiwifruit. Ripen firm, unripe kiwis in a paper bag on the counter top.

Store fresh, ripe kiwifruit, away from other fruit, in the refrigerator for two to three weeks.

To use kiwifruit, slice off both ends then peel away the skin with a vegetable peeler or sharp paring knife. Cut the fruit in thin slices or cut in half, lengthwise, then cut into wedges.

More information, see Kiwifruit.Org
Pineapple
A ripe pineapple will feel heavy for it's size and have a sweet aroma. Choose well-shaped golden brown to brown fruit with dark green fresh-looking tops. Avoid those with soft bottoms or darkened spots around the base. Ease in pulling the leaves out of a pineapple is NOT a sign of ripeness.

Store a fresh pineapple in the refrigerator, both before and after cutting.

Fresh pineapple contains an enzyme that prevents gelatin from setting.

See How to Prepare a Fresh Pineapple.

Use hollowed pineapple halves as bowls for pineapple chunks or mixed fruit. One pineapple will provide 2 bowls. For illustrated directions, see Hormel Food's Pineapple Boat.

Click Here for a Fried Pinapple Recipe

For more recipes, see Del Monte Fresh Pineapple Recipes
---
Pineapple Slicer
Use this easy slicer like a cork screw... Cut off the pineapple top; insert into the pineapple and twist for a spiral of fresh pineapple.
Hawaiian Cookbook
This cookbook has nearly 300 easy-to-prepare exotic recipes with tips on shortcuts, preparing ahead, substitutions, etc. Recipes include Lomi Lomi Salmon, Passion Fruit Soup, Stuffed Chicken Breasts in Pineapple Sauce, Island Shrimp Salad, recipes for alchoholic and non-alchoholic drinks, plus much more. Clever ideas for table decorations and interesting garnishes are also included.
---
You Should Also Read:
The Home Cooking Recipe Index and Site Map
The Home Cooking Cookbook Corner
Buying and Storing Specialty Melons


Related Articles
Editor's Picks Articles
Top Ten Articles
Previous Features
Site Map





Content copyright © 2022 by Sandy Moyer. All rights reserved.
This content was written by Sandy Moyer. If you wish to use this content in any manner, you need written permission. Contact Allyson Elizabeth D´Angelo for details.