The Chillies of Mexico - El Jalapeño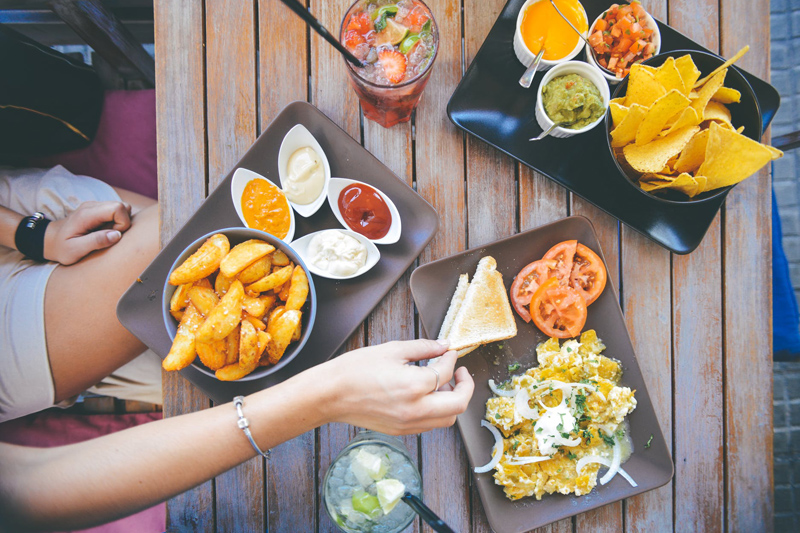 The jalapeño chilli, plump, smooth and glossy, has a lively rather than fiery ardour, and while it notches up a creditable 7/10 on the heat scale, it is often relatively mild and is the chilli of my choice when I am looking for warmth rather than punch, let alone all-out combustion – but I have to say that it does occasionally catch me unawares and it can sometimes be very hot indeed! Waist-high piles of jalapeños are a typical sight in any Mexican market, and with its crisp texture and bright, grassy flavour, it is a staple in any Mexican kitchen; it is particularly at home in the state of Veracruz, where it is spelled "xalapeño", ie from the Xalapa area, and also known as "huachinango" – red snapper - or just "gordo", fat. It goes by different names in other regions: in Puebla, for instance, it is known as "chilchote", while the central states prefer to call it "chile cuaresmeño" or Lenten chilli. However it is labelled, it is usually eaten while still green, although it is in some circumstances allowed to ripen to scarlet maturity on the bush.
El Jalapeño © Philip Hood
Stuffed jalapeños, "xalapeños rellenos", are a Veracruz speciality and the filling tends to be sweet and sour from the addition of fruit - but while they are an excellent (if somewhat fiddly) size for stuffing, about two bites, more often than not they are featured as a "flavouring" or "seasoning" and take centre stage in many salsas, either finely sliced and used raw, which shows off the chilli's distinct grassiness, or perhaps cooked on a griddle until soft and slightly charred, before being skinned and chopped. Cooking the jalapeño seems to tame whatever heat it has started off with to a warm, cosy mellowness, a rounded, satisfying spiciness which goes particularly well with fish and chicken – but this is not to say that it loses its sparkle or seductiveness, just that it is a good choice for anyone who is not a fire eater! A good way to add heat to a dish containing jalapeños, or any other chilli for that matter, without losing their specific flavour is to include the chilli seeds, which are rich in fire power and can contribute a considerable amount of extra piquancy.
A further very traditional and popular use for jalapeños is to pickle them in vinegar and serve them as a condiment, rather like a relish, and the jalapeño is of course the precursor to the famous smoked "chipotle" chilli – and I shall be writing about both of these in future articles.
In the following recipe, jalapeños are cooked into a bright, fragrant and lively sauce to accompany griddled sea scallops, their warmth highlighting the scallops' sweetness without overpowering their delicate flavour. Take care not to overcook the scallops as just a few superfluous seconds can turn a tender mollusc into chewy, and expensive, rubber; the cooking time obviously depends on the size of the scallop but a fairly reliable way to test them is by pressing them gently with your thumb – you are looking for light firmness with a bit of give.
Sea scallops in jalapeño chilli sauce – Callos de hacha en salsa de jalapeño
Serves 2
45 ml/3 tbsp olive oil + extra for brushing
50 g/2 oz salted butter
8 garlic cloves, peeled and crushed
50 g/2 oz red onions, peeled and finely chopped
3 jalapeño chillies, deseeded and finely sliced
Fresh lime juice
10 sea scallops with roe, muscle removed
30 g/1 oz fresh coriander/cilantro, coarsely chopped
Sea salt and freshly ground black pepper
Heat the olive oil and butter in a frying pan, and when it starts to sizzle, add the garlic, onions, chillies and some seasoning. Cook over medium heat, stirring regularly, until the garlic starts to brown. Pour in 1 tbsp of fresh lime juice, bring back to the boil and allow to bubble for a minute or two. Remove from the heat, and check the seasoning and acidity, adding more lime juice if it needs brightening. Set aside while you cook the scallops.
The sauce can be prepared up to this point up to 24 hours in advance. Reheat before serving.
Brush the scallops with olive oil and season them with salt and pepper. Heat a ridged griddle pan over high heat until shimmering. Add the scallops in one layer and turn the heat down to medium. Press down on the scallops with a kitchen spatula and cook them, undisturbed, for about 3 minutes, depending on their size. Flip them over and cook for a further 2 minutes, yet again pressing down on them with the spatula.
Remove the scallops to 2 warm plates. Stir the coriander into the chilli sauce and spoon it over the scallops.
Serve immediately.
Buén provecho!


Related Articles
Editor's Picks Articles
Top Ten Articles
Previous Features
Site Map





Content copyright © 2023 by Isabel Hood. All rights reserved.
This content was written by Isabel Hood. If you wish to use this content in any manner, you need written permission. Contact Mickey Marquez for details.