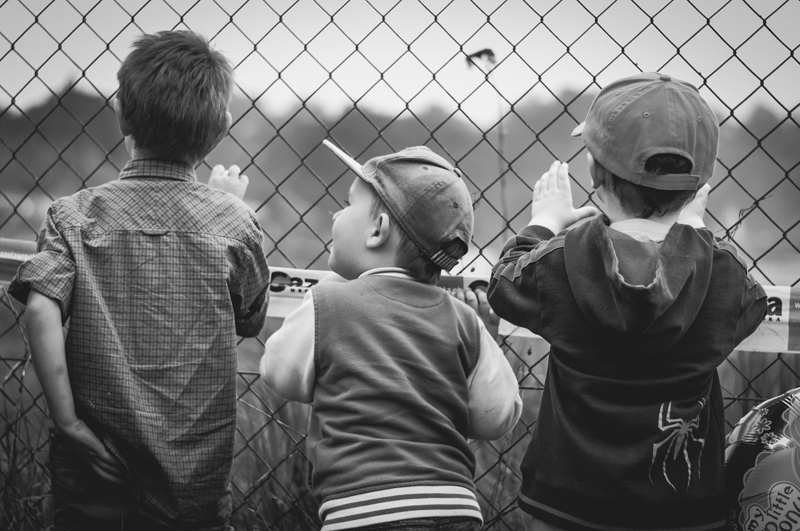 Do you ever feel like there are no true role models for your son? No one really for him to look up to? If you're lucky, you have a wonderful husband, brother, or father, and all of these men can be excellent role models, but often boys fail to appreciate how much they can learn from these men while they are still young. It is the rare man who does not reflect on how much his life was influenced by a man close to him, but it is the rare boy who has the maturity and insight to do the same. For a mom anxious to find role models for her son now – in the present – the problem can be very real. Sports figures? Sometimes they can be wonderful role models, but it is often hard to point to specific instances of behavior worth imitating. Additionally, they can seem remote and unapproachable. Musicians? There are undoubtedly some heroic rock stars out there, but it seems to be harder and harder to find them. It just does not seem to be an industry which attracts altruistic individuals. Rather than looking to the conventional sources so often seized on by our sons, allow me to suggest a rather unorthodox idea.

I was a lover of Greek Mythology long before Percy Jackson made the gods cool. The Greek gods and heroes embody all that is good, bad, and ugly in the human soul, but they do so in epic proportions. No human ego can possibly match that of Cronus (technically a Titan, and not a god, but he'll make my point nicely), who devoured his own children as soon as they were born in order to prevent them from overthrowing him and robbing him of his power. No human warrior's courage is as appealing to a boy as that of Patroclus, who dons his comrade and friend Achilles' armor to rally the flagging Greeks back to a fighting spirit, even though doing so means certain death. Achilles, although he essentially quits the Trojan War in a huff, eventually returns to die in glory in battle and have his name live forever. What a lesson both in perseverance and humility (disclaimer: plenty of scholars, including many of my own friends, would take issue with my characterization of Achilles, but my point here is to demonstrate that finding exciting and, yes, in a strange way, relevant, role models for our sons requires a bit of thinking outside of the box).

Bear with me for a moment. I know that everyday heroes and role models surround us. Brave soldiers go to war every day. Single mothers raise their children and give every ounce of themselves to this selfless (and, often, thankless) endeavor. Our last WWII veterans are leaving us, making it harder than ever to remember that, were it not for them, our children would never know the freedoms that we take for granted. The problem is that, for many of our sons, younger and older, these heroes are both too close to home and too remote at the same time. War in another country? What does that have to do with me? A mom raising her kids? All moms raise their kids. Old guys? Uh-huh. Selflessness, altruism, courage, perseverance, and humility: big concepts require big examples – larger than life characters to pull off the lesson. With the stage properly set, Achilles becomes the ideal role model for any boy. He's very real and relevant. He loves his mom, he goes to cry on her shoulder when the bigger kids (Agamemnon) are mean to him, but when harm comes to his best friend, he does the right thing and properly attends to his responsibilities. What a wonderful lesson for our boys. It's okay to make mistakes, but the time comes when you have to rectify them. For some reason, Achilles truly resonates with boys: almost invulnerable, so nearly a god, but so very, very human at the same time.

If you don't know Greek Mythology yourself and, thus, think I'm crazy for suggesting that you can introduce these wonderful characters to your sons, don't despair! There are any number of wonderful introductions to, in particular, the Trojan War, in which Achilles stars.

Perhaps the Greek heroes make fun role models for boys because they know that they are not real – there is less pressure that way. Perhaps it is their very larger than life-ness which makes them fun to emulate in real life. There is something wearying about hearing, "Why can't you try to be more like Daddy?" or "Do you really think ____ (insert name of big brother)" would do that. Even more remote is, "I can't imagine Akon talking to his mother that way!" But when you say, "Patroclus wasn't afraid to inspire his men in battle; maybe you can use some of that bravery when you go to school today," or "Achilles never spoke disrespectfully to his mother, did he? I know you love me as much as Achilles loved her!" it's different. Then your son is not failing when compared to someone he knows: he is striving to reach an ideal.

Give it a try for awhile! If you know the Greek heroes already, try using them to inspire your sons. If they are new to you, learn their exciting stories together. No boy is too young or too old to read The Iliad (the story of the Trojan War). Fortunately, versions exist for every age! In addition to finding some new role models, you may very well find some new literary loves!



Related Articles
Editor's Picks Articles
Top Ten Articles
Previous Features
Site Map





Content copyright © 2022 by Laura Delgado, Ph.D.. All rights reserved.
This content was written by Laura Delgado, Ph.D.. If you wish to use this content in any manner, you need written permission. Contact Laura Delgado, Ph.D. for details.