How to Talk to Your Son's Teacher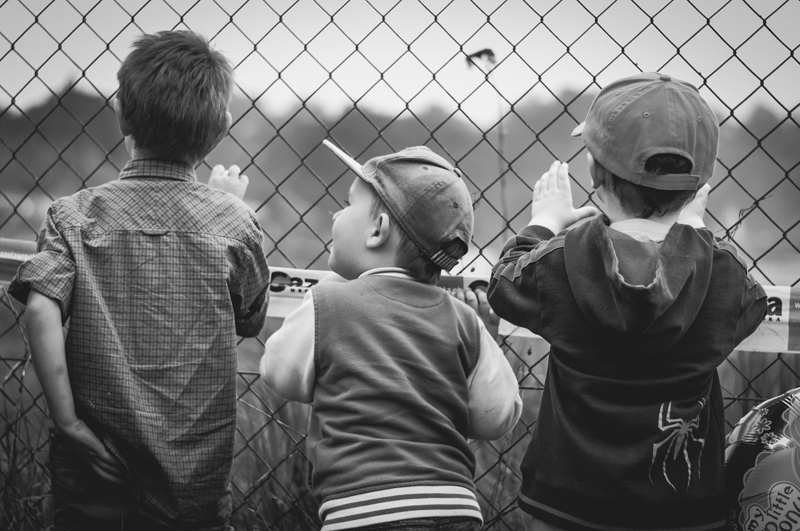 Now that school has started, the more relaxed pace of summer may already have become a distant memory as homework, school lunches, and field trip preparations take over the calendar. For some, though, there may be even more pressing concerns on the horizon.

All parents face a parent/teacher conference at some point during the school year. In the best case scenario, your son's teacher will tell you that he is a joy to have in class, that his grades are where they should be, and that she wishes all students were like him. That's not what my friends' teachers have told them about their sons, though! They've heard things like, "Your son is so bright, but he needs to learn to stay in his seat," and "Your son could do so much better in class if he would only pay more attention do his homework…if he would only *do* his homework!" Maybe there are other moms who hear, "I have a feeling your son has something to offer our class, but he never volunteers any answers." Maybe your son is failing, and you don't know what his teacher will say to you.

There are many reasons that a parent/teacher conference can be an intimidating prospect. Regardless of what your individual reasons may be, remembering a few key points can help your conference go much more smoothly. The most important thing to keep in mind is that your son's teacher is a person, too. It is entirely possible that she may be just as concerned about your meeting as you are. If you approach your conference with this thought foremost in your mind, the odds of the tone of the meeting remaining cordial will definitely be higher.

The second thing to remember is that you and your son's teacher see your son in very different environments, and that you each see different aspects of his personality. One of my children is perfection personified in a school environment. She is quiet and respectful. She answers questions when asked, but does not whisper, or giggle, or speak without first raising her hand. She is a dream student. At home, though, it's often a different story. The same scenario can absolutely be true in reverse: your son may be the ideal child at home. At school, with a captive audience and the potential for boredom and a need to alleviate some tedium, he may turn into a class clown. The upshot? Listen to your son's teacher when she tells you what she observes about your son's behavior. If there truly are great discrepancies, let her know that you would like to observe a class period unobtrusively (preferably without your son's knowing you will be there). That will give you the opportunity to assess the situation for yourself.

Third, if you intend to question the way your son's teacher grades his work, bring samples of his work with you. That way, you can point to specific examples where you think she may have erred in her judgment. However, be very careful to approach any questioning of her grading or other assessment of your son fairly and cautiously, which leads me to –

Fourth, phrase your conversation carefully. As with any potentially confrontational situation, use "I" statements, rather than "you" statements. For example, "I have noticed that John is not making the kinds of grades he made last year. I've brought one of his essays from last year, and one from this year. Can we go through them to see where he may not be meeting your expectations, or how the grading might be different this year?" rather than, "You grade John's papers too harshly. He always made great grades before he got you for a teacher!" Naturally, any teacher approached with the latter statement will immediately find herself on the defensive!

Finally, if you really do think that there is an irresolvable problem between your son and his teacher, request a conference with the principal after you have already exhausted your avenues with the teacher. Don't ever go to the principal before meeting with the teacher, except in the most extreme circumstances. There is most assuredly a "chain of command" in any school, and it always begins with the teacher. Chances are, whatever the problem may be, you and the teacher will be able to work out a solution amicably, one that will ensure a happy and productive school year for both your son and for her.

September is a time of adjustments as the new school year begins and new teachers and classes are introduced. While impending parent/teacher conferences can be a source of anxiety, with a little advance preparation and some basic knowledge, they can end up being a source of satisfaction instead.



Related Articles
Editor's Picks Articles
Top Ten Articles
Previous Features
Site Map





Content copyright © 2023 by Laura Delgado, Ph.D.. All rights reserved.
This content was written by Laura Delgado, Ph.D.. If you wish to use this content in any manner, you need written permission. Contact Laura Delgado, Ph.D. for details.