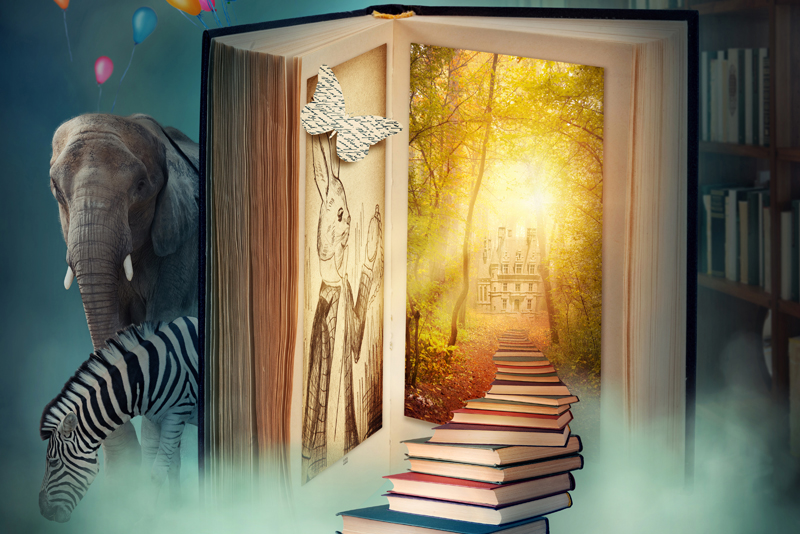 Fantasy Books which are written for the general populace ages 13 upwards with PG and PG-13 situations and language.
*A Song of Ice and Fire*


Reviews of the books in George R. R. Martin´s epic fantasy series
*James Barclay´s Raven series*


Reviews of the epic fantasy trilogy "The Chronicles of the Raven" and the continuation in "The Legends of the Raven"
A Dream of Drowned Hollow by Lee Barwood


In this e-book title April Rue Stoner has always seen things that no one else can but her ability seems to portend her own death and that of all the people she loves most.
Fate of Camelot by Cynthia Breeding - a review


A fantasy/romance novel with a unique view of the Holy Grail folklore.
Good Omens by Neil Gaiman and Terry Pratchett


Will a mix up in the identity of the anti-Christ postpone the apocalypse?
Midwinter by Matthew Sturges - a review


A once decorated leader in the Fae military, now convicted of treason and sentenced to life, is sent on a mysterious mission to gain his freedom.
Review of Diana Gabaldon's Outlander series


Diana Gabaldon's Outlander series is about the frustrations of time travel.
Robert Jordan On Tour


I had the chance to see Robert Jordan on his book tour for Knife of Dreams
Secret Speakers by K.S.R. Kingworth - a review


After living the last nine years of her thirteen-year-old life hiding in the cellar with only her dog for company, Fair is finally leaving the darkness and isolation to join the hoomin of Cloven Grave as an adult.
Shadow's Lure by Jon Sprunk


After helping an empress reclaim her throne, Caim decides to learn the truth about his past and his parents.
Shadow´s Son by Jon Sprunk - a review


Action and intrigue fuel this story of an assassin with a mysterious shadow magic and a ghostly companion
Sheepfarmer's Daughter by Elizabeth Moon


Strong willed Paks leaves her family to avoid an arranged marriage to find her own future as a mercenary company recruit.
The Amulet of Samarkand by Jonathan Stroud


In London, magicians are in control, using the power of the demons they bind to themselves to rule. Nathaniel is placed with a middling magician to learn the ways of magic and power, but the lessons move slowly and Nathaniel is impatient.
The Hogfather by Terry Pratchett - a review


It´s Hogswatchnight on Discworld and the Hogfather should be riding in his sleigh pulled by his four pigs, but something has gone wrong. The Hogfather seems to have disappeared.
The Last Grimm: Red's Hood by H.L. Wampler


When Abigail Grimm witnesses a wolf murder a coworker, she finds reality is not quite what she thought it was
The Office of Shadow by Matthew Sturges


In a follow-up to Midwinter, Lord Silverdun finds himself in the service of Queen Titania again. As a member of the Office of Shadow, he is one of the Seelie Kingdom's secret spies, using magic and espionage to keep the people safe from the Unseelie Kingdom.
The Princess of Dhagabad by Anna Kashina


As the sole heir of the kingdom of Dhagabad comes of age, she receives a gift-- her very own djinn.
The Silver Skull by Marc Chadbourne - a review


The supernatural and Elizabethan politics mix well in the first book in the Swords of Albion series by award winning author Marc Chadbourn.
The Steam Magnate by Dana Copithorne - a review


Kyra arrives at the Broken Glass City with a mission-- her mistress has charged her to find a Eson, a man who has inherited the steam-power legacy of his family.
Touched By Wonder - a review


The best thing about this collection is that not only do you get to read some wonderful science fiction and fantasy short stories, but a portion of the sales goes to breast cancer research.
Ursula LeGuin's Earthsea


Ursula K. LeGuin's A Wizard of Earthsea is a wonderful coming of age story about a boy who possesses a great magic power.
Editor's Picks Articles
Top Ten Articles
Previous Features
Site Map
Content copyright © 2018 by . All rights reserved.
This content was written by . If you wish to use this content in any manner, you need written permission.
Contact Evelyn Rainey for details.