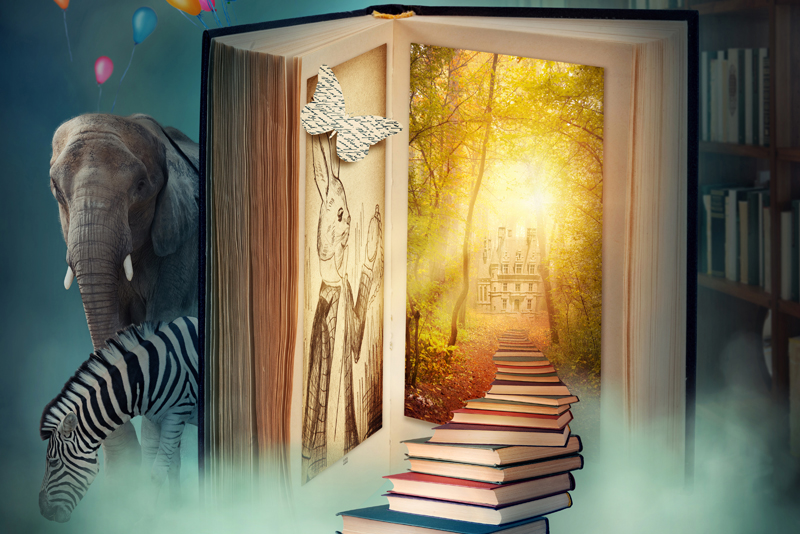 Poet, singer, actor, ex-convict, and underground cult figure, Raegan Butcher first began writing at the age of 14. His first collection of poetry, End of the World Graffiti, appeared in 1991. Five years later he was convicted of armed robbery and spent seven years in prison, during which time he composed the poems that would appear in his next highly regarded book of poetry, Stone Hotel, published by the anarchist collective, CrimethInc in 2003. Two years later, while living in Cuernavaca, Mexico, he produced a second book of poetry titled Rusty String Quartet, again with CrimethInc. Raegan Butcher is the also the author of numerous screenplays and soon-to-be-released novels including Siege of Station 19 and The Chupacabra Chronicles.

When did you first discover speculative fiction and how did it affect you?
I've always liked sci fi and horror and fantasy ever since I was a very small child. The films of Ray Harryhausen in particular were an eye-opener when I was a wee lad. I grew up reading Famous Monsters of Filmland magazine and stuff like that. And I was lucky enough to have a teacher in the 6th grade, Dennis Reece, who read the class The White Mountains by John Christopher and that really put the zap on me. I began reading Stephen King, Richard Matheson, and Dr Who novelizations in grade school. I remember reading the Terminal Man in 5th grade. I was always a bookish kid.

What are your three favorite books and/or authors and why?
I cannot choose a favorite. But I've enjoyed Richard Matheson's work ever since I first read "I Am Legend" when I was eleven. As a poet I was influenced by Leonard Cohen and Charles Bukowski. My favorite writer is actually Andrew Vachss, a crime writer. I also write crime fiction and poetry.

What is the hardest part of writing speculative fiction?
The hardest part is simply facing that blank page and knowing that you must fill it. But I've also found it necessary to do a lot of technical research to ground my science fiction ideas in some sort of reality. All of the wild concepts in my chupacabra series such as psychotronic mind control are based on existing technologies. Scary yet true. But I am no Michael Crichton. I am a scientific illiterate, so writing from an educated person's point of view is a real challenge. Also, it is difficult to choose a villain without being accused of violating all sorts of ridiculous notions of political correctness these days. Perhaps I am paranoid, but I worry about how I portray Hispanics, since so many of my main characters are Mexicans. I lived in Cuernavaca for a year but I am not much of a cultural anthropologist. I spent most of my time in my apartment writing! These chupacabra books are written purely for fun. My goal is to keep the reader turning the pages, surprise them, make them gasp; keep them entertained by the developing story. I am not reinventing the wheel. But I am giving it my particular spin.

What are you working on now?
I am working on books in my chupacabra series. They are due out in the upcoming year.

What are your specialties?
Since I am writing chupacabra books, I guess my specialty is monsters. I think I am able to capture the blue-collar working-class perspective of the people who hunt the creatures rather well. The books started out as simple survival-horror situations but they quickly became a series of action-conspiracy-monster-mystery-adventure-sci-fi-horror books.

What are some of the values you want readers to take away from your novels?
Loyalty, courage, and perseverance in the face of adversity. My characters have only each other to rely upon and the situation is always life or death. I think that a deep distrust of authority is also evident. Always question the official story.

What are your professional goals for the next decade?
I would like to make enough money to be able to support myself as a writer and pay my editor for all of the time and effort he has put into helping me make these books the best that they can be. I also want to return to acting, and someday I'd like to take a crack at directing, which has always been my second passion. I like the challenge of telling a story, no matter what the format. Every chupacabra book I've written is intended to be adapted into a film someday. I do not consider my books to be serious literature, merely escapist entertainment. I write the kind of books I would have enjoyed reading when I was a teenager, with monsters, action, and suspense.

What is your personal path regarding spirituality?
I am not sure I can answer that. I have struggled with my personal demons for as long as I can remember. I have had many dark episodes of black despair—I wasted the entire decade of the 90s in a haze of drugs and depression. I tried to commit suicide-by-cop, failed, and ended up in prison for seven years! Not exactly the path to success and happiness.

Conventions? Do you attend?
I am a recluse. I don't like to leave my house except to walk my dog. Going to a convention would be fun, however, because the people who attend such events are the kind of folks I could feel relaxed among. I think it would be a blast.

Advice to burgeoning writers?
Find an editor you trust. I am very lucky to have a guy named Jackson Ellis of Verbicide Magazine who edits almost all of my manuscripts. He is a vital part of the creative process. Without a good editor my books are only half-finished. It is only after my editor has made his notes and I have implemented his suggestions that I feel I am close to completion. Ironically enough, my first published novella Siege of Station 19 is the only manuscript that Jackson Ellis didn't get a crack at. I had him too busy editing my chupacabra series!

Tell us about your book covers.
I don't have too many books out yet. My poetry books were designed without any input from me at all, same with Siege of Station 19. However, I am working closely with the wonderful Paul Goblirsch from Thunderstorm Books to create a very eye-catching cover for my upcoming limited edition hardcover The Chupacabra Chronicles. The cover is inspired by the movie posters of Frank McCarthy, one of my favorite artists from the 20th century. I have always enjoyed very pulpy covers with lurid action-filled illustrations because at heart I am still a child.

How do you feel about novelizations and movie adaptations?
As a child I began collecting novelizations and now I have over 300, so I guess you could say they're my guilty pleasure. I think reading novelizations has given me a very lean and stripped-down approach to telling a story. There isn't a lot of filler in a novelization. I consider all of my chupacabra books to be exploitation films in paperback form. As far as movie adaptations of books, most of them are dreadful. Too many cooks spoil the broth, so to speak. But there are good ones out there. I thought The Road perfectly captured the spirit of the book. And John Huston's Moby Dick with a script by Ray Bradbury is fantastic.

Who would you cast if your books were made into films?
I've played the casting game many times in my mind and I have a huge list of actors I want to work with. Sometimes I will write a specific role for a particular actor. For instance, one of my chupacabra books has a part written for Danny Trejo. The book I am working on now features a working-class British secret agent, more Harry Palmer than James Bond, and I named him Statham because I want Jason Statham to play the part in the film version. My chupacabra books feature a lot of Hispanics, so I need folks like Benecio Del Toro, Luiz Guzman, Hector Elizondo, Diego Luna, Michelle Rodriguez, Erik Estrada, Freddy Rodriguez. The main character in four of the novels is an American and I initially wanted Jensen Ackles from the show Supernatural (I think Ackles is great! He is our generation's Kurt Russell) but since he fights monsters on a weekly basis on TV, I figure he won't be interested. My second choice would be Mathew Fox. But an author never gets the final say in any of that.

Do you belong to any writers group?
No, and I don't think I would do that. I am a very reclusive person and one of the things I enjoy about writing is the fact that it is a solitary occupation. I have never found it productive to pass my manuscripts around and have everyone give their opinion, or as John Sayles put it, have everyone lift their leg on the work. I usually only take advice from Jackson Ellis, my editor. He is the person I trust. He works for me for free, too. How amazing is that? That is why I've got to make some money, so I can pay him!

Books
End of the World Graffiti ( 1991) Poetry
Stone Hotel: Poems from Prison (2003) (ISBN13: 9780970910127)
Rusty String Quartet (2005) (ISBN13: 9780970910158) Poetry
Siege of Station 19 (2014) 9781939065 Fiction-horror-sci-fi

You Should Also Read:
9 Incarnate Discuss Guide
Edward Lee interview
JuQuain Williams interview


Related Articles
Editor's Picks Articles
Top Ten Articles
Previous Features
Site Map





Content copyright © 2023 by Evelyn Rainey. All rights reserved.
This content was written by Evelyn Rainey. If you wish to use this content in any manner, you need written permission. Contact Evelyn Rainey for details.