How to Stop Sibling Fighting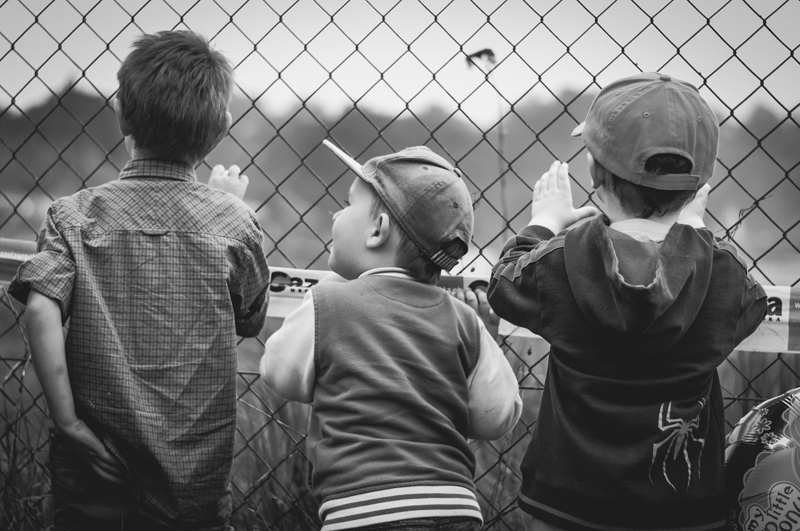 All brothers and sisters argue. While boys may tend to work things out a little more…physically than girls, if there is one thing you can absolutely count on as a mom, it is that your kids will fight. The question for a mom, then, is how to deal with the fights. The best way to guarantee an outcome that you can live with when your kids fight is to have an advance plan. That way, you won't react like a deer in the headlights when your sons end up rolling around on the floor throwing punches as they try to settle their differences. Your first step is to establish some ground rules.

Some moms I know have a "no hitting" rule. Of course, I think that's a great rule. When you have sons, though, it is important to acknowledge that they are fundamentally different from daughters. Hitting, punching, pushing, wrestling: all of these actions are forms of communication for boys. Often lacking the necessary verbal skills or emotional maturity to express what's on their minds ("You're my bud, bro," "I can't believe you just said that to my face!" "I wish you wouldn't tease me; it hurts my feelings."), boys resort to physical expressions of both affection and frustration. Hence, some moms may want to alter the "no hitting" rule to a "no hurting" rule. I find myself astonished sometimes at how much my boys can do to each other without actually hurting each other!

Of course, rolling around on the floor doesn't always solve conflict. In the event that a more meaningful solution is necessary, I recommend instituting the process of the family meeting. The premise of this meeting is simple. Any of your children can call a family meeting at any time. The sibling(s) with whom the family meeting is called is required to attend. The one who called the meeting designates a "talking stick," which can be anything from a ceremonial object to a crayon – whatever is close at hand is perfect. The child holding the talking stick is the only one who can talk. They must take turns holding the talking stick. The meeting progresses thusly:

1. The one who called the meeting holds the talking stick and explains – calmly – why he has called the meeting. "I called a family meeting because I don't think it's right that you keep telling me what to do. I can decide which part of our room I want to clean myself."

2. The talking stick then goes to the other child. "If I don't tell you what part of the room to clean, you won't get anything done, and I'll end up doing all the work."

3. The talking stick changes hands again. "You've never given me the chance, so you don't know what I can do and what I can't."

4. The stick continues to move back and forth, with each child offering solutions to the problem. When a mutual solution is agreed upon, the meeting is over. It is not over, though, until each party to the meeting agrees with the resolution.

The process of the family meeting is really an organic one, and it is easy for your children to learn. It is important, though, that after demonstrating what to do, you no longer take any part in the meetings. You don't make suggestions, you don't have a turn with the talking stick, and you don't comment on the way the meeting is progressing. Your children will figure out how it works, and they'll get better at it the more they do it.

When I first learned of this process from my sister, it seemed kind of silly. However, being a staunch supporter of having my children work out their own differences, I was willing to try it. It turns out that my kids love it. The family meeting is especially beneficial to boys with older sisters. Moms with this type of family know that older sisters can sometimes be…bossy. With the family meeting, though, each child gets his say, regardless of where he falls in the family hierarchy. It is the great equalizer.

Give the family meeting a try with your sons, and see if it helps you stay out of the sibling wars. Anything that makes your family a more peaceful place is a great thing in my book!



Related Articles
Editor's Picks Articles
Top Ten Articles
Previous Features
Site Map





Content copyright © 2022 by Laura Delgado, Ph.D.. All rights reserved.
This content was written by Laura Delgado, Ph.D.. If you wish to use this content in any manner, you need written permission. Contact Laura Delgado, Ph.D. for details.