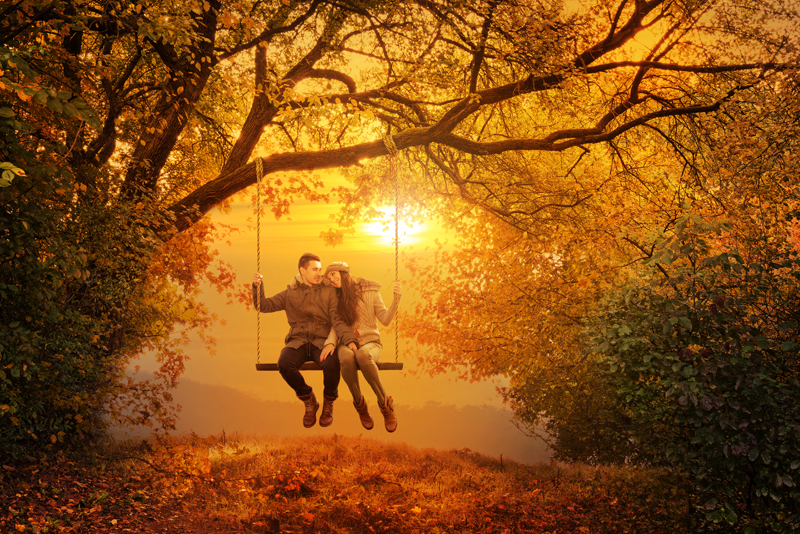 Now we come to the part of the vows everyone remembers, the gushy part, to love and to cherish.

This is the easy one, right? I mean this is the entire purpose of getting married in the first place, because you want to love and cherish this person for the rest of your life.

Pay attention, however, to where this set of vows is placed; after all the good part/ bad part vows. That says something. That says that you intend to love and cherish your spouse through poverty, sickness, and bad times, as well as wealth, health, and good times.

You also have to love and cherish your beloved through the little, annoying things that you found kind of cute when you were dating, but once you are living together you find you want to throttle them for. These things include; snoring (oh boy, have I threatened murder against my husband over this one), drinking out of the milk carton, leaving the toilet seat up, all day football marathons, all day Gilmore Girl marathons, waiting to do the dishes 'til the next day (although if this is because you were distracted by, ahem, certain activities, you'll probably get a pass on this one), just the little things that can build up over time.

The key to not letting these things little things build up into a big explosion is to address them as they come up. In other words, communication. That word that strikes fear into newlyweds. "What?! I can't just tell him that annoys me. What if he gets mad?" Honey, if your husband gets that angry because you had a little talk with him over his not replacing the toilet paper, then there are other things in your marriage that need to be addressed.

In all seriousness, it is far better to just say, "Honey, could you please put your socks in the dirty clothes hamper? It's kind of a pain to have to bend down, get up, bend down, get up, etc., to pick up all your laundry to wash it. Unless you want to switch and you do laundry?" Because what happens when you keep letting all the little things build up is you wind up in a huge argument over socks that devolves into an argument over toilet paper, his mother, your mother, how he didn't look happy enough when he first saw you in your wedding dress, and every other thing that you've been holding back, and things that you didn't even know you were holding back.

Let me leave you with this, to love and to cherish. We all know what love is, but what exactly is cherish? According to the Cambridge dictionary, cherish is defined as this: "to love, protect, and care for someone or something that is important to you". In this case, cherish is twofold. You want to love, protect, and care for your spouse and you also want to protect and care for your marriage. That takes work. Getting married does not mean "Happily Ever After" all by itself. If you notice in those fairy tales, they never say what happens to the couple after marriage. I imagine they spend the first 6 months blissfully tiptoeing around tough spots because they are still so delirious with the newness of it all. Then the next 6 months are spent getting annoyed with one another. Then after that they set to work on their marriage and that is how "Happily Ever After" is achieved. Because they cherished their marriage and worked to protect it.

So, love and cherish one another and all that you have together.
You Should Also Read:
Marriage Vows
In Sickness and In Health
For Better or For Worse


Related Articles
Editor's Picks Articles
Top Ten Articles
Previous Features
Site Map





Content copyright © 2022 by Michelle Taylor. All rights reserved.
This content was written by Michelle Taylor. If you wish to use this content in any manner, you need written permission. Contact Michelle Taylor for details.