Grieving What We Lost to Fibromyalgia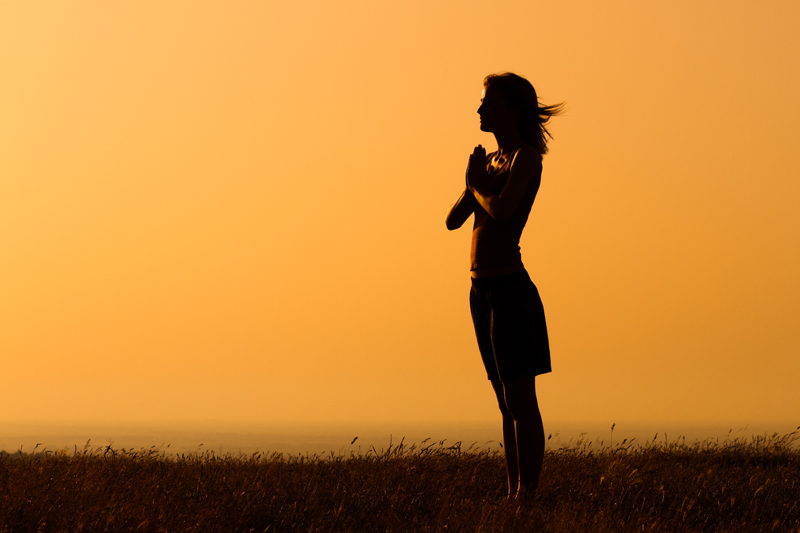 The word "grief" is usually used in connection to losing a loved one in death. However, grief can occur as the result of other unfortunate events such as the end of a relationship, the loss of a pet, loss of hopes, dreams, and plans for the future. To persons living with fibromyalgia and chronic fatigue syndrome, loss is a way of life. It's more than accepting the diagnosis and the loss that we experience initially, but the losses that follow throughout our lifetime. We may find ourselves grieving repeatedly.
Although responses to loss are as diverse as the people experiencing it, certain stages are common. Dr. Elizabeth Kubler-Ross identified and named the Five Stages of Grief. Knowing these five stages can sometimes help through the grieving process, and we can see the light at the end of the tunnel. Most people may experience all five stages, but they may not experience them with the same duration, in the same order, or with the same intensity.
Denial
Denial is generally the first stage in the grief process. It can be experienced as numbness, avoidance, isolation or direct denial. It is a stage in which we just cannot believe that the loss is true. We may tell ourselves that it did not really happen. It does not seem real. We may label ourselves with a different illness with a better prognosis, or we may feel that we can take a miracle pill, and it will all go away. Some may even go as far as trying to "cure" their fibromyalgia by buying herbs and vitamins and convincing themselves that this will make it go away. Have you experienced Stage One?
Anger
The second stage of grief is anger. At this point, we have gotten past some or all of the denial, but now we are angry about the loss. We may want to take it out on something or someone, or we may just express our anger in ways that are familiar to us. We are angry because....
--We loss our job.
--We loss our financial stability.
--We loss our spouse or family/friend?
--We loss body function
And the list goes on.
Bargaining
In the bargaining stage, we are trying to come up with ways to get back what we lost or just find someone or something to blame. Common thoughts include "If only I had just …." or "I wish we could have…." or "Maybe if I do this…."
"If only I had just...decided to stay home. I wouldn't have been hit by that car, and I wouldn't have gotten fibromyalgia."
"I wish I could have...controlled my stress levels, then I wouldn't have stressed myself out to the point of developing fibromyalgia."
"Maybe if I ...had hidden my FMS or CFS/ME better, I wouldn't have lost my job."
Depression
The third state, depression, is just what it is-a feeling of sadness.
You may experience...
--feelings of helplessness because of the losses and the failed attempts to try to counteract them.
--feelings of hopelessness after failed efforts to relieve pain or the emergence of new symptoms.
--feelings of sadness expressed by crying, withdrawal, numbness, and maybe thoughts of suicide.
Acceptance
The final stage is acceptance. You have to accept the loss, not just try to bear it quietly. We come to the realization that our former self is gone, and that it's not our fault that we got sick, and that we didn't do this to ourselves. Seeking the good that can come out of the pain of loss will lead to finding comfort and healing.
We may have gone through all of the above stages and in many cases once before getting to acceptance. We may even experience these stages after every loss that we have while living with fibromyalgia and/or chronic fatigue syndrome. Even when we reach the acceptance stage, it does not mean that we no longer get sad about our losses from time to time, but the sadness no longer overshadows us and does not keep us from functioning normally most of the time. Eventually, the intensity of the sadness generally diminishes, and we learn how to cope.
You Should Also Read:
More about Dr. Elizabeth Kubler-Ross
5 Stages of Grief
Vanish Despair Blog


Related Articles
Editor's Picks Articles
Top Ten Articles
Previous Features
Site Map





Content copyright © 2023 by Veronica E. Thomas. All rights reserved.
This content was written by Veronica E. Thomas. If you wish to use this content in any manner, you need written permission. Contact Veronica E. Thomas for details.