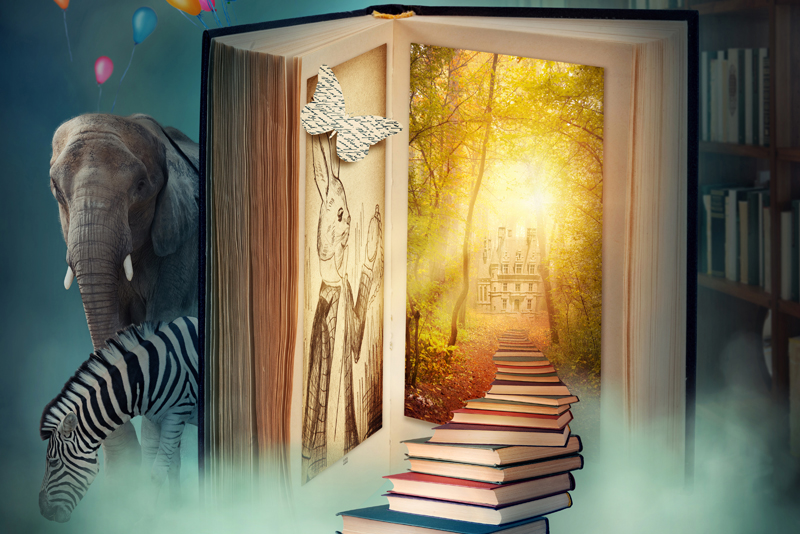 Arthurian tales have been around since the Roman Empire began to fall. They are found in both Fantasy and Science Fiction genres. The hero is destined to lead his or her people out of the darkness and into peace and prosperity. The plots twist with loyalty betrayed, hearts broken, honorable deaths and deeds of the most chivalrous nature. Brotherhood of the elite is tantamount to such tales.

Arthurian novels always have an underlying sense of divine faith in doing the right thing no matter the cost. This faith can be religious, political, social, or technological.
These books, if well-written, should leave the reader with the sense that the story does not end with the last page; Arthur will return when the world needs her or him again.


Arthurian Romances
by Chrétien de Troyes, William W. Kibler (Translator), Carleton W. Carroll (Translator)
ISBN 978-0140445213 ASIN B00AWJMV42 published 1190

The Crystal Cave (Arthurian Saga, #1)
by Mary Stewart
ISBN 978-0060548254 published 1970

Arthurian Fantasy: three short stories
by Jennifer Roberson
ASIN B00CZEKPI6 published 2013

The Hollow Hills (Arthurian Saga, #2)
by Mary Stewart
ISBN 978-0060548261published 1973

Silk and Potatoes: Contemporary Arthurian Fantasy
by Adam Roberts
ISBN 978-9042003064 published 1997

The Last Enchantment (Arthurian Saga, #3)
by Mary Stewart
ISBN 978-0060548278 published 1979

The Wicked Day (Arthurian Saga, #4)
by Mary Stewart
ISBN 978-0060548285published 1981

The Mists of Avalon (Avalon, #1)
by Marion Zimmer Bradley
ISBN 978-0345350497 ASIN B000FC1JCQ published 1982

The Dark Space: An Arthurian Fantasy
by Elizabeth Horrocks
ISBN 978-1843869160published 2011

Arthurian Legends
by Rosalind Kerven
ISBN 978-1907892080published 2011

The Prince and the Pilgrim (Arthurian Saga, #5)
by Mary Stewart
ISBN 978-0449224434 published 1995

The Grey King (The Dark is Rising, #4)
by Susan Cooper
ISBN 978-0689500299 ASIN B000FC0PEE published 1975

Le Morte d'Arthur: King Arthur and the Legends of the Round Table
by Thomas Malory, Keith Baines, Robert Graves (Introduction)
ISBN 978-1613820568 ASIN B00JEMIVJM published 1485

The Arthurian Encyclopedia
by Norris J. Lacy, Geoffrey Ashe (Contributor), Sandra Ness Ihle (contributor)
ISBN 978-0815323037 ASIN B00F2J6W56 published 1986

The Illustrated Encyclopaedia of Arthurian Legends
by Ronan Coghlan
ISBN 978-1852304287 published 1991

The Forest House (Avalon, #2)
by Marion Zimmer Bradley, Diana L. Paxson
ISBN 978-0451461537 ASIN B000SMQGKS published 1993

Priestess of Avalon (Avalon, #4)
by Marion Zimmer Bradley, Diana L. Paxson
ISBN 978-0451458629 ASIN B001FXK8XA published 2000

Lady of Avalon (Avalon, #3)
by Marion Zimmer Bradley, Diana L. Paxson
ISBN 978-0451461810 ASIN B000W915QC published 1996

Gravity's Rainbow
By Thomas Pynchon
ISBN 978-0143039945 ASIN B005CRQ3MA published 2006





You Should Also Read:
Fate of Camelot by Cynthia Breeding - a review
Field of Fantasies book review
The Kings Eagle by Ryan Z Dawson a Review


Related Articles
Editor's Picks Articles
Top Ten Articles
Previous Features
Site Map





Content copyright © 2022 by Evelyn Rainey. All rights reserved.
This content was written by Evelyn Rainey. If you wish to use this content in any manner, you need written permission. Contact Evelyn Rainey for details.