Corn Custard - Flan de Elote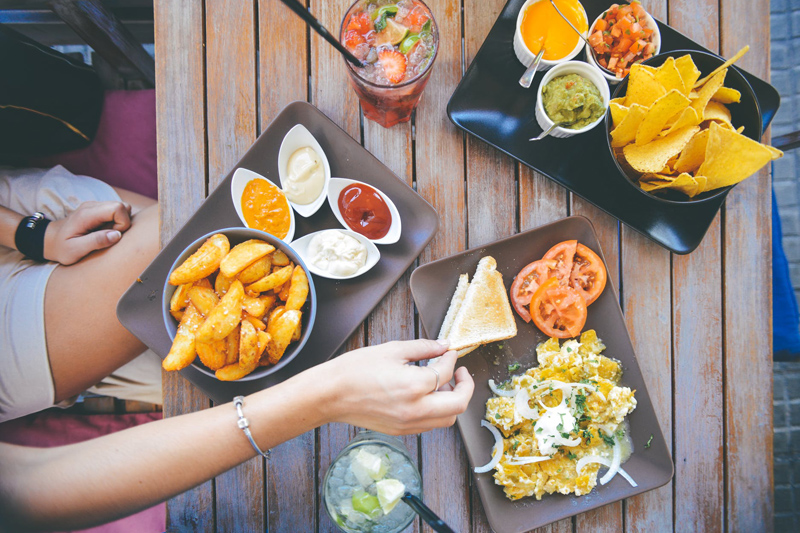 "Flan de elote"(corn custard) is a delight and frequently makes its appearance in the time between Christmas and Ash Wednesday. If one hasn't consumed all the bottles of rompope (Mexican egg nog), rompope is an excellent topping for this dish. Flan in general, including corn flan, makes for a delicious breakfast, with or without the rompope drenching. For a sweet re-entry into the work week, have it with coffee for a Monday morning treat, Mexicans do it all the time.

This recipe recalls the culinary contributions of two French military interventions in Mexico (1838-1839 and 1861-1867), as it relies on two French innovations: evaporated milk (French confectioner, Nicolas Appert, introduced evaporated milk in the late 1700's), and "baño Maria" (the French water bath technique, "bain-Marie" translated into Spanish). The moist, gentle cooking of a baño Maria delivers the coveted, silken texture that makes flan the favorite dessert of so many. It is essential and do not be intimidated by it.

Some tips to be alert to when cooking with a baño Maria or water bath:
– For the larger bath pan, use a roasting pan that allows about 2" of water to flow around the inner pan;
– boil the water in a teapot, or a sauce pan with a pouring spout and add the water to the roasting pan, after the inner pan is inserted and already on the oven rack;
– when it's time to take the flan out of the oven, only remove the inner pan from the oven to avoid splashing water into the flan (it will ruin it).

This recipe calls for fresh corn kernals. Usually two ears of corn equal one cup. If fresh corn is absolutely unavailable, opt for thawed frozen corn, making sure to drain it thoroughly.

Tools:
Fry pan
Roasting pan large enough to accommodate baking dish
8" Round glass baking dish
Wooden spoon
Blender
Aluminum foil
Measuring cup for solids
Measuring cup for liquids
Platter large enough to unmold 8" flan
Thin bladed knife
Heavy oven mitts and/or hot pads

Ingredients:
½ Cup sugar
4 Cups fresh corn kernals
5 Eggs
5 Ounces evaporated milk
1¼ Cup whole milk
½ Teaspoon vanilla

Steps:
1. In fry pan, cook sugar over medium-high heat, stirring with a wooden spoon to avoid burning the sugar. Heat until it caramelizes to a medium-golden color.
2. Pour caramel into 8" round baking dish, turn pan so that sides are coated, and let it cool.
3. Preheat oven to 350˚; set water to boil for the baño Maria (enough to cover nearly ¾ of the baking dish).
4. In the blender combine all remaining ingredients and blend until fully integrated.
5. Pour blender contents into the baking dish. Cover with aluminum foil fastened tightly around the rim in such a way as to prevent water from entering the dish.
6. Place covered baking dish in the roasting pan in the oven.
7. Add hot water to roasting pan, baking pan should be covered nearly ¾ ways to the top.
8. Monitor to assure that water does not evaporate below desired level; when necessary add more hot water to replace any that evaporates.
9. Let bake, at minimum, 1 hour, then test for doneness by inserting a thin-bladed knife into the center of the flan. When the blade comes out clean the flan is done.
10. Allow the flan to cool for one hour before unmolding onto serving platter.

You Should Also Read:
Mexican Egg Nog - Rompope


Related Articles
Editor's Picks Articles
Top Ten Articles
Previous Features
Site Map





Content copyright © 2023 by Mickey Marquez. All rights reserved.
This content was written by Mickey Marquez. If you wish to use this content in any manner, you need written permission. Contact Mickey Marquez for details.