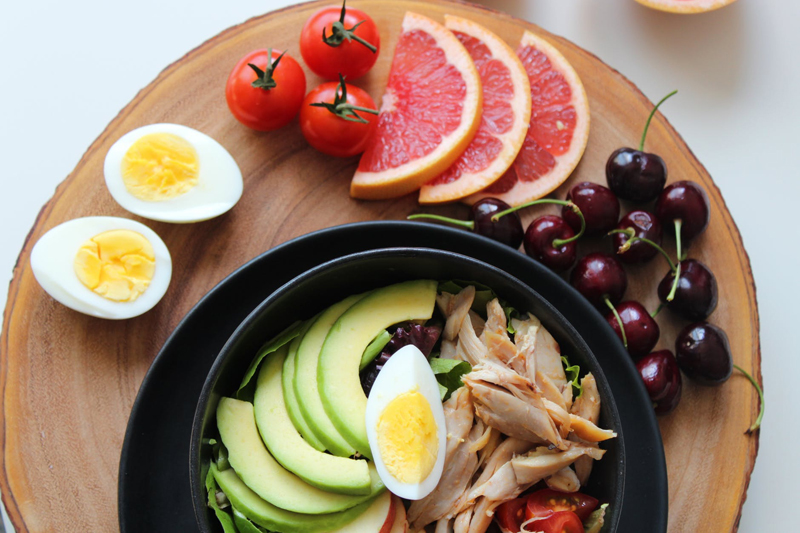 It may be a bit confusing. Fiber is technically a carb - but your body doesn't digest it. Therefore, eating fiber is really good for you, and entirely low carb! If you find high fiber foods, those are foods to add to your list.
When you see nutrition panels with a total carb count, this *includes* fiber. Make sure you look further down in the carb area and subtract out the fiber number. So if the chart says:
carbs: 10g
fiber: 6g
The actual net carbs - carbs that count - would be 4g.
You might wonder why it's a good thing to eat high fiber - something your body will not digest. Fiber has been shown to help your cholesterol levels. It clearly has an impact on your regular bowel movements. If you have problems with constipation or diarrhea, these can be helped with fiber.
In general fiber helps a lot with weight loss, because your body feels full, but your system is not able to turn the fiber into fat.
The aim of course is to get the fiber into you without eating a lot of sugar in the process. It won't do you much good to eat a food item with 1g of fiber if you get 2,000g of sugar too.
Here are high fiber foods that are low carb and contain fiber, with their fiber counts:
1 medium artichoke - 6.5g
1/2 cup asparagus - 1g
1/2 cup broccoli - 2.2g
1/2 cup brussels sprouts - 2.3g
1/2 cup cauliflower - 1.1g
1/2 cup celery - 1.1g
1/2 cup kale - 3.6g
1/2 cup spinach - 2.1g
1/2 cup winter squash - 2.9g
1/2 cup zucchini - 1.8g
1/2 cup blueberries - 1.7g
1/2 cup strawberries - 1.6g
1/2 cup raspberries - 4.2g
1 slice rye bread - 1.9g
1 slice multigrain bread - 1.7g
10 almonds - 1.1g
10 peanuts- 1.4g
Remember that EVERY person needs at least 20g fiber a day in their diet - and most need more. High fiber is something you need to focus on, and to take supplements if you are not getting enough in your typical daily diet.
It's very important never to count fiber as "carbs". Fiber is NOT digested by your system, it will not be turned into fat. Fiber is a completely "free" food - you can eat as much as you with (within reason of course). You should be sure to eat ample fiber each day, to keep your digestive health strong.
If you have any questions at all about my high fiber food list, please contact me!
Lisa Shea's Library of Low Carb Books
You Should Also Read:
Daily Fiber Requirements
Fiber and Gas


Related Articles
Editor's Picks Articles
Top Ten Articles
Previous Features
Site Map



Follow @LisaLowCarb
Tweet





Content copyright © 2022 by Lisa Shea. All rights reserved.
This content was written by Lisa Shea. If you wish to use this content in any manner, you need written permission. Contact Lisa Shea for details.