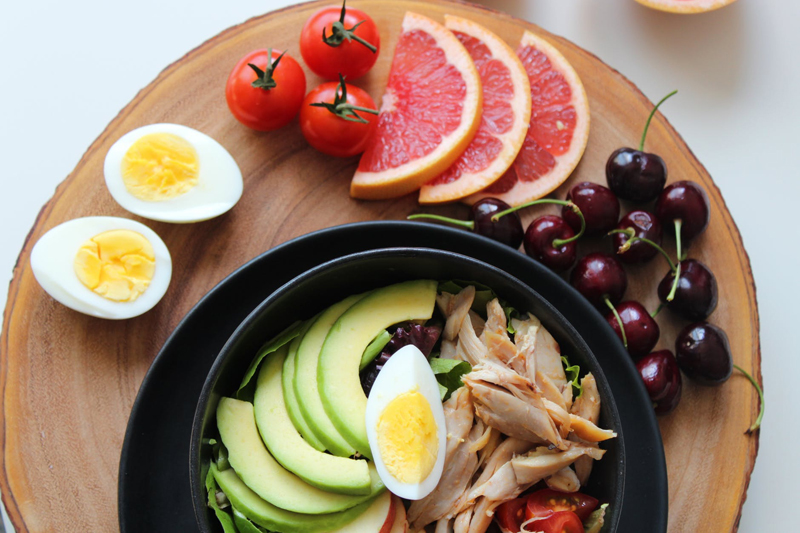 You know that fiber is really important to your daily diet. Most people should have about 25g/day of fiber going through their system - and the average person gets barely half of that! What if fiber makes you gassy, though?
First, let's think about what fiber is. Fiber is a natural part of many foods, and it typically goes right through your digestive system without being processed at all. It's "benefit" to you is that, as it goes through, it keeps everything clean. It greatly reduces colon cancer rates for example. It help bind up with fats and drag them out of you before the fats digest. It binds with water, so that your poop is soft and gentle, and you don't get constipated.
It's important to note here that you should definitely be getting the 8-10 glasses of water a day that is healthy for you - so that all of your digestive system is well lubricated and processes food properly!
So if fiber isn't digested at all and just rides through you, how can it cause gas? The answer is two fold. First, there are actually different types of fiber out there, and second, some of those fibers DO get digested a little bit in the intestines. So depending on the type of bacteria you have in your intestines - and the type of fiber you eat - that bacteria may nibble on the fiber as it passes and create gas.
So the first thing to do as you increase fiber levels in your diet is to do it *slowly*. If you've been eating 5g for years, don't jump right up to 20g a day. Go up to 10g for a week or two, then 15g and so on. That way the bacteria in your intestines has time to settle in with the new volume and adjust to it.
Next, look at what you're eating. Cruciferous vegetables - broccoli, cauliflower etc. - are well known gas creators - but people often down them to get fiber. I certainly highly recommend eating broccoli and cauliflower! They're very good for you. But if you're going out to dinner, you might want to get a small side portion of it rather than an entire meal. Unless you're out with very good friends :)
Interestingly the cruciferous veggie issue has nothing to do with fiber - it is the raffinose, or natural sugar, found in these foods. Raffinose is also found in beans, which is a classic gas creator.
Fiber comes in two types - soluble and insoluble. Insoluble fiber does NOT get digested and therefore doesn't produce gas. Soluble fiber DOES get digested by bacteria. Luckily for low carbers, this is the type in fruit, peas, beans and oats - i.e. things we avoid anyway.
So to summarize, eat lots of fiber every day! It's very good for you. But stick with insoluble fibers, and if you include cruciferous veggies, eat in moderation or at home!
Lisa Shea's Library of Low Carb Books
You Should Also Read:
Fiber and Low Carb
High Fiber Food List


Related Articles
Editor's Picks Articles
Top Ten Articles
Previous Features
Site Map



Follow @LisaLowCarb
Tweet





Content copyright © 2023 by Lisa Shea. All rights reserved.
This content was written by Lisa Shea. If you wish to use this content in any manner, you need written permission. Contact Lisa Shea for details.