Get the Most From Kid's Resale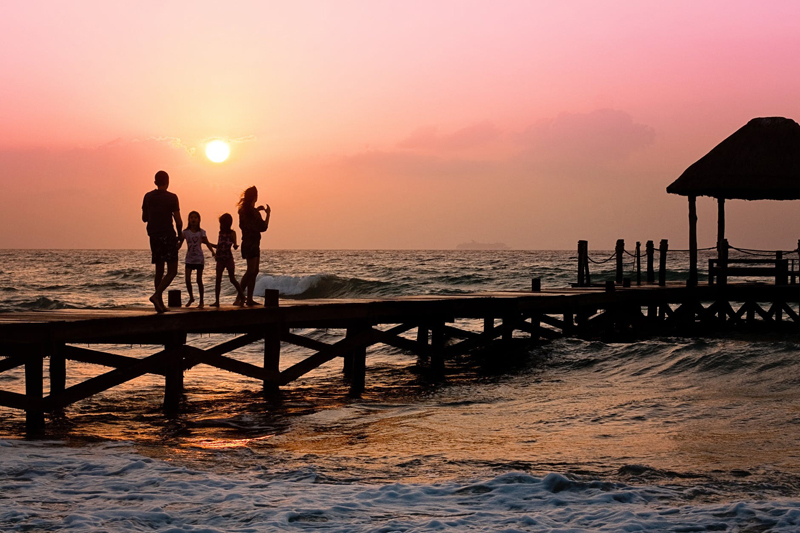 It's Saturday, and not just your normal Saturday-to-lay-around-ten-minutes-before-getting-ready-for-Sunday, but Saturday following Payday. In fact, it's a Saturday-following-payday-hotly-anticipating-the-immanent-deposit-of-our-tax-refund type of weekend day. So, of course, while visions of paying off credit cards dance in my head, I'm also easily sucked in the direction of the kid's resale store. In fact, while I mind my own business, fully intending to dash into the drugstore to pick up one teensy prescription, I am bodily pulled into the slurping vortex that is the "gently used and oh-so-loved 'upscale' merchandise" beckoning from the sidewalk outside the next store down. Yes, it's true that a book is just as delightful whether you spend $20 on it in a slick bookstore with a café or find it with a slightly torn jacket and a faint crayon mark on the title page begging to be taken home from one of these consignment shops for a desperately reasonable $3.99. The problem is that it only takes a few $3.99's to equal one $20, and if ya don't got twenty to throw after a book, ya also don't got twenty to throw after a book, a baggie full of hotwheels, a pair of shoes, and a slightly faded BabyGap tee shirt. We people of the beehive, ever valuing thrift, frugality, and self-sufficiency benefit from using wisdom and moderation in all things bargain, and in so doing may avoid being led carefully down the path of poverty, fists full of bags "filled-for-a-buck" notwithstanding.
Floundering economy or no, LDS moms have long been denizens of the thrift-store jungle, and we moms, particularly newbies, share with one another sale dates and bargain-grabbing tips in the same way we impart our deepest beliefs on the "Cry it out method" and breast vs formula feeding. In fact, I was contemplating a moderately-scuffed
Melissa & Doug
puzzle when I overheard a grandmother asking a friend if her grandson would really be capable of pushing the Fisher Price walker/riding-thingie while standing up, and if it's really worth plunking down $19.99 for it since he'll only be staying four days. Unasked, I piped up, "yes, assuming he's somewhere around 18 months to 2.5 years he can push it, and no, they have a few on the back shelf that would do just as well and are only $9.99." Oh yeah, she looked a little shocked at my intrusion, and if not skeptical, at least politely uncertain, until I dragged out my credentials. "I have five boys. Including triplets." At this she wisely sprinted to the back shelf for the gadget before someone else with sharp ears could snatch it.
I make no claims to be a savings queen. In truth, I become dreary of hours-long penny hunts, because the time often doesn't seem worth the money, and tense when approaching bargains and bargain-filled locales, because I am all too aware of the temptation and my weakness. I have, however, learned to follow some loosely-formed guidelines (read "laws of the jungle") that help me actually derive value and savings on items my family truly needs or benefits from. And, yes, gentle readers, just as I imparted my wisdom on the stranger in the store, I'm ready to slap some enlightenment on ya'll as well.


Enter the store with a clear idea of your family's needs
Right now my kids need church clothes, particularly ties, shoes and socks. We live in the greater Phoenix area, meaning our two days of winter are just about over. Not surprisingly, the bulk of the clothing on clearance in my sons' sizes comprised long-sleeved tee shirts, sweatshirts, jackets, etc. We have more than enough of these for our kids, and would not benefit from purchasing more, no matter what percent off I got for them. My first hurdle—push purposefully past these racks and enter the heart of the beast, I mean, business establishment. Made it.



Do not get suckered in by cute
I admit I have an innate distaste for cheap-looking, plasticky, licensed-character-sporting merchandise. I adore the classics as far as books and toys go, and have the same leanings when it comes to clothes and shoes. I particularly dislike dressing my infant boys like tiny grown men. I adore rompers, jumpers, old-fashoindy booties, laces to Velcro, and the ironically newer "classic" Pooh to 1960's pooh. Aesthetic sensibilities aside, there are other considerations, such as price, durability, practicality, and the preferences of the children these items are meant to clothe, teach, and entertain. (Yes, they always do insist on being people in their own right with opinions and needs independent of our own, don't they?)

Ok, so I did buy my near-two-year-old a pair of $6.99 saddle shoes, but he actually did need some kind of shoes, and I guarantee he'll be wearing them (he hasn't yet mutinied to the point of caring what he wears). And, I was very proud that while looking for a shape-sorter for this same child I bypassed the hand-carved wooden box with a paltry, though sweet, four shapes sitting their classily for only $12.99. I instead opted for an amazingly-priced ($6.99) spnking new Parents brand six-sided activity cube with ABCD and 1234 shapes, a clock for time-telling purposes with the older kids, telephone (with a cord so it won't get lost), piano keys, bead maze, pinwheel, etc. Go me!

Watch for the cute trap. The bright colors and sweet pictures draw us in, but a family needs only so many chunky wooden puzzles or varieties of Memory games. For that matter (and nobody loves books—children's books especially—more than I) there are many kid's books that just don't add much besides more words to read. Think of the types of toys and books that will add something substantive to your children's experience. Consider the ages of your kiddoes. What skills do they need to develop? What will challenge their imaginations and help them learn about new things? As you consider a board game, get as much info as you can from the box and ask yourself if you could replicate the lessons and fun with a homemade version. Evaluate books for the lessons they teach, quality of verse or prose, and illustrations.



Remember that there WILL be more finds just like the one in your hand
It is tempting to grab those $5.99 Old Navy jeans that your child will grow into in a couple of years, but chances are you have more urgent things to put that six bucks toward now. I promise you, there will come another pair--just as cute, retro, smart, whatever--in plenty of time. I swear to you this day, your kid will not go pants-less into the night.

HOT TIP HERE—when I just WANT something that is "such a bargain" so much more than I NEED it, I jot it down—product, brand, or title and author, and remind myself that if I truly need that particular item I can find it elsewhere. Need I say that I almost never actually refer to that little green book to acquire one of its entries?



I hate to be vulgar, but, ahem, don't be afraid to HAGGLE!
I know, we're too polite for such things, but this is cold hard cash here, not to mention your child's street cred as a fashionista, so just do it. I got a big fat lot of Planet Heroes stuff for my boys for Christmas, boldly, and successfully, asking the owner to knock $10 bucks off. No, it doesn't always work. Today I asked for a discount on Bumpa Rumpus and the Rainy Day (By Joanne Reay), due to the torn dust jacket and scribbled inside cover. They were only asking $4.99 for it, but the truth is we have many colorful, imaginative, rhythmic Chicka Chicka Boom Boom-esque books, and as much as I love little Rumpus, well, $4.99 is a couple of gallons of milk. She declined, and so did I, letting Rumpus escape for another day. (By the way, Chicka Chicka is a delightful offering by Bill Martin Jr.)

And so, dear friends, I wish you well in your adventures. Use these jungle-laws wisely and share them with fellow-traversers of the second-hand wilderness. I'll see ya at the back of the store, and God-willing, we'll wrestle for the good stuff!
You Should Also Read:
A Children's Picture Book Worth Buying
FHE on DVD Product Review
Camp-Ins And Other 'Living Room Passport' Activities


Related Articles
Editor's Picks Articles
Top Ten Articles
Previous Features
Site Map





Content copyright © 2021 by Jamie Rose. All rights reserved.
This content was written by Jamie Rose. If you wish to use this content in any manner, you need written permission. Contact Jamie Rose for details.