JuQuan Williams Author Interview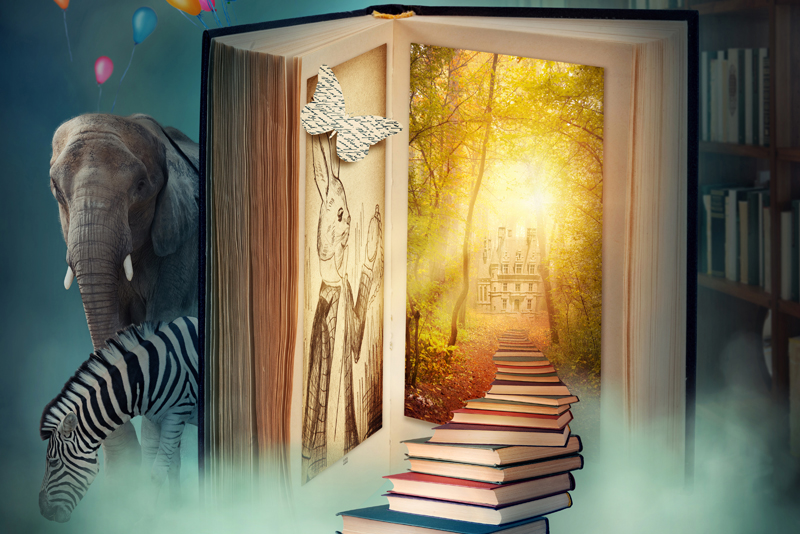 I e-met Quan Williams through our publisher – Dave Barnett at Necropublications. I read and absolutely loved his book Godmode. He is a dynamic writer and I believe he will become one of your favorite speculative fiction authors.

Quan Williams was born and raised in Flint, MI, and has always had a love for stories. His earliest inspirations come from having his 2nd grade teacher read classic stories like The Hobbit, Charlotte's Web, and Winnie The Pooh to him in class. Around that time, his parents supported his appetite for fiction by subscribing him to the Star Wars comic book series. A chance encounter with a ripped up Batman comic book on the way home from school (of which he collected all of the loose pages, took them home, and put them together in order) prompted Quan to shift from consuming stories to creating them. Quan honed his writing craft at the University of Michigan, where he studied creative writing under the tutelage of novelists Jonis Agee (Strange Angels, South of Resurrection) and Tish O'Dowd Ezekiel (Floaters). He also found time to write and illustrate three comic books and work as an entertainment journalist for the Michigan Daily Newspaper for three years.
Since graduating, Quan has jumped at every opportunity to bring his wild ideas to life. He wrote the short story That Weird Kid which was published by the web magazine Storiesthatlift, before writing the young adult novel The Leopard Man. He then took third place in a worldwide online fantasy short story contest. He wrote, illustrated and programmed two webcomics, one of which (The Seizure) was collected and published as a trade paperback. He wrote the business/family melodrama Double Entry which was published by Red Rose Publishing , and his latest novel, Godmode , was recently published by Necro Publications. He is currently fine-tuning his next manuscript Spades , a literary love story set between his Alma Mater in Ann Arbor and the city of Detroit.

When he is not creating, he enjoys the company of his loved ones, whether it be playing card games with his wife, or playing Magic: the Gathering with his brother, or talking about the craft of writing with his Godsister, or discussing Comic Books, Sports and Pro Wrestling with friends. He loves working with children, and strives to teach them and encourage them to express themselves creatively and pursue their dreams, no matter how far-fetched others might think they are.

When did you first discover speculative fiction and how did it affect you?
If you're talking about speculative fiction, you can't get more speculative than comic books. My parents got me a subscription to Star Wars comics when I was 6 to encourage a love for reading, and then at school my 2nd grade teacher would have 1 hour where she read to us. She'd read classics like Trumpet of the Swan, Charlotte's Web, Winnie The Pooh…and this little obscure book called The Hobbit. That last one really captured me, and these two things combined fostered my love for science fiction and fantasy stories. As a result, I've always wanted to write epic, larger-than-life stories.

What are your three favorite books and/or authors and why?
My favorite books are actually in my favorite series, and also by my favorite authors. I love Prelude to Foundation by Isaac Asimov. The craft applied to the worldbuilding as well as how it seamlessly bridged his Robot stories, his Foundation stories and his early work, was very impressive. Going Postal by Terry Pratchett was absolutely hilarious, and had a ton of great hidden life lessons that an aspiring entrepreneur like myself can learn from. Finally, I'm a Grant Morrison junkie, and his run on JLA redefined what an epic superhero story was.

What is the hardest part of writing speculative fiction? How do you cope with that?
The hardest part is coming up with a frame of reference and yet still grounding it. You don't want to get so fantastic with your story that is stops being believable, but at the same time that fantastic element has to be front and center to make it stand out. But the counter to that is focusing on your characters. Having relatable characters a reader will want to follow can make any scenario, no matter how bizarre or uncomfortable, worth reading. If your characters are interesting and have depth, then any story can be made to work.

What are you working on now?
I get bombarded by ideas, and you'll often find me working on two or three of them at once. I am currently writing and drawing the last few chapters of my webcomic https://theseizurecomic.com, while at the same time seeking proofreaders and an agent for a literary lovestory I recently wrote called "Spades." As far as novels go, I just started writing the first book of an epic high fantasy series that has been brewing in my head for the past ten years. The first three books deal with an African-American family finding itself in this mythical world and finding their way home, while the last three books deal with what happens to that world after the family finally leaves.

Every speculative fiction writer specializes in something – universes, creatures, languages, technology, magic, etc. What are your specialties?
I think the thing that shines most in my writing is my dialogue. I like to get into characters' heads and hear them talk. People can unwittingly give a lot away about themselves with not only what they say but also how they say it. I like clever, realistic dialogue with memorable quotes.
On a larger note, I like developing characters and worldbuilding. You could say the Macro and the micro are what I work the best with. Making deep, nuanced characters and creating a multi-faceted environment for them to play around in are the things that I most enjoy about speculative fiction.
The fun part about writing fiction is that you have this huge toybox at your disposal of things you can create and manipulate. and as the author everything and everyone are under your control. If you want to kill off the main character and resurrect him, you can. Or you can send him into deep space or Camelot, if you feel like it. it's very empowering.

What are some of the values you want your fans to take away from your novels?

I believe that each writer has a "theme," which is a subject or ideology that is a point-of-emphasis in many of his or her stories. It's something where, if you read a lot of that person's work, you will see that subject brought up A LOT. And most of the time, it's not something blatant. It's usually a subtle item that happens to appear consistently throughout various stories. For me those themes are personal responsibility and the importance of being a good father. Most of my heroes find themselves dealing with the repercussions of decisions they made early, and I try to convey how important it is for one to own up to his or her bad decisions and at least attempt to make things right. Also, I'm the child of a failed marriage, and my father wasn't always there for me. So the importance of fatherhood is a subject I touch on quite a bit in my stories.

What are your professional and/or personal goals for the next decade?
First of all, I want a better day job. So if you know any companies that need a versatile Graphic/Web Designer, put in a good word for me! Ultimately, I'd like to be a full-time novelist. I have a lot of cool story ideas, but I think the only way I could ever get around to telling all of these stories in my head is if I was doing this full time for a living. I think I'm capable of writing a best-seller, or a top book series. I want the cool stuff that comes with writing a top selling novel too: the movie and TV deals, a licensed video game or three, celebrity endorsements, merchandising (especially action figures. I want one of my characters as an action figure soooo bad!), a theme park, a special edition of Monopoly…the whole shebang. Ultimately, whether it be in the field of writing or in some other field I'm capable at, my goal and my mission is to create something that changes everything. I know I'm capable of that, and I won't stop until I make good on that potential.

Since Speculative Fiction is often interwoven with spirituality (myths, legends, science, etc), please describe your personal spiritual path and how it is reflected in your writing.
I'm a proud Christian, and I try to promote Christian values in some way, shape or form in all of my stories. As an imperfect follower of Christ who has needed forgiveness many, many times, I write often of taking personal responsibility for your transgressions and trying to correct your mistakes. Redemption, atonement and forgiveness are themes I emphasize often in my writing. I do try to include at least one or two not-so-subtle advertisements for my faith in many of my stories. I firmly believe that the lifestyle I follow is the best way to live, and a good book can be a great recruiting tool.

Conventions – do you attend?
I don't go to a lot of conventions, and I do regret that. My schedule and financial situation prohibit me from participating. And the few times I've gone it was as either a consumer or as a comic book artist – never as an author. I would like to experience that someday, but I would have to be a successful enough writer to be able to not only have those in my schedule, but also to be able to afford them. That being said, I have done some book reading and book signings for previous stories I've had published, and I found the interactions with readers to be quite enjoyable.

Do you have a motto?
I don't have any motto myself, but I have some quotes that inspire me to do what I do:
The heart has reasons that reason knows nothing of
- Blaise Pascal
I will take fate by its throat. It shall not overcome me.
- L.V. Beethoven
I have promises to keep, and miles to go before I sleep.
- Robert Frost
What the wise man cannot change, he must channel.
- Terry Pratchett
Sometimes, if you want to dance at the ball, you have to be your own fairy godmother.
-Terry Pratchett
There's a way to do it better - find it.
- Thomas Edison
Always keep an open mind. Always think five moves ahead. Be mobile. Be Agile. Be flexible. Be uncomfortable. Be hungry. Never be satisfied. Never seek tenure.
-Scott Kurtz
If you can't handle me at my worst, then you sure as hell don't deserve me at my best.
- Marilyn Monroe
Nothing's Hopeless. Not while there's life.
- Alan Moore
We both know that integrity is power and that which has no integrity has no power.
-Adam Lee

What advice and/or warnings do you have for burgeoning writers?
Write. Tell your story. Get that idea out of your head and onto a sheet of paper or computer screen. So many people talk about how they want to write a book "someday." Or they have an idea they wanted to explore "someday." My advice is to stop waiting for "someday," because "someday" might never come. I write because I always get these crazy "what if?" ideas, and when I leave this mortal coil, I don't want my ideas to die with me. If you want to write, then write. Get your ideas out, unfiltered, uncensored, unedited. Then go back in and shape your idea into something substantial. Don't be intimidated by the creative process, embrace it, run with it and see where it takes you.

"You can't tell a book by its cover"; however, you must SELL a book by its cover. Tell us about your book covers and how they came about.
The first book I wrote had a cover I designed myself. It was a good way to build my design portfolio, and save the costs of hiring a cover artist. I also illustrated and designed the cover for the first collected edition of pages from my webcomic. But for my other two published novels, I wanted to see what somebody else's vision for my story would be, so I allowed my publishers to commission cover art from other designers and artists. I was pleased with the results. My dramatic ebook "Double Entry" featured an African-American lady looking imperiled in front of a corporate skyscraper, and was very well executed. I also liked the cover for "Godmode." Which featured a gruesome illustration of my hero surrounded by a horde of bizarre, Lovecraftian monsters.

Do you follow specific blogs, tweets, or other column-type formats? Which ones and why?
I don't have any set blogs I follow. If I need information, I research it on Google and read whatever blogs it sends me to. If I like or can use the information, I click on the ads on the site to support the author. I do have one blog I follow regularly, but it has nothing to do with writing. It's hiphopisnotdead and it features snarky reviews of some of my favorite rap albums from my youth.

Do you belong to a writers group or any other support/hobby group? What, how long and why?
I belong to a number of writing groups on Linkedin. It provides great opportunities for discussion and networking, and also doubles as a great marketing tool for my novels.

Books by Quan Williams:
The Leopard Man, Out of Print, 2003, Young Adult
Double Entry, ISBN 978-1-60435-399-0, Red Rose Publishing, 2009, Contemporary Fiction
The Seizure, ISBN 1456308920, Bahamut Ali Publications, 2011, Graphic Novel
Godmode, ISBN 1939065194, Necro Publications 2013, Science Fiction

Quan Williams' social media includes quannage on Facebook, bahamutali on Twitter, and websites theseizurecomic and quanwilliams.


You Should Also Read:
GodMode Review
Glenda C. Finklestein Interview
How to Write a Discussion Guide


Related Articles
Editor's Picks Articles
Top Ten Articles
Previous Features
Site Map





Content copyright © 2023 by Evelyn Rainey. All rights reserved.
This content was written by Evelyn Rainey. If you wish to use this content in any manner, you need written permission. Contact Evelyn Rainey for details.