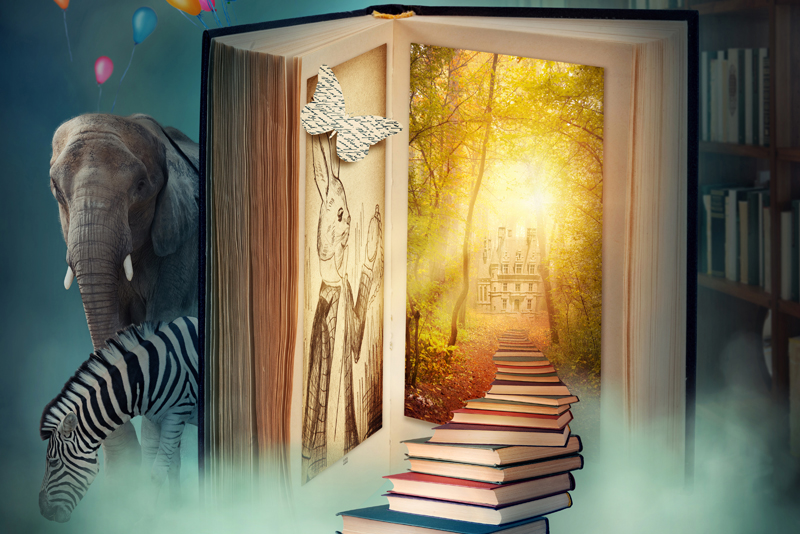 Author Jack Maddox took some time recently to answer several of my questions. I found him to be an exciting new author and I hope you will, too.

When did you first discover speculative fiction and how did it affect you?
It was Bradbury's fault, really. I saw the movie version of Something Wicked This Way Comes when I was in high school. The movie's a bit rubbish (minus Jonathan's Pryce's terrifying performance) but I was intrigued by the basic story so I got the novel from the library. It was off to the races from there; I read everything else he wrote, from The Illustrated Man to Dandelion Wine, and learned about sadistic embalmers, carnival freaks, and terrifying things in jars. He taught me that sci-fi, fantasy, and horror can quite easily coexist in the same story.

What are your three favorite books and/or authors and why?
American Gods by Neil Gaiman is simply one of the most ambitious fantasy novels ever written.
Stephen King's Desperation is his forgotten masterpiece, a gory, surprisingly thoughtful read.
And I haven't been able to see Christmas the same since reading NOS4A2 by Joe Hill.

What is the hardest part of writing speculative fiction? How do you cope with that?
Coming up with a fresh take on the fantastic; it's hard to write vampires without treading the same ground stomped by a thousand other authors, going all the way back to Bram Stoker. Mostly it's a matter of writing concepts the way YOU'VE always pictured them. Everybody sees something a little different when they hear the word werewolf. The key is knowing where to spot the differences and make them stand out proud.

What are you working on now?
I have several short stories in various pipelines, and I'm writing the first draft of The Dog: World of Hurt. I'm also putting a horror series together, possibly for NBC.

Every speculative fiction writer specializes in something – universes, creatures, languages, technology, magic, etc. What are your specialties?
Balancing the surreal and the mundane; my stories feature a lot of monsters, but also characters living on foodstamps, who've lost loved ones, are in good or bad marriages...I firmly believe that keeping a fantasy tale's feet on the ground makes it accessible for everyone.

What are some of the values you want your fans to take away from your novels?
Be yourself. Be afraid of the dark. And yes, there's evil out there, but DO something about it.

What are your professional and/or personal goals for the next decade?
Simply moving into fulltime writing. It's what I was born to do, and all I want is to send my deformed little children out into the world.

Since Speculative Fiction is often interwoven with spirituality (myths, legends, science, etc), please describe your personal spiritual path and how it is reflected in your writing.
I was raised Southern Baptist, but I've come to believe in pretty much anything. My protagonist sometimes prays to Whoever Might Be Passing By. I think sometimes that's the best you can do.

Do you have a motto?
It's never too late to fix it.

What advice and/or warnings do you have for burgeoning writers?
Write a LOT. Read a LOT. Edit your little heart out. And submit early and often. The only warning; there's no key to instant success. Just lots of hard work, forming bonds with editors, and lots of waiting.

You can't tell a book by its cover; however, you must SELL a book by its cover. Tell us about your book covers and how they came about.
David Barnett, my editor at Necro Publications/Bedlam Press, commissioned the cover for The Dog: Necrophagus from an artist named Travis Anthony Soumis (who's done a lot of beautiful artwork for Necro books). I was blown away when I saw it; characters I'd written staring at me in full bloody color.

Do you follow specific blogs, tweets, or other column-type formats? Which ones and why?
I love Neil Gaiman 's personal blog. He not only provides snippets of writing advice and info on where you can see him, but also these amusing little snippets of his rather surreal life.

How do you feel about movie conversions of books and novelizations of movies?
A hard path to walk... you need the right combination of a worthy story and a cast, crew, and director with enough passion to make it move and speak. Also, a lot of books work best in the reader's head; filming can have a crippling effect on the imagination.

If one of your books becomes a movie, who would you want cast into which roles?
Oh, I haven't pored over this subject night after sleepless night... Noah Segan would be perfect as the Dog, Mae Whitman would make a wonderful Sway, and Luke Goss is sadistic enough to portray Jason Carver.

What was the oddest experience you've had selling your books?
Calling around to libraries over the country, trying to get onto their shelves. It sometimes means...pretending to...BE from a lot of states.


Personal blog: jackmaddox on tumblr



You Should Also Read:
Raegan Butcher interview
9 Incarnate Discussion Guide
Ken Scott Smith interview


Related Articles
Editor's Picks Articles
Top Ten Articles
Previous Features
Site Map





Content copyright © 2022 by Evelyn Rainey. All rights reserved.
This content was written by Evelyn Rainey. If you wish to use this content in any manner, you need written permission. Contact Evelyn Rainey for details.