Interview - Louise Jameson, Fandom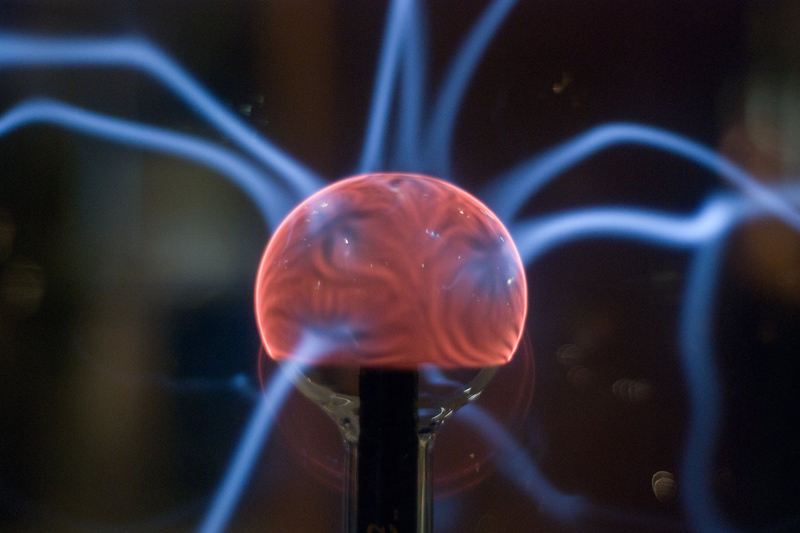 Louise Jameson may have a long and storied career both on television and in the theater, but for many fans, especially here across the pond, she's still best known for that year she played a certain Sevateem savage in "Doctor Who." In this last installment of our exclusive interview with the actress, we discuss fandom and conventions and how "Doctor Who," after decades, is still a big part of her life.

Q. What is it that you get out of coming to science fiction conventions?)

Louise Jameson: Well, I'd be lying if I didn't say money. I get to travel the world without having to pay for my ticket, I get to experience an American thanksgiving--a huge cultural event, I'm very privileged to be part of it. And last night, were you here last night? Did you see the opening ceremony? At the opening ceremony, I quoted one of the fans, and I thought, "Yep, that is actually the reason I'm here, these guys." "Doctor Who is the family I choose," he said, "This is where I want to spend my Thanksgiving. This is what I'm grateful for--this is where I feel at home." And "Doctor Who" does attract people who might consider themselves outside of the in-crowd or outside of society in some way, shape or form--I think because it's such a bizarre program.

Q. Is that the way it is in the U.K. as well?

Louise Jameson: Yeah, we have some quirky fans who are amazingly loyal, and our lifeline to the business when there's no other work going on. So I've got so much to be grateful to "Doctor Who" for. I'm going to Tazmania next year, for a convention. Tazmania, of all places! And nor would I probably ever go, were it not for "Doctor Who," so I'm still in the Tardis.

Q. Are they any memorable fan experiences you can share?

Louise Jameson: My first fan experience, in '79 I think when I came to Los Angeles for Louise Jameson Day, was my first experience with American fandom. I was at the autograph table and one guy came and said would I sign his thigh, which I did. And then he went off and got it tattooed. So somewhere in America there's somebody only a tad younger than me, walking around with my name tattooed on his thigh. I'd like to meet him again. Probably lasered off by now, isn't it?

Q. It seems like you get asked the same questions at conventions all the time. Are there any questions you get that are hard to answer, or that you'd rather not get asked?

Louise Jameson: I find the "What's Tom Baker like to work with?" question very hard to answer. Because if I was brutally honest, I would destroy a lot of people's affection for an iconic performance, a brilliant iconic performance. Nor do I like to lie, so what I said to you, that now we're very good friends, he's apologized for his behavior, that has kind of become a stock answer. For me, "What's your funniest moment?" I find difficult because what was incredibly funny in the moment doesn't always--you kind of had to be there. But the questions are getting more interesting. I think that's a sign of the times as well. The last convention I went, [someone asked] where and when would you like to travel to. Also, most of the die-hard fans have heard the answers. I think they probably want to hear different things and they can only prompt that by coming up with some unique questions.

Q. Did you watch Doctor Who as a child?

Louise Jameson: Yes. It was a real ritual in our household. At 25 past 5 on a Saturday afternoon my dad would come home from the working man's club and it was the only time we were allowed to eat in the living room. And it was always baked beans on toast, poached eggs, baked potatoes and all that sort of yummy kiddie food. We would all sit and watch "Doctor Who" together. It was almost as much as the Sunday roast. It was part of the ritual. Do you know what I think, one of the reasons it kicked off so successfully--the blue police box. Because they were everywhere at that point and we used to drive around and every time we saw one we'd go, "Ooh, Doctor Who is here." And it was kind of self-advertising because every town had two or three police boxes. Such a clever, clever recipe.

Q. I watched "Doctor Who" as a child and always wanted to see one of those growing up.

Louise Jameson: Who was your favorite Doctor?

Q. I would have to say Peter Davison, but I also really like David Tennant.

Louise Jameson: I love David's work. I met him in Scotland long before he was Doctor Who. My niece was a stage manager in a Theater in Education show and when he discovered Abigail's auntie was Leela in :Doctor Who" he went, "Ahh, can I meet her?" So when I went to see the show he was duly brought over and he was a bit of a fan boy, he was really sweet….Well, fast forward to two years ago and I'm at Mark Gatiss'--it's not called a wedding, is it--civil partnership ceremony, and David's there and David's brought over to be introduced to me. And I said, "Well David, we've actually met before," and he said, "Well, I remembered but I didn't think you would." I was so flattered. I had just played Gertrude in "Hamlet" and he was about to open in "Hamlet" and I said, "I want to come see your Hamlet and I cannot get a ticket." Bless him, he went, "Leave it with me," and he got me a ticket and pink champagne in the dressing room afterwards and I just felt so flattered that he would go to that effort. He's lovely. He's totally good as Hamlet--God, he was good. It's on video now, it's on DVD.

Q. I've heard you say you'd love to do Doctor Who again….

Louise Jameson: Oh, more than interested. I would LOVE to go back. And I would love to go back as an older woman--she's 60, she's got these grandkids. You know, where is Leela now? She's got hundreds of children--really, still feisty and still fighting, but just allow her to age.

Q. Doctor Who does seem to attract fans that stick with the show forever.

Louise Jameson: Well it's the fans that stick with us, actually. That's what really happens. If I tour England with a play, at the stage door it's the "Doctor Who" fans that are there, waiting for the autographs.

Q. Did you want to do Doctor Who because you'd watched it when you were little?

Louise Jameson: We were looking for a TV series and this was the one that came along. I mean, It was that calculated; it was time to appear on television every week, so this came along. They saw 60 girls and that got narrowed down to 10 then down to six and down to three and then me. So I went along for those--whatever they were--four auditions. It was Pennant Roberts--who died this year, really sad--and he also gave me Blanche in "Tenko," so I have a lot to be grateful to him for, career-wise.

Q. Does it ever bother you that of all the work you've done, there's a pretty large segment that only know you from "Doctor Who," where you played a character for less than a year?

Louise Jameson: Not in the slightest. I don't know why it would ever bother--it's HUGELY flattering, actually. And you've always got the opportunity to go, "And here I am, doing Shakespeare, please come along and see that," "Here I am doing my one-woman show, please come along and see that." It just broadens your audience. And there's a wonderful article in The Independent from just before David opened as Hamlet. Because all the papers had been, "Oh this is wonderful, because it'll introduce Shakespeare to all those 'Doctor Who' fans." And the last paragraph said, "And maybe it'll introduce 'Doctor Who' to a lot of Shakespearean fans." That slightly patronizing thing of, he's played around with "Doctor Who" and now he's doing Shakespeare properly--this article was saying, each job is as valid as the next one.

Editor's Note: There are two other installments to this interview, one which covers Louise Jameson's "Doctor Who" experience and the other of which focuses on other projects in her career.


You Should Also Read:
Louise Jameson Interview Part 1: Doctor Who
Louise Jameson Interview Part 2: Career


Related Articles
Editor's Picks Articles
Top Ten Articles
Previous Features
Site Map





Content copyright © 2021 by Helen Angela Lee. All rights reserved.
This content was written by Helen Angela Lee. If you wish to use this content in any manner, you need written permission. Contact Helen Angela Lee for details.