Girl Scout Cookies - Unhealthy and Dishonest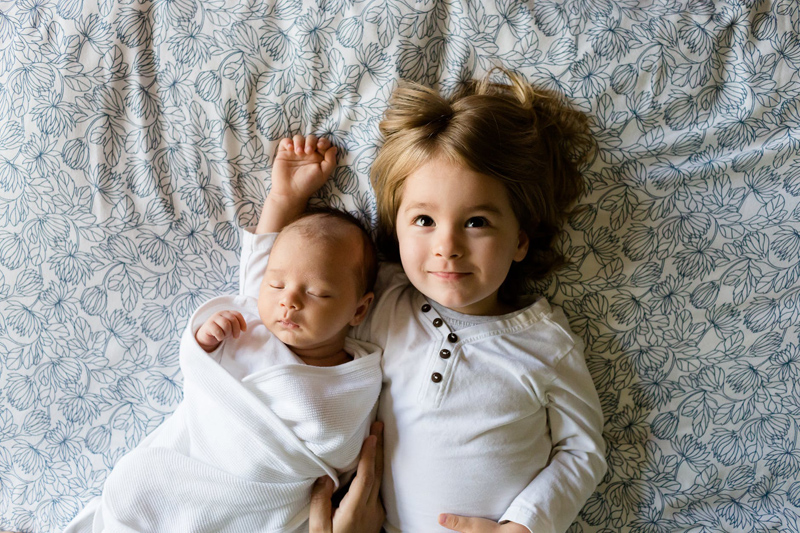 I write this article as an open letter to Girl Scouts of the USA(in particular, the Los Angeles region). My daughter is a Brownie in her first year of selling cookies. She's pretty excited about her experience, and I've enjoyed watching her do it. There are many valuable educational and practical lessons for girls to learn (see my article on The Benefits of Selling Girl Scout Cookies).
However, I came very close to not allowing my daughter to participate in Girl Scout cookie sales at all. The only reason I did is because I didn't want to exclude her from that part of the Brownie experience and let her troop down by not doing her part in their primary fundraising effort. But upon reading the ingredient list and the sales information on the order brochure, I became extremely disappointed with the disconnect between the values the scouts claim to represent and the manner in which these cookies are made and marketed. Eventually, I came to a compromise that I could live with and allow my daughter this experience.
So first, let me say that these are cookies. I don't have any fantasy that they are "healthy." I also understand that Girl Scout cookies are lifelong favorites for some folks (I certainly want my thin mints to live up to the memory of the ones I sold as a child), and that Girl Scouts of the USA has a need to stay true to the taste of their product.
But apparently part of this history is using transfat (also knows as
hydrogenated oils) in their cookies, an ingredient about which more and more evidence of its danger in our diets is coming to light all the time. Many products which contain transfat are rushing to reformulate or reduce their dependence on this ingredient, and claims of "no transfat," "zero transfat" and "transfat-free" are becoming commonplace in the market.
Girl Scout Cookies are no exception. Over several years they have apparently reduced the transfat in their cookies, which is great. Unfortunately, some of this was accomplished by replacing it with a lesser known, but also questionable preservative called TBHQ. Transfat was not eliminated from the cookies, but was reduced. But even this is not what bothers me. I mean they are still cookies, right, not some product claiming to be a health food.
What got me angry was the little red banner next to the picture of each type of cookie on the order form that proudly proclaimed "0g Transfat per serving." In case you haven't run into that claim before, it generally does not mean there is no transfat in the product (in that case, they generally use one of the claims I listed before). What is means is that there is less than a half a gram of transfat *per serving* as relates to the serving size on the package. And if you look at the ingredients of the cookies, on the reverse side of the order form, there are hydrogenated oils listed.
On principle, I will not buy products – any product – that makes a "0g transfat" claim and contains transfat. I think it's a particularly dirty marketing trick. So to allow my daughter to *sell* a product making that claim was incredibly distasteful to me. Ultimately, I reconciled myself to this problem by applying white labels to her order form covering the misleading banners.
What I find particularly insidious is that these sorts of marketing practices are a complete departure from what the Girl Scouts claim to teach our daughters. The Girl Scout Law, which every scout learns to recite from memory, includes "I will do my best to be honest and fair… and responsible for what I say and do." I simply can not reconcile this with sending out little girls with misleading marketing materials to sell unhealthy cookies to other children and families.
Personally, I'm also moving towards the more aggressive stance of organizations like the National Action Against Obesity (link below) which is calling for a ban on sales of all junk food by civic organizations. These organizations claim to serve their community while simultaneously flooding it with unhealthy foods which people buy in the name of charitable support. That particular group offers a proactive multi-point plan to move the Girl Scouts away from cookie sales, the concept of which I wholeheartedly support.
I have chosen not to force my views on my daughter by holding her and her troop from benefits of the cookie sales experience. However, we have discussed my concerns about the cookies and the advertising, and in addition to eliminating the transfat claim, I have restricted her sales to friends and family, and her "canvassing" to family workplaces. But I do plan to continue lobbying the Girl Scouts of the USA, both locally and nationally to increase the health of their cookies whenever possible, to stop immediately their misleading marketing, however "technically correct" an FDA loophole it may be. Further, I will encourage them to aggressively pursue a financially viable plan to replace cookie sales with a more appropriate product with which our girls can learn salesmanship and support the organization.
If you agree, please contact the Girl Scouts of the USA and make your views known. I've been told informally by a member of their "cookie staff" that there are internal rumblings to this effect within the organization too, but nothing will change unless they receive substantial messages from the outside.
UPDATE: The letter above refers to the 2009 cookie campaign. In the 2010 campaign, the brochure was updated to include the message "No Hydrogenated Oils" on a featured green ribbon on 4 of the 8 varieties in our region (the cookie selections from Little Brownie Bakers - other parts of the country use a different supplier). The 0g transfat per serving claim is still listed on each cookie with a much less obvious "stamp" style logo. This is a great step in the right direction, but still contains the same kernel of untruth and deceptive marketing, albeit more subtle.
You Should Also Read:
Contact the Girl Scouts – National and Local
National Action Against Obesity Press Release on Girl Scout Cookies
Benefits of Selling Girl Scout Cookies


Related Articles
Editor's Picks Articles
Top Ten Articles
Previous Features
Site Map



Follow @bellanicki
Tweet





Content copyright © 2018 by Nicki Heskin. All rights reserved.
This content was written by Nicki Heskin. If you wish to use this content in any manner, you need written permission. Contact Nicki Heskin for details.