Benefits of Selling Girl Scout Cookies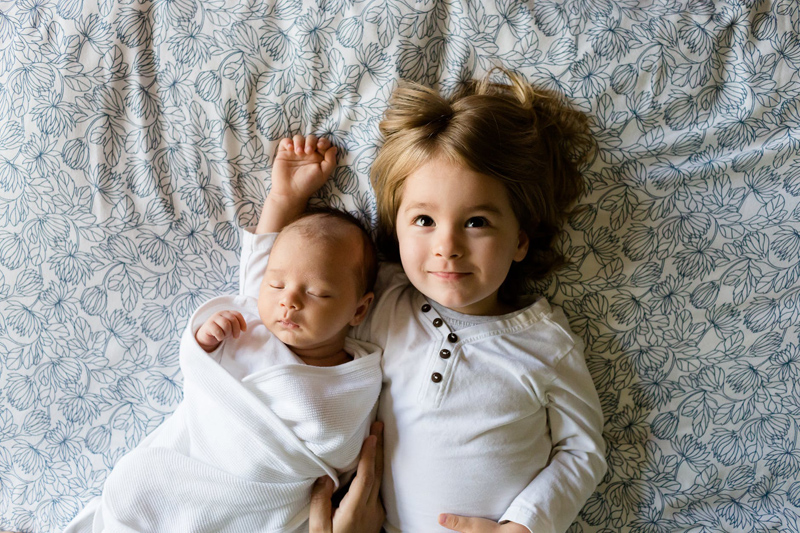 In looking at my daughter's first year selling Girl Scout cookies there have been both good and disappointing parts of the experience. The biggest challenge was deciding whether I was going to allow her to sell Girl Scout Cookies at all. As I wrote about in my article "Girl Scout Cookies – Unhealthy and Dishonest" (linked at the end of this page), I was concerned about her selling a cookie of a nutritional quality that I would never even otherwise buy. But more importantly, I was angered by the use of the "0g transfat per serving" labeling loophole as a deceptive marketing ploy. I am very dismayed that an organization that teaches girls to be "honest and fair" also employs deceptive tactics and puts them in little girls' hands.

As described in my other article, I was able to reconcile my concerns and allow my daughter to sell cookies within limits. And the experience of watching her sell her Girl Scout Cookies really did provide her with exposure to many values and skills that make the experience worth it.

Here's what I have learned about making Girl Scout Cookie time about much more than just the cookies:

Independence and Responsibility – If your daughter is selling Girl Scout Cookies, the most important thing is to make it her responsibility. Now, that's going to look differently for a 1st grader than in will for a 6th grader. For my six-year-old, that meant her making all her phone calls and her personal asks, but obviously there was a lot of behind-the-scenes support from us. Try to play down number goals and prizes and play up the quality of the interaction between your scout and potential customers.

Planning and Organization – Work with younger scouts on a plan of the "who, when and where" for their sales. For older girls, let them come to you with their plan and simply provide the transportation and presence to keep the interactions safe. Ideally, pre-order customers should only be those your daughter already knows. And regardless, remember – scouts should NEVER enter a house, even if you are waiting outside. Our little one made a list of family members to call for orders, and of local friends who didn't have scouts in their own families. We also arranged times that she could visit Daddy's new and former workplace. She wore her vest and beanie, and was quite a hit! We practiced with her on her "script" for both in person and phone calls so she would be feel confident and not get overwhelmed, especially with Daddy's colleagues whom she didn't know as well.

Math and Money Skills – Math and money skills are probably the most obvious educational part of cookie selling. In our region, cookies are $4 a box, and she's pretty much got that times table down pat now. I like that the order form provided a place to do the math in advance for the number of boxes sold (if your form doesn't have this, consider doing it and taping it on somewhere). Making change is also a great way to practice subtraction. Asking your scout to look over checks for correctness and double-check payments and change counts reinforces the need for these tasks at the point of a sale. Doing periodic subtotals and totals shows your scout the tangible results of their efforts and provides practice with math and money using larger numbers.

Sales Skills – This is probably my favorite part of the experience. I loved hearing my daughter list and describe the different kind of cookies. After being asked a couple times what her favorites were, she incorporated that into her standard patter. And the best part was when she (with no one teaching her this…I checked) began up-selling with "And don't you want to try a box of the Dulce de Leche, our new cookie?" Who can resist that? Incorporating appropriate manners was something we worked on as well. In person, younger scouts will need help staying focused on the customer throughout the whole sale, and may need some prompting for what comes next (the ask, taking the order accurately, calculating totals, taking payment, making change, providing delivery information and saying thank you make for a lot of steps).

Graceful Rejection – Always an important skill, the flip side of selling is handling rejection. Deflecting objections can certainly be an important part of selling, but given my reservations about the unhealthy nature of the product I wasn't going to let my daughter push too hard. We did help her to remember to let people know that they could donate the cookies to a few worthy causes chosen by our council, but then she left it at that, said thank you, and moved on gracefully.

Teamwork and Making a Contribution – An important part of the Girl Scout Cookie selling experience is that a portion of dollars raised support the troop and the local council. I'd stay away from the hard-core goals of working for a prize or an arbitrary goal and instead focus on the goal of simply doing her best to support her troop. While I do support the notion that it is probably time for the Girl Scouts of America transition cookie sales into something more in line with their organization's mission, and have some issues with little girls peddling junk food around town, I can't argue with the value this experience provides on an individual basis for a scout. The larger issue addressed in my companion article below belongs to me, not my six year-old.

Overall, I think the most important part of Girl Scout Cookies from a scout perspective is to make this experience about the interactions and the skills, not about the cookies or the money or the numbers. Remember, doing your scout's selling for them will accomplish nothing. And considering that the majority of every sale goes to a for-profit bakery with only really a small portion to the local troop, I'm not all too eager to volunteer my scout as free labor unless she gets something valuable out of the experience. Ultimately, I believe that my daughter has gained confidence and skills from of her sales interactions, has shown and uncanny knack for marketing that makes her internet marketing mommy grin, and done her part to support her troop. I'm glad she seems to feel as proud of her efforts as I do.

You Should Also Read:
Girl Scout Cookies - Unhealthy and Dishonest
Should My Child Be A Scout?
National Action Against Obesity Press Release on Girl Scout Cookies


Related Articles
Editor's Picks Articles
Top Ten Articles
Previous Features
Site Map



Follow @bellanicki
Tweet





Content copyright © 2023 by Nicki Heskin. All rights reserved.
This content was written by Nicki Heskin. If you wish to use this content in any manner, you need written permission. Contact Nicki Heskin for details.