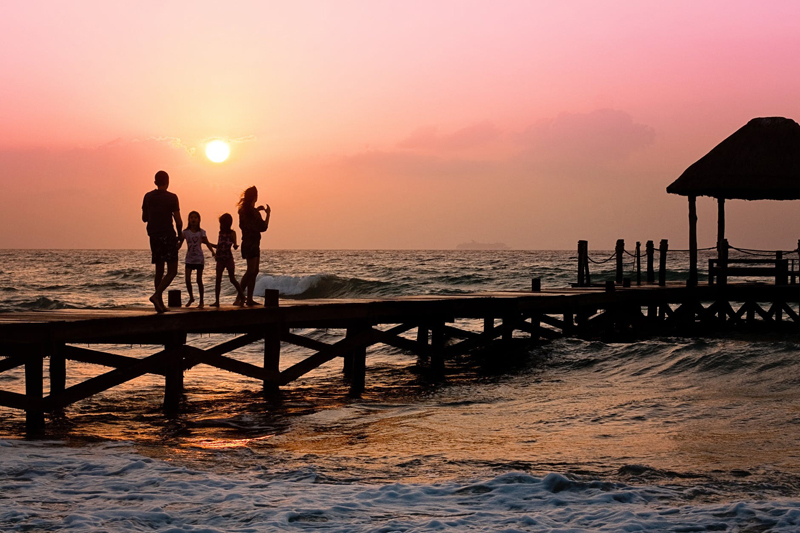 If you're one of those people who is so naturally organized that the mere thought of stacks of things out of place in your home makes your head spin with horror, then you probably don't have need of this service. For the rest of us, however, it's worth checking out. Flylady has been around for a while. I first learned about her six or seven years ago and became an instant fan. Hundreds of thousands of people have joined her service and I have to say, even if this system in its entirety isn't for you, I have a hard time imagining anybody not deriving
something
from it. Anyway, membership it is completely free, and ya can't beat that with a broomstick!
FlyLady is the brainchild (well, more like Heartchild) of Marla Cilley, a flyfishing enthusiast who used the name "FlyLady" originally when registering a screen name for her first organizational website. The name deepened in significance to now stand for "Finally Loving Yourself." FlyLady.net's mission is to eliminate "CHAOS" ("Can't Have Anyone Over Syndrome") in homes and lives. She uses upbeat, down-to-earth tactics to help systematically eradicate clutter through the development and use of specific routines and tools, such as "the 27 fling boogie", "hot spot fire drills", and bite-sized de-cluttering. She offers specific step-by-step instructions for getting homes completely organized in manageable doses. Adamant about eliminating perfectionism, guilt and shame, her cheeriness practically forces her clients to celebrate victories and improve through joy rather than dread.
The FlyLady system has changed somewhat since I signed up several years ago, to provide new online tools for keeping up; thankfully the heart of the system remains the same. Upon registering, one receives a welcome letter of introduction that gives directions for 31 beginner baby steps. Adding one new small habit a day, while following basic daily routines, helps us to make lasting changes in our homes. Mantras such as,
You aren't behind, you're just getting started
and
Your house didn't get dirty overnight, and it won't get clean in a day
help us to stay on track and avoid feeling overwhelmed. Daily email reminders, checklists called "flight plans", an online community, and even a radio show all help to keep clients connected and progressing.
I feel a bit chagrined here; I rarely give such a completely positive report. I pride myself on offering relevant and specific critiques of the products and services I take on for review. I have not had any complaints myself of my experience with FlyLady, but I have heard a couple from others. These have mainly to do with the repetition of some of the system's elements. The daily missions and email reminders are repeated over the course of days, weeks, and months. (Although one of the changes from when I first joined is that clients now have the option to receive a daily digest of emails, or to simply check online for themselves in lieu of daily emails.) The repetition makes sense to me, as any real change depends on forming new habits and following routines. This only happens through patient repetition.
I have also heard complaints that the FlyLady is too adamant about certain things, such as shining one's sink and getting dressed to the shoes every morning. This goes to the core of FlyLady's philosophy. To paraphrase:
As goes the sink, so goes the kitchen; as goes the kitchen, so goes the rest of the house.
Shining the sink is the start and end of every day, and is a task that brings one back throughout the day so things don't get out of control. It's amazing how seeing that chrome shine gets to be a huge psychological payoff! And the rules such as
Get dressed to shoes; do your makeup, or at least moisturize in the morning; Shine your sink first
really do help to create and maintain momentum.
The website offers online calendars, lists, and other tools that may be accessed by computers, mobile phones, and tablets. All completely free, with the exception of the cost of the phone aps, and possible text message fees. There is also plenty of instruction and support on de-cluttering, house-cleaning, meal-planning, and moving, just to name a few. Step-by-step guides for building what she calls "control journals" to keep everything on paper organized and in one place, and to create daily and weekly routines, built slowly, that form the backbone of "FlyBabies'" emerging organization are provided. The site also addresses self-care, exercise, home maintenance, financial organization, and a lot more, as well as offering a shop that sells books, CD's, and cleaning and organizational tools.
Overall I find myself so enthusiastic about FlyLady, her system, and her site because all three manage to merge love and hope with pragmatism. It is impossible to follow the steps for a couple of weeks and
not
see light at the end of the tunnel. Her message is unendingly supportive and practical, and the purple fairy cartoon character, Franny,
will
Make you smile, even if, like me, "cutsie" isn't normally your cup of herbal tea.
Bottom Line: As women, or moms, or LDS people, we tend to feel a lot of pressure to keep our homes looking spotless. It can feel mortifying to have an unexpected visitor ring the bell and see, in horror, the kids' papers scattered across the table, a basket of laundry sitting in the hall, and breakfast dishes still in the sink. FlyLady helps us to eliminate those situations so we can open our front doors without fear at a moment's notice, while simultaneously allaying our guilt about those times that this situation has occurred. Long live YOU, FlyLady!
FlyLady.net
Follow @LDSFamilies1
You Should Also Read:
Refuse to Choose - Book Review
Don't Let Resolutions Trip You Up
An Alternative to New Year's Resolutions


Related Articles
Editor's Picks Articles
Top Ten Articles
Previous Features
Site Map





Content copyright © 2022 by Jamie Rose. All rights reserved.
This content was written by Jamie Rose. If you wish to use this content in any manner, you need written permission. Contact Jamie Rose for details.