An Alternative to New Year's Resolutions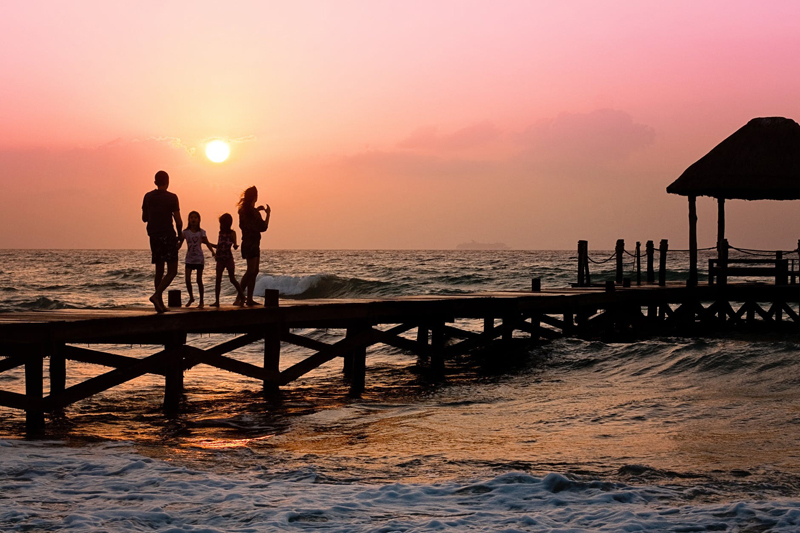 The urge is almost irresistible, isn't it? New Year's Resolutions, I mean. We all know there really isn't anything magical about January 1. Yes, it's the beginning of a new year, which makes it feel like the perfect time for some flexible horticulture (turning over a new leaf), but we don't need sociological or psychological research to tell us that a depressing number of those resolutions, well, are never fully
resolved.
Writing down goals is important (having them in the first place is vital), but it's not enough to create the changes we need in order to accomplish them. If you want to shake up your January 1-January 15, 24, or 30, then once you've solemnly declared your intentions in a journal, try this
incremental revolution.
Yeah, the title of my BRILLIANT system is a little silly. It simply refers to the truth that most lasting change happens over time, in small increments. I first came up with this a few years ago, unhappy with how little I felt I was improving. Pondering these twin facts: 1. it takes 21 days to establish a habit, and 2. Our brains are set up to resist change, I made this plan, confident I'd see results and would be able to involve my family as well. (For information on just how our brains try to maintain our
status quo
, see Robert K. Cooper's
Get Out of Your Own Way: The 5 Keys to Surpassing Everyone's Expectations
. Link Below.)
This plan is not quite the same as traditional goal-setting. In the Lord's wisdom we are taught and encouraged to set goals, break them down into steps, and give ourselves a deadline. This is an invaluable life tool. What I am suggesting here is certainly not meant to replace this system, but rather to introduce small, manageable changes as we strive toward the desired results of those bigger goals we set.
So here are the basics of the (da-da-duuuuum) Incremental Revolution:


Take some time to think about what you really want and need, in every aspect of life. Family, Spirituality, Career, Social Life, etc. What needs improving? What is hurting you, draining, you or distracting you from more important things? From this a list of goals may well emerge. Additionally, it should become clear which areas of your life aren't balanced, healthy, or efficient.


Look over those areas and make a new list now, of things that, if done every day, would improve your life. Come up with 100. These should be simple, discrete actions, like vacuum the floor every night before bed, rather than keep the house more clean. Examples from my own list: spend at least five minutes holding each child individually; write five things I'm thankful for; put dirty laundry directly into the hampers after shower, and have children do the same after their baths; greet husband at the door with a kiss and hug; lay out next day's clothes before bed; drink at least eight 8 oz glasses of water.

Again, these are behaviors that can be done daily and cover a broad range of life categories. Some things, such as attend church every week, while being important and worthwhile, don't qualify for this system. It isn't that they are any less valuable, but the key here is to achieve a better life by establishing healthy habits, taking advantage of the 21 day rule.


Make a chart to keep track of your progress. I made a simple spreadsheet. The first column was the length of two or three cells and was labeled Actions. The remainder of the columns were cells labeled Datethat I adjusted to be just large enough to write the month and day—11/05—for example.


Let the revolution commence! Commit to add at least one new behavior per week, but don't overload yourself; seven per week would probably be way too much. Begin by looking over your list of 100 things and ask yourself, What can I do today that would make my life better? Remember that each item will be added in time, and you will be in varying stages of progress with each one. Ask the Lord for guidance and choose the one that calls out to you, or seems most manageable at the time. Enter this new behavior on your chart under "actions". Every day that you complete the action enter the date in black. Remember that it takes 21 days in a row. If you skip a day, enter Oops! in the next space in red, and begin the next day all over again. When you have 21 days in succession, give yourself a smiley face, do a happy dance, etc. (And, great job from me, too!)


Use this in conjunction with other tools, such as traditional goal-setting and routines or schedules. Periodically review your list of 100 actions to take, add new items, eliminate what no longer makes sense. Evaluate how it is working, changes you see in the feel and atmosphere of your home and life. Consider new areas that may need improvement.


Include your family as much as possible. Make a modified chart to hang on the refrigerator or bulletin board. Discuss as a family what actions you might take together that would improve family life. As you prepare the children for bed, go over your chart: Ok, did we all lay out our clothes? Katy, why don't you put a sticker for us in that spot. And we read scriptures together this morning, Tim, put a sticker for us there. Think of a reward the whole family can enjoy, perhaps after each 21 Day stretch that no actions are skipped. Discuss regularly the positive results of the family's efforts.


New Year's is not the only time to introduce real change, but it is as good as any. Remember
Slow and steady wins the race,
and, more importantly, "By small and simple means are great things brought to pass." (Alma 37:6)
You Should Also Read:
Don't Let Resolutions Trip You Up!
Free Trainers - Website/Service Review
Throw Away Unwarranted Guilt!


Related Articles
Editor's Picks Articles
Top Ten Articles
Previous Features
Site Map





Content copyright © 2019 by Jamie Rose. All rights reserved.
This content was written by Jamie Rose. If you wish to use this content in any manner, you need written permission. Contact Jamie Rose for details.