More on Cutting Grocery Costs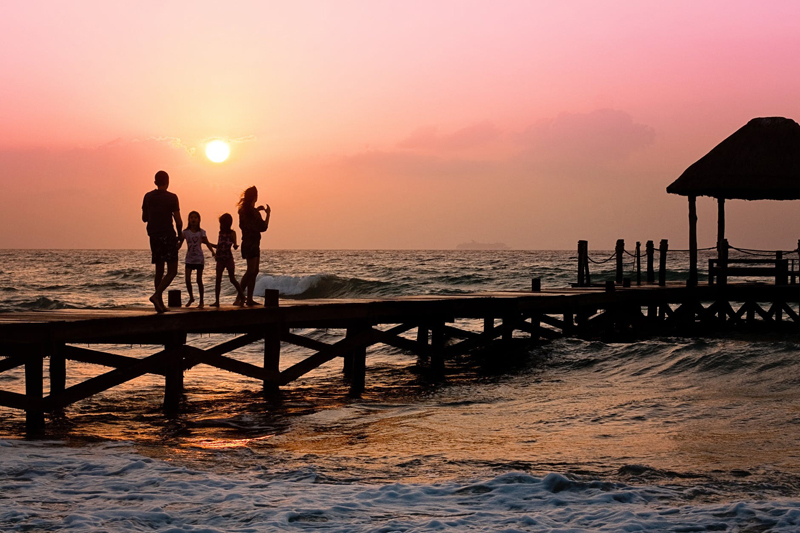 Dear Friend, I have some more ways you can continue to feed your children as grocery prices rise. Some ideas may be easy to implement, others may be harder but the end result will be healthy meals for less money.


"For they shall eat, and not have enough..." Hosea 4:10

1. Avoid convenience and snack foods. Americans eat more convenience and snack foods than any other country and yet we are also the most obese country on earth. We eat but do not have enough nutrition. We eat expensive expensive convenience foods and do not have enough money.

Hosea truly foresaw our day.

On my mission I was surprised to learn many Peruvians thought Americans ate from cans. I didn't know what they meant until I married my husband. Raised on convenience foods, he thought it wasn't edible if he couldn't open it, pop it in the microwave for two minutes and eat. He would search the kitchen filled with food and say there was nothing to eat. I'd open the same cupboards and tell him there was anything he wanted, he just had to spend some time putting it together.

Today many people suffer from that same "convenience malady" and don't even realize it. It is so much a part of their life that they don't know any different.

So let me be perfectly clear, dear friend: If you have instant potatoes or instant rice; canned or microwavable meals; snack-sized foods or individual serving sized items; bags of store-bought cookies; name-brand chips; pop or sugared drinks; frozen, purchased entrees; or precut, preseasoned meat anywhere in your kitchen right now (and I'm sure you do) you spent way too much at the store! By just cutting those things off your list I promise you will see a significant drop in price at the checkout line, maybe more than half!

But what happens in a kitchen if you eliminate convenience and snack foods? Laughter! Have you ever watched children gather when you decide to make homemade cookies or a cake? It's magic. They come and they stay. They don't just grab a convenient snack and disappear.

Currently our cupboards are full but not with convenience or snack foods. We have boxes of pudding in the cupboard but no pudding snack cups (I've purchased those only three times in 22 years of marriage). I have quarts of applesauce downstairs, both homemade and store bought, but no individual applesauce cups. We have five pounds of sliced cheese in the refrigerator but they are not individually wrapped slices. The frozen snacks and quick foods in our freezer are all homemade, often with the help of my children. If we want to munch during a movie or game we choose popcorn, fresh fruit, homemade cookies or other less-expensive snacks. (P.S., Dear Friend, we do not buy microwave popcorn but the real pop-it-in-a-pan kind. A 50-lb bag cost me $11 dollars.)


"In the sweat of thy face shalt thou eat bread...Gen. 3:19.

2. Cook from scratch. You might not like this advice from the Lord (Gen. 3:19) but it has a wise purpose. Not only does 'work' teach us responsibility, it saves money...a lot of money. Why buy frozen lasagna or a meal helper kit when you can replicate the same thing at home with fresh ingredients for much less money?

Yes, I understand if you work outside the home you probably feel you don't have time to cook from scratch anymore. Did you know you can make and freeze 5-8 full meals in less than three hours? (Check out the link below on Once-A-Month Cooking.) Spend a few hours cooking in the kitchen this week. It will save you money and time for the entire week. If you want to watch your shows or spend time with your kids, haul the television into the kitchen, bring in the children and spend your time together making meals for the week. Time is about priorities. The way we spend our time announces our priorities.

3. Eat ethnic. Last week I used three chicken breasts to make oriental stir-fry with rice. My family ate until they were full and I still put away leftovers. I couldn't feed eight people with three chicken breasts if I made American-style fried or baked chicken. There is a reason people in Bhutan can feed their family on $20 a month. (You can compare world food prices at everybodygoto.com/2007/10/12/what-people-eat-around-the-world.) The people who purchase fruits, vegetables, rice, pasta and very little meat spend less money on food. (Isn't that interesting, that is exactly what the Word of Wisdom advises us to eat! Once again, the Lord is so wise.)

4. Do not waste. Brigham Young often taught that, if we want to have food in a time of need, we should not waste even a crust in time of plenty. Save those crusts and turn them into bread crumbs or seasoned croutons. Reuse those leftovers. Toss them into a stew, plan a leftover night or add them to something new (ethnic foods embrace leftovers). We are expected to be good stewards of all the Lord has given us, food included.

5. Pay Tithes and Offerings. There are rich spiritual and worldly blessings associated with entrusting the Lord with a portion of our increase.

6. Keep the Sabbath Day holy. In His sermon on the Sabbath, the Lord told us how to reverence His day and said, "Verily I say, that inasmuch as ye do this, the fullness of the earth is yours, the beasts of the filed and the fowls of the air, and that which climbeth upon the trees and walketh upon the earth. Yea, and the herb, and the good things which come of the earth, whether for food or for raiment, or for houses, or for barns, or for orchards, or for gardens, or for vineyards…" (D&C 59:16-17)

In counsel and in an expansive earth, the Lord truly has given us enough and to spare! How blessed we already are! How much more blessed we can become by following His advice.


You Should Also Read:
Cook Once A Month and Enjoy
Cutting Grocery Costs
Kay's Tips for OAM Cooking




Related Articles
Editor's Picks Articles
Top Ten Articles
Previous Features
Site Map





Content copyright © 2021 by T. Lynn Adams. All rights reserved.
This content was written by T. Lynn Adams. If you wish to use this content in any manner, you need written permission. Contact Jamie Rose for details.