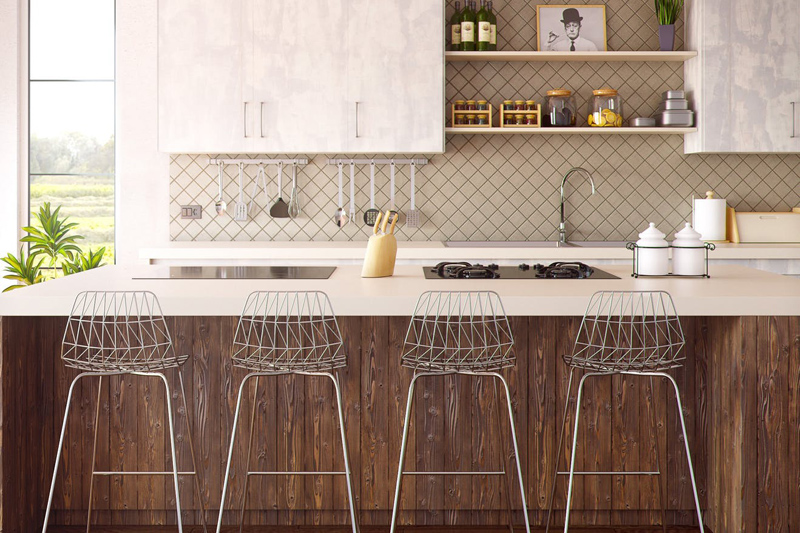 If you bought a frozen turkey for Thanksgiving this year, it's probably thawing in your freezer by now. If not, you can still quick-thaw your turkey by immersing it in cold water and changing the water every 30 minutes.Click Here for turkey thawing information.

If buying the turkey is still on your "to-do" list....
Because of the time involved in thawing a frozen one, I recommend getting a fresh turkey, even if the price is slightly higher. If you get a 16 pound frozen turkey, you'll spend a lot of time changing that water for 8 hours.

Check the "use by" date on a fresh turkey label... it should be after Thanksgiving. To reduce the length of time the turkey you buy will be outside of refrigeration, when you go grocery shopping, get the turkey last, just before check-out. If you won't be able to get the turkey home and in your refrigerator in one hour or less, put a large cooler in your car and add a bag of ice to your grocery list.

Click Here for more advice on turkey buying, thawing, and roasting.
If you have last minute questions or concerns about preparing your turkey, America's biggest turkey producer's are ready and waiting to help....
The Butterball "Turkey Talk-Line"® has experts ready to answer your turkey-related questions. The Talk-Line, offers assistance in English and Spanish for U.S. and Canadian consumers, answering more than 100,000 calls every November and December. Call 1-800-BUTTERBALL® (1-800-288-8372) to phone the Butterball® Turkey Talk-Line. Talk-Line representatives are available from 8:00 AM to 8:00 PM on most days and from 6:00 AM to 6:00 PM on Thanksgiving Day. You can also email your questions to the Butterball experts and get a personalized response. Click Here for Butterball's Top Frequently Asked Questions.
Watch CNN's interactive video - Carving a Turkey, for animated step by step turkey carving directions.
Less Traditional Cooking Methods for the Traditional Thanksgiving Turkey
Deep-frying a turkey and grilling a turkey are popular trends being used instead of oven roasting. Since both of these methods are done outdoors, the cook who's left in the kitchen will have more oven space for side dishes. That means no more shuffling casserole dishes back and forth while the turkey occupies most of the oven.
Deep-frying a turkey, nothing new in Cajun country, is becoming wildly popular just about everywhere. Deep-frying seals in the natural juices so the meat is super moist while the skin is crispy and golden brown. After the oil reaches frying temperatures and the turkey is lowered into the pot, frying the turkey takes only about 3 to 4 minutes per pound.
| | |
| --- | --- |
| | You must have a special turkey fryer kit to deep fry a turkey. These are available for under $100 at discount department stores and hardware stores. You'll also need about 4 to 5 gallons of peanut oil, the oil of choice among turkey frying experts. With large amounts of oil being used at such high temperatures, safety is an important issue. Turkey fryers must used at least 10 feet away from anything flammable. The fryers can't be used on a porch, on a deck, in an open shed or garage, or near any structure that could burn. Set-up on a level spot in the yard is recommended. |
For recipes and deep-frying information see...

A Deep Fried Delicacy: The How-To on Deep Frying Turkey
Grilled turkey has a very subtle smoked flavor. Whole turkeys must be grilled over indirect heat - on covered gas or charcoal grills. After coals are preheated and ready to use, grill-roasting takes about 11 to 13 minutes per pound. These times may vary depending on the temperature of coals, the thickness of meat, and.... weather conditions. Grilling and deep-frying will both take extra time in cold, windy weather.

If you're planning to grill a Thanksgiving turkey for the first time, see....

Brining is a process of soaking the turkey in a salt-based tenderizing solution, sometimes with added seasonings and sugars. This treatment is being used more than ever before to achieve a moister, juicier, more flavorful turkey. For more information and recipes, see Brined Roast Turkey.
---
In keeping with another American Thanksgiving tradition....
two turkeys, "Courage" and "Carolina", will not be on anyone's Thanksgiving dinner table.
On Wednesday, November 25, 2009, at the White House, two turkeys were officially granted pardons by President Barack Obama. Theses two lucky turkeys will now live a life of "peace and tranquility" at Disneyland.
---
Prinatables For Your Thanksgiving Table

A Thanksgiving Printables at the HP Activity Center, include invitations, menu cards, place cards and table decorations.

DLTK's Crafts for Kids features cute crafts for Thanksgiving ... Native American crafts, Pilgrim crafts, Turkey crafts and more. They include easy to follow instructions and printable templates.
---
Holiday Recipes Journal
Keep your holiday recipes beautifully organized. This set includes 20 recipe cards, 20 ruled recipe sheets, and 35 acetate pages to keep them clean. (15 pages hold 4 recipe cards each and 20 pages hold 2 sheets each.) It's great for gift giving too!
---
You Should Also Read:
The Home Cooking Recipe Index and Site Map
The Home Cooking Cookbook Corner
Your Home Cooked Thanksgiving Feast


Related Articles
Editor's Picks Articles
Top Ten Articles
Previous Features
Site Map





Content copyright © 2022 by Sandy Moyer. All rights reserved.
This content was written by Sandy Moyer. If you wish to use this content in any manner, you need written permission. Contact Allyson Elizabeth D´Angelo for details.