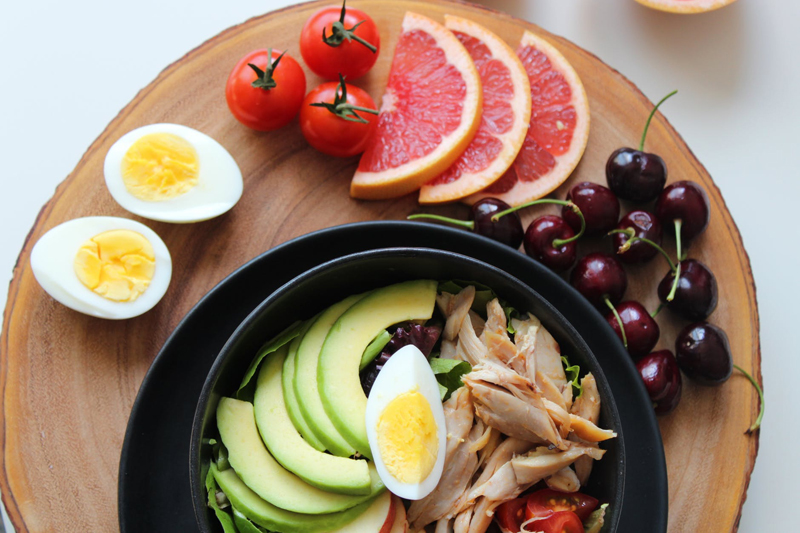 The latest diet fad is to eat apple cider vinegar as a way to miraculously provide weight loss and fight diabetes. How does this work, and does it work in a healthy diet program?
First, what is vinegar? Vinegar is old wine. Apple cider in the old days was always alcoholic. This is what naturally happens when apples are left lying around and yeast interacts with their sugars. The yeast turns the sugar into alcohol. Once that alcoholic apple cider aged for a while, it became vinegar.
Apple cider vinegar has a TINY amount of potassium - 11mg / Tbsp. You need 3g a day if you're female, and 6g a day if you're male. That means you'd have to take 300 tablespoons each day to get your proper potassium levels.
I only know of one study involving vinegar, and it involved people eating a HIGH carbohydrate diet. They had some vinegar, ate a ton of carbs, and apparently the vinegar helped to mitigate the blood sugar spike that normally would result.
Here's the big problem. It isn't healthy to eat a high carb diet in the first place. Every nutritionist knows that chowing down on a pile of white bread or a giant mound of mashed potatoes isn't exactly healthy. Vinegar isn't really full of nutrition, either. There are pretty much no vitamins or minerals.
So what does vinegar have? Acetic acid. Remember your old biology days? Vinegar is an acid. Acetic Acid is CH3COOH and is used in a lot of plastics and pesticides. In fact, vinegar is 95% water and 5% acetic acid, so it's only a small amount.
It might be that the extra acid in your stomach helps to break up the carbohydrates differently, so they take a longer time to digest. The carbs still get into you of course; they just cause less of an immediate blood sugar spike. It would be healthier not to have eaten the high carb foods in the first place. Eating Ring Dings followed with a teaspoon of vinegar won't miraculously erase the calories or carbs of the Ring Dings; it'll just slightly reduce the immediate sugar buzz. That is of course if you believe that one study - other studies have shown that vinegar has NO effect at all on health.
Now, that all being said, olive oil is very good for you. Eating salads of fresh veggies before every meal is VERY good for you. You get your healthy oils, you feel full from the salad and you are eating high nutrient items.
So if you want vinegar, I am all for it. Eat a salad before every lunch or dinner. Have oil and vinegar on your salad. I guarantee you that doing that WILL help you lose weight, and be very good for your health too.
Lisa Shea's Library of Low Carb Books
You Should Also Read:
Potassium Information
Apple Cider Vinegar Diet Experiment
Vinegar and Digestion


Related Articles
Editor's Picks Articles
Top Ten Articles
Previous Features
Site Map



Follow @LisaLowCarb
Tweet





Content copyright © 2021 by Lisa Shea. All rights reserved.
This content was written by Lisa Shea. If you wish to use this content in any manner, you need written permission. Contact Lisa Shea for details.