A Dream of Drowned Hollow by Lee Barwood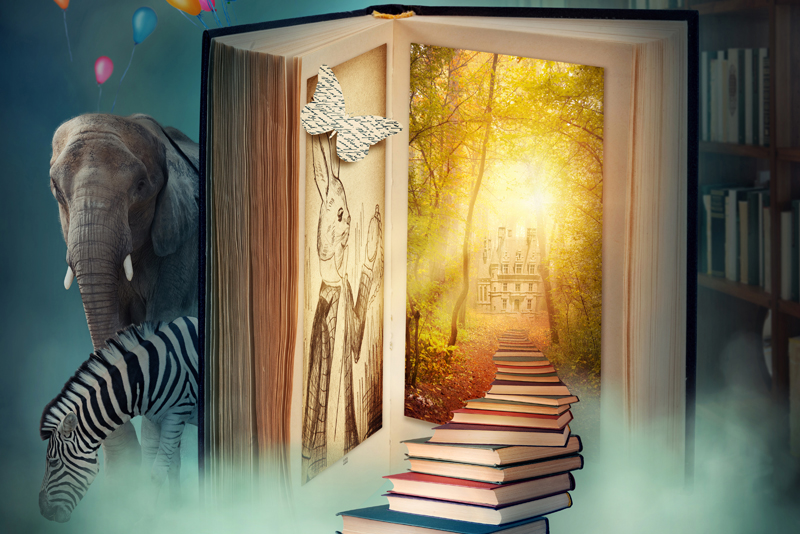 April Rue Stoner has always seen things that no one else can, just as the mother she barely remembers had been able to. As a child, her father led her to suppress the supernatural side of her personality and kept her safely away from her mother's kin. Not until she is away at college and takes up photography does she rediscover her abilities. She can capture these visions of spirits on film and better yet, other people can see them. The images she captures tell either the past or a possible future, are sometimes pleasant, but can also be harsh. Fearing her visions, she keeps her special photographs to herself.
After her father's death April becomes close to her maternal grandmother and finally ahs someone to confide in about her odd ability. Granny teaches her all about the strange gifts that many in the Stoner family have possessed through the generations. April learns folk wisdom and hones her gift while living on Granny's land. After graduation April moves to be with her but something threatens the peacefulness she has found. While out on Granny's land, April takes a picture that seems to portend her own death and that of all the people she loves most.
Meanwhile, a businessman has his eye on Blackburn County as the perfect place to create a resort. Trevor Dalton is a land developer used to getting what he wants and what he wants is all the land around and including Granny's farm. He's already sent his lackeys to attain several properties in illegal and unethical ways. And now it seems he's awakened the not so happy spirits that dwell in the ancient Ozark Mountains.
This book has a very clear voice. Granny and April Rue stand out as wonderful and complete characters, each with her own distinct voice. The magic of the land, as well as the creepy spirits lurking in the shadows, both come across perfectly. From the authors descriptions I had a solid view of the land of the Ozarks. The ending is also fantastic. The events are unexpected, yet completely fitting and in keeping with the storyline.
I only had two major problems with
A Dream of Drowned Hollow
. While I thoroughly enjoy titles with multiple point-of-views, several times in this novel I was lost as to whose view I was following. A few times the view seemed to change midway through a particular scene, causing those sections to lose some potency. I also found some sections were weighed down with over explanations, or repetitious explanations, again slowing the narrative.
My Recommendation
Dream of Drowned Hollow by Lee Barwood is a nice change of pace from the type of fantasy I often read. There is a very American feel to this novel that I don't often see in my reading. Overall, this is a good story with interesting characters.
A Dream of Drowned Hollow by Lee Barwood
published by Double Dragon e-books
333 pages
A Dream of Drowned Hollow
by Lee Barwood is available from Double Dragon e-books.
I was provided with a free review copy of
Dream of Drowned Hollow
You Should Also Read:
Maranther's Deception by Nik C Colyer - a review
From the Dust Returned by Ray Bradbury - a review
Fantasy Book Reviews


Related Articles
Editor's Picks Articles
Top Ten Articles
Previous Features
Site Map





Content copyright © 2021 by Laura Lehman. All rights reserved.
This content was written by Laura Lehman. If you wish to use this content in any manner, you need written permission. Contact Evelyn Rainey for details.