Help Your Son Have a Successful School Year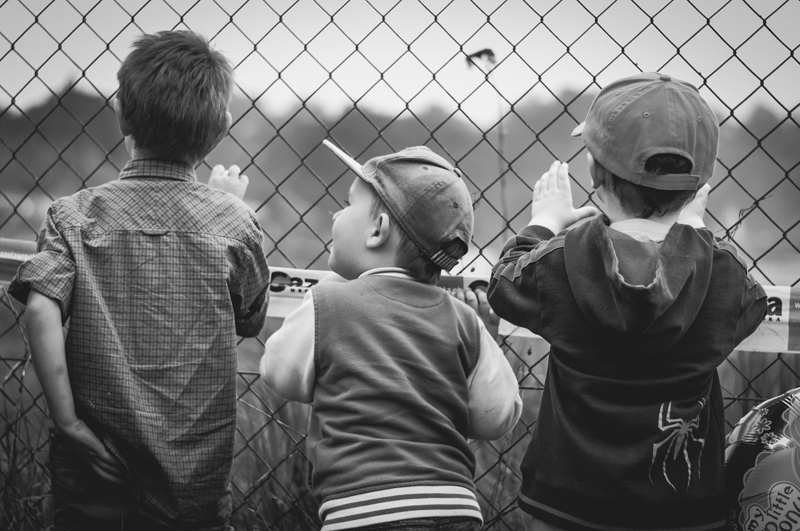 For some families, the second month of school is like settling into a comfortable old sweater. The routine is back, the old habits reform, and the children take to their studies like fish to water. For other families, though, the end of summer vacation means nothing so much as the beginning of another year of trial-by-fire. More notes home from the teacher. More trips to school to have conferences with the teacher and the principal. More talks with John or Evan about why, for once, he can't just sit still in class and behave – more like Sister Sarah!

Well, for some boys, sitting still in class and behaving may actually be almost impossible. There are few parents, and even fewer teachers, who are unaware of the fact that boys' and girls' brains develop differently. It is cliché to say that boys are early walkers and girls are early talkers, but it is scientific fact that girls' fine motor skills develop earlier than boys'. Further, in general, boys do develop their language skills as a whole later than girls do. Add to this the fact that boys generally don't hear softer sounds as well as girls do, and you have a combination that can cause trouble for boys in a classroom.

For example, if you have a son who sits in the back row of his class and has a female teacher who speaks softly, your son may not have the verbal skills to express the fact that he can't always hear his teacher. Also, depending on his age and maturity level, he is not likely to tell you that he is having trouble at school. Instead, he will likely act at school the way he would act at home in a similar situation (i.e., when he has tuned you out for whatever reason): he will misbehave. Whether that misbehavior takes the form of inappropriate interactions with a classmate, or quietly drawing at his desk, may impact the degree to which your son experiences consequences, but it won't likely impact his relationship with school. Either way, that relationship will suffer.
Do you as a parent have any recourse in a situation like this? Absolutely: as with all things, forewarned is forearmed. Realize that your son is different from your daughter or from your friends' daughters. Although there are certainly exceptions, and I would be loath to be guilty of making sweeping generalizations, boys generally are not going to be the kids at school who put pencil to paper for six or seven straight hours with nary a behavior infraction, particularly in their elementary years. It just isn't in their makeup.

Talk to your son's teacher about seating him toward the front of the class. If you know that your son tends to get wiggly, let your teacher know that you are aware of his tendencies. This may sound strange, but some boys prefer to kneel on the floor rather than sit in a chair, or they would rather switch back and forth between these options. Of course much depends on your son's teacher, but as a third grade teacher, I let the boys in my class sit, kneel, or stand as long as they weren't disruptive. I found that they were far *less* disruptive when they could shift their positions at will. The extra bonus in allowing boys to move around a little is that, because their brains go into more "rest periods" than girls' brains do, the small movements that going from sitting to kneeling allow break up this zoning-out tendency!

There are several more key ways in which boys and girls differ in the way that they learn, but it becomes more difficult to approach a teacher about accommodating them. Your best chance for success this year is always to keep in mind that your son is, in all likelihood, not being naughty intentionally (at least not all of the time!). Make sure that you address all of the potentially problematic issues with his teacher before they become significant, and talk to your son regularly about how school is going. The latter can be easier said than done, but an attempt is certainly worthwhile.

Our sons are one of life's greatest gifts, even as they are one of life's greatest challenges. The same can probably be said of school. It would be a terrible shame to let avoidable obstacles impede our sons' progress in school. Always bearing in mind that boys learn differently than girls is the first step to making sure that our sons have a successful school year, this year and every year.



Related Articles
Editor's Picks Articles
Top Ten Articles
Previous Features
Site Map





Content copyright © 2022 by Laura Delgado, Ph.D.. All rights reserved.
This content was written by Laura Delgado, Ph.D.. If you wish to use this content in any manner, you need written permission. Contact Laura Delgado, Ph.D. for details.