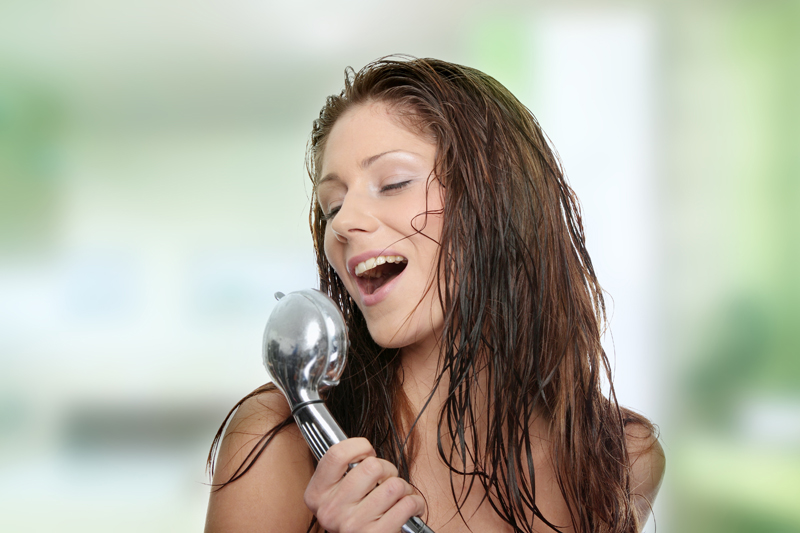 Music has the ability to relax, rejuvenate and renew. But to do that it needs an important ingredient.

I have a friend that was a partner in a music production company. He sold his share of the company to start a video firm, and on his first project he filled the audio track with wall-to-wall music.

The music was great but the client was upset, because…

… there was no breathing room!

We all need some kind of rest and relaxation. If you are a singer and someone wrote long phrases for you to sing with few breathing spaces, you would soon find it hard to catch your breath.

The same is true if you are a horn player. You need pauses to breathe.

Good music has natural phrases, and in many ways it mimics talking. Ordinarily, you don't speak with a constant stream of words. There are phrases, inflections, variations and pauses.

A person that talks constantly soon tires you out. In fact, you're likely to find they're energy vampires, sucking up all your energy till you're fatigued.

Why?

No space. No time to relax or rejuvenate.

They usually let you know how busy they are (how little space they have to be themselves) and they usually give you very little space either. So there's no room for the natural rhythm of expression and relaxation, yin and yang, work and rest, energy output and rejuvenation.

Good music contains natural spaces (rests) that the composer gives to each instrument. Natural phrasing not only makes playing the music enjoyable for the players, but it accommodates the listener's ear.

If you've ever heard a commercial where the producer has edited out all the announcer's intakes of breath, you soon feel as if you're out of breath when you hear it.

When you listen to someone talk, does it feel comfortable? Notice the phrasing. What happens to your level of energy when you listen? Is there a natural flow to it? Use the same consideration when you write music. Or when you schedule your day!

Is your daily schedule just go-go-go, all day long? Do you schedule yourself "phrases" with a natural flow – activities that have a natural end to them? Or do you strive for constant output?

Although constant output is touted as being significant in some circles, it does not follow the rhythms of nature – the rise and fall of waves, the cycles of day and night, work and rest, etc.

Your life and your music have natural rhythms and phrases. Begin to look for them. You may find that finishing one phrase completely and then taking a small pause, gives you just the right amount of renewal to clearly begin the next "phrase."

It's your voice. Your instrument. Your music. Your schedule. Phrase it well.

Allan,
BellaOnline's Musician Editor




Related Articles
Editor's Picks Articles
Top Ten Articles
Previous Features
Site Map





Content copyright © 2022 by Allan Harris. All rights reserved.
This content was written by Allan Harris. If you wish to use this content in any manner, you need written permission. Contact Sabira Woolley for details.