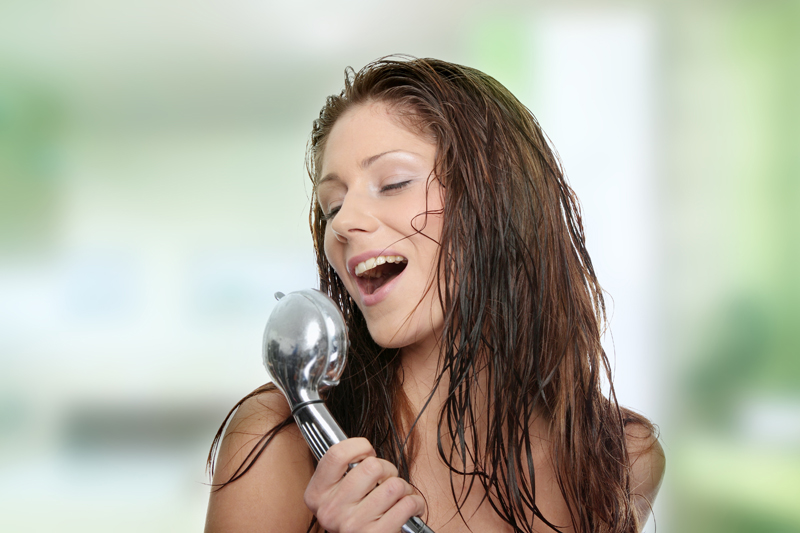 Songwriting Techniques are plentiful, but finding a good tempo will make everything else a lot easier.

Did you ever get up "on the wrong side of the bed?" Did it affect your whole day or just part of it? How long did it take you to get yourself back into a normal rhythm again?

A song that starts out with the wrong tempo is destined for disaster. No matter what you do with it, it always feels slightly off kilter.

When you're playing in a group, a tempo that's too fast will leave everyone feeling uncomfortable - especially listeners. Too slow and it will drag. Find a happy medium and write down what that feel-good tempo is.

Tempo is the carrier that your music rides on. It's what people feel, whether they know it consciously or not. Tempo is a magic ingredient. If you're playing in a band, pause a bit before you start playing a new tune, so you can hook onto a rhythm and beat that listeners will love.

When you're about to write a song, pay close attention to tempo in the initial stages. If it's a dance tune, dance to the tempo to see what it feels like. I often play with rhythms before I even have lyrics or chords. Let a rhythm fill your whole body. Make it slightly faster. Then slow it down. Keep doing that till you find a tempo that feels exactly right. That's the GROOVE of the tune! When you find that, it's your compass. And everything else will fit comfortably into that groove. Lyrics will feel great. If they don't, you'll know immediately, because they'll be headed in a different direction than where your compass is pointing.

The melody will ride comfortably on that same groove. If you arrange the tune for other instruments, that rhythm and groove will let you know what kind of parts (horn shots or moving parts) will fit.

If you're scoring music to video or film, block out a section to look at, and when you review it, notice the rhythm of movement: camera movement, editing movement, people movement. There will be a distinct overall rhythm, and that will be the rhythm you want for your music or sound design.

Rhythm is at the core of everything. An interesting thing to do is to notice the rhythm of your day. When are you most productive? Do you work more easily in the morning or evening hours? Afternoons? For me, I can get five times as much done in the morning compared to later in the day. When you find a time when your creative rhythm is at its peak, use that time to find the rhythms you need for songwriting. It makes life a lot easier, because when rhythms match, everything feels in sync.

Happy songwriting!


Allan,
BellaOnline's Musician Editor



Related Articles
Editor's Picks Articles
Top Ten Articles
Previous Features
Site Map





Content copyright © 2023 by Allan Harris. All rights reserved.
This content was written by Allan Harris. If you wish to use this content in any manner, you need written permission. Contact Sabira Woolley for details.