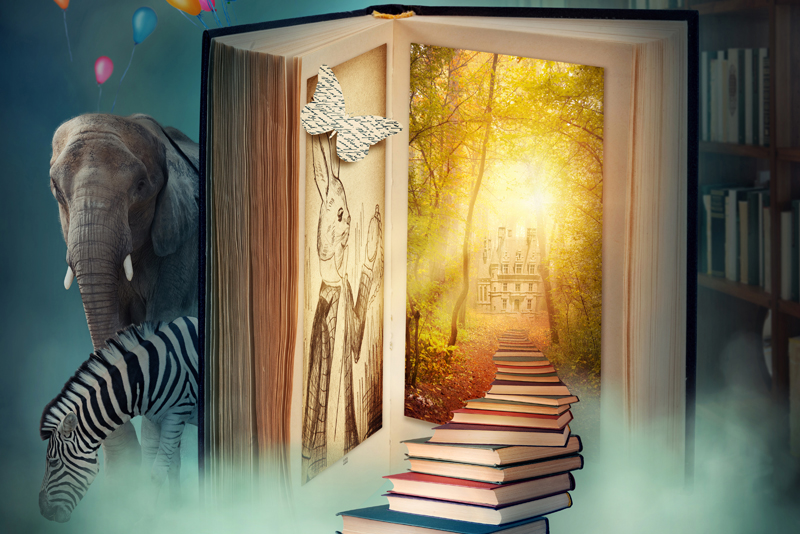 Evelyn Rainey: Tell me about your published works and how you began writing.

Allan Yoskowitz: Well, Codename: Winterborn is my first published work. I've been working on the project that became Winterborn (and what is following it) for more than twenty years, though. Like I've told many people, I was sitting in a high-school literary magazine meeting doodling because I wasn't really interested in the discussion that was going on, and all of a sudden, I wrote down, 'I remember the last day…' and to use the expression, the rest is history. I've been working on this 'universe' ever since.

ER: As you know, BellaOnline is the second largest woman's e-magazine in the world. We have readers from almost every nation. Where are you from?

AY: I'm a New York native – I grew up on the edge of Long Island, and I've spent most of my life in the area. I'm a graduate of Hofstra University (with a B.A. in psychology).

ER: The mind of an author must be kept in tip top condition. Sadly, most authors tend to neglect the rest of their body. Do you have any hobbies that help you keep your mind and body in shape?

AY: I have been training in Tae Kwon Do for more than twenty years (closer to twenty-two), and I am a Third Dan black belt, preparing to test for Fourth (and with it, the title of Instructor).

ER: Science Fiction isn't just set in the future, it has to be grounded in the present. The science and technology of right now and the hope and visions – and sometimes nightmares – of what is to come. In you and your partner's novel Codename: Winterborn, you wrote about something very similar to the flesh-eating bacteria we have today. Can you tell us about that aspect?

AY: The things we've written for the 2090s universe we have been showing up in the real world!

For example: We developed a few 'drugs' to have as illegal substances in 2090s San Francisco (two in particular)– one of them is called Pixxy Dust. It makes a wonderful painkiller – and it can be used in a wide variety of ways. It can be snorted, injected, or even used through a dermal patch.

The problem is that prolonged use (as pleasant as it might seem) will dissolve whatever body part it comes in to contact with off. Literally.

That's pretty disturbing by itself, yes, but a few months ago, I read a news story online about a substance that has showed up in Russia (called Krokodil – 'crocodile', of course, in English) that does exactly what we made Pixxy Dust do! Use of krokodil rots limbs away – I don't believe it is target-specific, but having your body rot apart (at all) is horrific enough.

It was a little surprising to read about it actually happening! In a fashion close to the way we'd written it… without ever having heard of krokodil.

ER: Winterborn is a very famous phrase. There is the incredible song called Winterborn by Cruxshadows. A 1978 Danish Drama movie is also called Winterborn – but in Danish it is "Vinterbørn" . A heavy metal band from Finland changed their name to it from Mean Machine in December 2004. There's a role playing online game called Winterborn. Damnation Books published a book by the same title by AD Roland in June 2011. It's the name of a municipality in the Donnersbergkreis district, in Rhineland-Palatinate, Germany. And it was first recorded in the Doomsday book (1086) as a place which meant Winter Stream. So, to help our readers find you, are there Social media contacts for the book?

AY: As for contacts, my co-author and I have a page for Codename: Winterborn up on Facebook – codename (dot) Winterborn

ER: Codename: Winterborn was published Feb. 28, 2013 by Declan Finn and Allan Yoskowitz through Amazon's Create Space. The premise as listed on Amazon is :
After a small nuclear war in 2090, a third of the world is in ruins, along with the Western half of the United States. Three years later, spy Kevin Anderson and his team are sent to find the nuclear arsenal of the Islamic Republic of France. When his team is betrayed by the politicians who sent them, Kevin is out for blood. Hunted by an army, Kevin must kill the Senators before the next team is sent to their deaths. Without resources, or support, it's almost certainly a suicide mission. But Kevin will gladly make this sacrifice, for his codename is Winterborn.

It's got good customer reviews and at the time of this post, it ranks in the 4 million range (out of 94 billion, that's great!). It's available as Kindle and paperback.

You Should Also Read:
Jack Maddox
Frank Cavallo
Raegan Butcher


Related Articles
Editor's Picks Articles
Top Ten Articles
Previous Features
Site Map





Content copyright © 2023 by Evelyn Rainey. All rights reserved.
This content was written by Evelyn Rainey. If you wish to use this content in any manner, you need written permission. Contact Evelyn Rainey for details.