Interview with Stephanie Rose Bird - Part IV of IV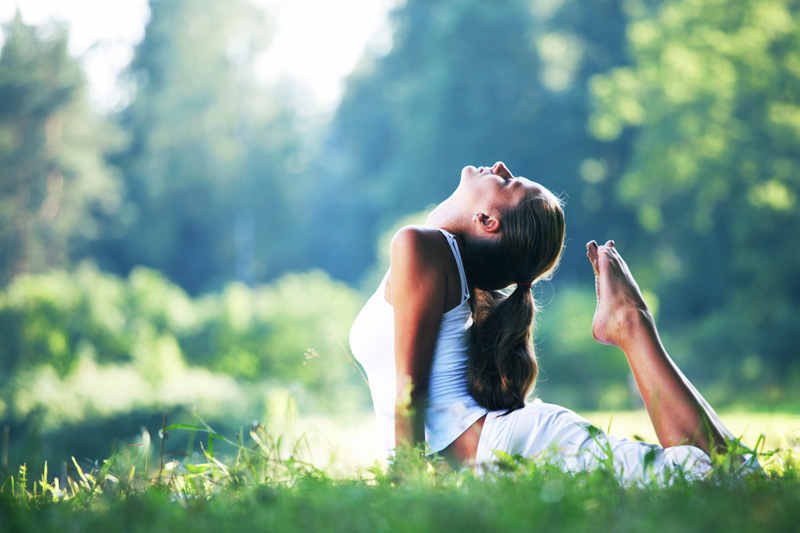 This is the final section of the wonderful interview I conducted with Stephanie Rose Bird, author of Sticks, Stones, Roots, and Bones. In this section she talks about how to positively incorporate Hoodoo into one's life and gives advice on creating community and acceptance. Enjoy!


*****************************

4. Because the power of Hoodoo can be used for positive or negative intentions, how can one prepare for and be sure to perform work that is guided by light and "positivity"?
We are always in control of our intentions. There is no mistake in whether we intend good or bad in our thoughts, actions or deeds. The key is to take time to learn to be still and quiet so that you are not prone to knee-jerk reactions; learn to be discerning about how and on what your energy is spent. To be sure your work will be positive or what I call "healing" make sure it is well intended and refrain from vengeful, angry work. Use your actions as gifts not bullets.

5. Bearing in mind the negative connotations that Hoodoo has, what are some ways one can easily ease its practice into their life without alarming family and friends?
Hoodoo has been "given" negative connotations. It is not something that is inherently negative. Hoodoo, Vodoun, Santeria, Candomble and numerous other African-based paths or faiths were used in the past in revolutionary ways—to help enslaved people obtain and maintain freedom. These practices were also used to make good health accessible to the poor and people of color especially within the black community. It is because of this that it has been maligned and dragged through the mud as an evil activity. Enslaved Africans in the Americas used their in-depth knowledge of the natural world (even venoms and poisons) to do what was necessary to protect their families, their sense of self, indeed their well-being from those who enslaved them. Sometimes the captors of enslaved people were hurt or even killed in the process. There were revolts. Eventually traditional African practices were made "illegal" and slandered as dark, evil and ungodly in America, the Caribbean and parts of Africa. This doesn't mean it is true it just means there was a very pervasive, well-organized movement to put a stop to something that could release enslaved people from their captors. After slavery was ended Hoodoo and similar practices were still practiced to obtain specific goals most of which are positive some are not—people are people after all. Pushing Hoodoo into the darkest corridors of the mind also aided in assimilation, indeed many people have lost touch with both Africa, their mother or old country and sadly, nature itself. This is a type of modernization that is inevitable since we are no longer an agrarian culture yet people are returning to the better parts of the olden days.

The name of our revered root High John the Conqueror and some of the Hoodoo formulae support my point. High John the Conqueror root is so named because it is an herb that is believed to help its user conquer difficulty and oppression. High John (Ipomoea jalapa) is actually a tuber not a root, in the morning glory family, related to one of our beloved soul foods, sweet potato. The purportedly magical herb is named after an enslaved African who escaped slavery, mentally, spiritually and physically--his soul could not be enslaved. John whether real or mythic, is the Hoodoo's symbol of the quest for freedom, dignity and integrity as a human being. Another of our powerful Hoodoo herbs named John is Little John, Low John or Chewing John. Little John (Alpina galanga) a relative to ginger, is another tool in our arsenal for justice. This herb is frequently used in and around court houses or to help impact the outcome of legal proceedings.

On a purely domestic note we have formulae with names like "Commanding," "Bend Over" "Stay with Me" and "Follow Me Boy." These herb-based Hoodoo products are designed to empower their owner. We even have what I consider a feminist herb--one of my favorites, rosemary. Using rosemary is believed to help women keep dominion over their homes. It is thought to help us lead our families with strength or keep house on our terms. It is no secret that many black women are the head of their household, thus it is also not a mistake that we have incorporated rosemary into our Hoodoo work. One last herb I'll mention is the simple magnolia leaf. Magnolia's grow so prolifically down south where Hoodoo took root. Magnolia leaf is thought of as a fidelity herb. A leaf is put in between the mattress and box spring (or in similar proximity to a sleeping couple if bedding arrangements are different). This is thought of as a magical charm to keep one's mate close by without straying to find another. I could go on and on with rituals, rites, tricks and charms used to help us meet our goals, instead I hope this information helps drive the point home about the real motivations of Hoodoo.


Self-determination and delving in ancient ways of the Motherland was and is still loathed, feared and smeared. Hoodoo was and remains a proactive activity. I would say when it comes to family; friends and the community at large teach what Hoodoo is by example. Don't name what you are doing, since the name "Hoodoo" has been so maligned just "do;" show by example!

6. Could you share with us an example of how the practice of Hoodoo has enhanced your life?
My life is imbued with positive spirit. I feel that nature spirits and the ancestors know that I listen to them and hold them in high regard thus we have a very a good relationship that makes my life as well as living environment magickal, mystical and interesting.

7. Are there organizations or clubs focused on Hoodoo where new and veteran practitioners can go for comraderie, community, mutual learning, and support? If these don't exist, how would you advise someone to go about creating this within their community?

Oh yes, there are plenty of great online communities especially through www.yahoo.com groups; I have found groups through yahoo located all over the country and I am a member of a few. Many people have started local groups and gatherings as well; some practice within families but communicate with the larger community as well. Usually new groups start small and build. There is no hierarchal structure so anyone with knowledge of Hoodoo folklore can begin a group.

Thank you for interviewing me Leah. Blessed Be!

***************************
I hope you've enjoyed this interview as much as I have! If you haven't guessed it already, I highly recommend this book!


You Should Also Read:
Interview with Stephanie Rose Bird - Part I
Sticks, Stones, Roots, and Bones - A Book Review
Interview with Stephanie Rose Bird - Part III


Editor's Picks Articles
Top Ten Articles
Previous Features
Site Map



Follow @etniqminerals
Tweet



Content copyright © 2023 by Leah R. Patterson. All rights reserved.
This content was written by Leah R. Patterson. If you wish to use this content in any manner, you need written permission. Contact Leah R. Patterson for details.