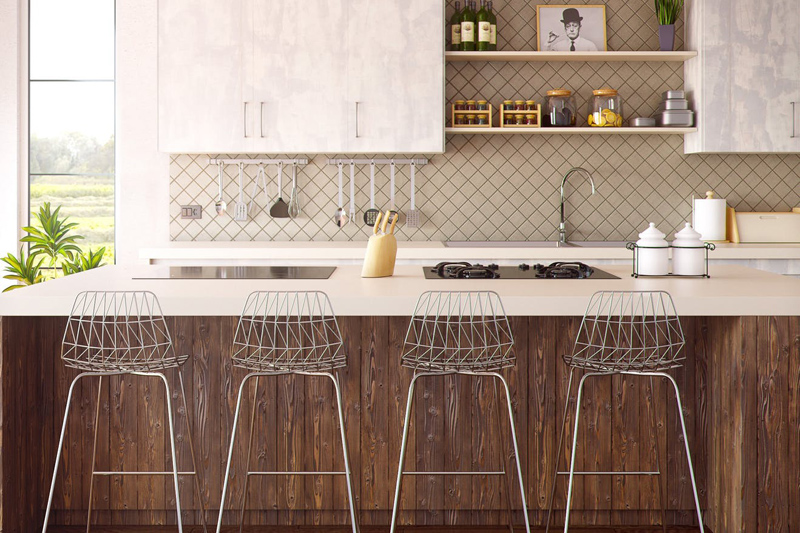 Ground beef is versatile and economical. This staple accounts for 45 percent of all beef sold in the U.S. It's easily transformed into meatballs, meatloaves, sauces, stews, pasta dishes, sloppy joes, tacos, and of course, the All-American hamburger. It's the number one ingredient in an endless variety of one-dish meals, from Dutch ovens and skillets to crockpots and casseroles.

Ground beef is made from less tender cuts of beef. While steaks and roasts come from younger cattle, ground beef often comes older animals, with tougher meat. Grinding tenderizes the meat, no matter what cut it came from.
Few foods are more confusing to consumers who read labels. Most supermarkets offer 3 or 4 kinds of ground beef. USDA standards for labeling ground beef apply only to meat that's ground and packaged in federal or state inspected plants. Since most supermarkets grind and pack ground beef in their stores, they may label it according to their own preference. It's commonly identified by the cut its ground from - ground chuck, ground sirloin, or ground round.
Sometimes it's labeled as regular, lean, and extra lean. Most stores do follow these guidelines... Extra lean has 10 to 15 percent fat. Lean has approximately 25 percent fat. One federal law that is applied uniformly in all states is that ground beef cannot have more than 30 percent fat. Ground beef that's 70% lean with 30% fat is usually labeled regular ground beef.
What cut or percent lean should you buy? Select the type of ground beef that fits your personal taste, your budget or your recipes. If your budget is tight and price is the most important factor, then regular ground beef -70% lean, 3 0% fat - is your logical choice. You should also consider what you'll be making with it. If you'll be browning the ground beef and pouring off the drippings before adding other ingredients - as in sloppy joes, hamburger helpers and other skillet meals, any grade is suitable. If you'll be using uncooked ground beef in a recipe with other raw ingredients and everything gets cooked or baked together, as in a meat loaf, meatballs, lasagna and similar dishes, use leaner ground beef. You can also '"rinse away fat" in ground beef. For chili, meat sauces, tacos and other recipes that require crumbled ground beef, you can drain, blot and rinse it with hot water to considerably reduce fat calories.
For broiled or grilled hamburgers, don't use ground beef with a higher fat content. Any initial savings will be lost in flare-ups, shrinkage and possible burnt burgers. Lean ground chuck or ground sirloin are best here. Burgers will be tasty and moist, but without excessive amounts of fat. If you're following a strict, very low fat diet for health concerns or serious weight loss, use ground beef for burgers that's labeled extra lean, 90% lean, or ground round.
The difference between hamburger and ground beef? Hamburger is ground beef to which seasonings and beef fat may be added while the meat is being ground. No water, extenders, or binders are permitted. Ground beef is just "ground beef" with no extra fat, water, extenders, or binders. Seasonings may be added as long as they are identified on the label. Ground beef and hamburger are terms that many people use interchangeably.
Select meat last when shopping to ensure that beef stays cold as long as possible until you get home. A bright red color indicates freshness, but fresh ground beef that's been vacuumed packed is a darker, purplish-red color. When unwrapped and exposed to air, the meat will turn red again. With extended exposure to air, and bright light beef it will soon take on a brownish color. These color changes are perfectly normal. Use the "sell by" date to determine freshness. Family packs are usually sold a lower price per pound.
Refrigerate ground beef or freeze it as soon as possible after purchase. Store it in the coldest part of refrigerator and use it within 2 days. To freeze ground beef, divide it into 1 lb. or 2 lb. units or whatever amount you usually use at one time. Place it in sealable plastic bags, made for the freezer or wrap it tightly in heavy duty aluminum foil or good quality coated freezer wrap. A few pounds of ground beef formed into burgers before freezing is a great convenience, especially in summer "grilling season". You'll get 4 generous "quarter pounders" from each pound of ground beef. Stack patties in a freezer bag with a piece of waxed paper between each one.
The best way to safely thaw ground beef is in the refrigerator. Keep it cold while defrosting to prevent the growth of bacteria. To defrost it more rapidly, you can use a microwave oven. When you thaw ground beef in the microwave, you must always cook it immediately after thawing. While meat is defrosting in a microwave, random areas will sometimes start to cook. The temperature in these areas is easily high enough for harmful bacteria to thrive.
Safe handling labels are now required by the USDA on fresh meat and poultry products to urge consumers to cook products thoroughly and handle them carefully.
Never eat a hamburger that's still pink in center or even taste undercooked ground beef. Many people think if rare steak is safe, ground beef should be too, but as more hands and surfaces touch raw meat, the risk of contamination increases. A steak has only two sides exposed to any possible contaminated surface, so it's okay to eat a rare steak as long as the outside is adequately seared. When beef passes through a grinder, all of it is exposed to areas in and around the grinding equipment, greatly increasing the chances of picking up disease causing bacteria. Ground beef must be cooked to 160 ° F, the temperature needed to kill E.coli. If a burger is no longer pink in the middle and the juices run clear, it's probably reached the right temperature. Use an instant read thermometer to be sure. Confused about so many kinds of kitchen thermometers and not sure exactly how to use them? The USDA Food Safety and Inspection Service has a new feature on its website to promote the use of food thermometers.
Click on the thermometer to view pictures of various styles of thermometers and their uses.


Click on the thermometer to view a chart with the proper temperatures that must be reached for different kinds of foods to be safe.

Wash all surfaces that come in contact with raw meat with hot, soapy water. Keep raw meat and meat drippings from coming into contact with other food, both in the refrigerator and during preparation. Acrylic, plastic, or wood cutting boards can be washed in a dishwasher. Never use the same plate that held uncooked meat for serving. Don't re-use any utensils. Any bacteria in the raw meat can easily contaminate cooked meat. When using a food thermometer, wash the probe with hot soapy water after each insertion before using it again. Always wash you hands in hot soapy water immediately after handling any raw meat.
Versatile ground beef can be fried, broiled, grilled, baked, roasted, slow-cooked or micro-waved. There's no ground beef main dish more comforting, satisfying, and easy to fix than meatloaf. Add a new twist to your old favorite meatloaf recipe, or try one of the recipes in Make A Meatloaf Tonight.
Here's more easy ground beef recipes for tasty home-cooked meals...

---
The River Cottage Meat Book
First published in the United Kingdom, this cookbook quickly became a hit around the world. Now tailored for American cooks, this ode to good meat is one part manifesto on high-quality, local, and sustainable meat production; two parts guide to choosing and storing meats and fowl; and three parts techniques and recipes for roasting, cooking, barbecuing, preserving, and processing meats and getting the most out of leftovers. With this practical guide, meat eaters can knowledgeably buy and prepare meat for better health and better living, while supporting the environment, vibrant local economies, and respectful treatment of animals.
Calphalon Commercial Hard-Anodized 12-Inch Everyday Pan with Lid
This 12-inch everyday pan will end up being the hardest working pan in your kitchen. Part of Calphalon's Commercial Hard-Anodized line of cookware, it's made of heavy-gauge aluminum that's uniformly thick across the bottom and sides, allowing for quick and even heat distribution. The durable hard-anodized finish is stick- and scratch-resistant and won't react with acidic foods. The patented cast stainless-steel handles are comfortable to grip, plus they minimize heat transfer so handles stay cool on the stovetop. Handles are held in place by three sturdy stainless-steel rivets. The included hard-anodized lid is dome-shaped, making it ideal for moist-heat cooking. The cookware and lid are oven-safe up to 450 degrees. All cookware in this line is covered by a lifetime warranty..
You Should Also Read:
Make A Meatloaf Tonight
The Home Cooking Recipe Index and Site Map
The Home Cooking Cookbook Corner


Related Articles
Editor's Picks Articles
Top Ten Articles
Previous Features
Site Map





Content copyright © 2022 by Sandy Moyer. All rights reserved.
This content was written by Sandy Moyer. If you wish to use this content in any manner, you need written permission. Contact Allyson Elizabeth D´Angelo for details.