Focusing on Your Goals While Unemployed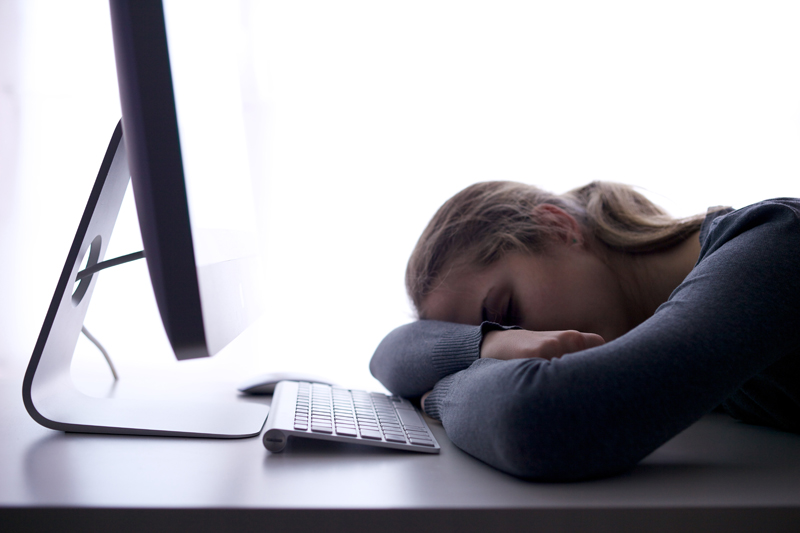 When you are unemployed, maintaining focus on your own goals may be a challenge for many reasons. You may be distracted by your own or your family's needs. Others may assume that because you are not working, you have time to help them with their needs. You may find that your spouse expects you to take on more responsibility at home. Friends and relatives may ask you to baby sit, schools may want you to volunteer more, and folks in your neighborhood may call asking you to do the odd job here and there.
In fact, people who are unemployed may feel they are busier and less in control of their own schedules after stopping working than they were before. At times such as these, it is more important than ever to maintain your focus on your own goals in order to achieve them.
It is a well-known financial strategy to invest in yourself first when deciding on your budget. The same is true of investing in your time. It is crucial to allocate time to yourself to focus on your own goals while unemployed. The remaining time can be doled out to the other matters vying for your time. Once you set your goals, develop specific strategies to achieve them. Estimate a timeline for accomplishing each strategy or task, and do what you must to ensure that other demands do not get in the way.
Sticking to your own priorities will require some assertiveness on your part. For that reason, it is important to learn to turn down requests that interfere with your plans or over-tax your mental, physical, and financial resources. Sometimes, it is difficult to decline someone's request, especially when the cause is a good one or the matter is important to someone you care about. It helps to be ready with your answers beforehand so that you do not feel caught off guard. These strategies can help:
1. Remember that your concerns and goals are priority one. This doesn't mean you don't care about others or that you're selfish. It simply means you are responsible for your own future and accountable to yourself.
2. Learn to say "no." This is harder than it sounds. Often we are socialized to believe we have to justify our decisions to others or that we owe them something as a matter of polite society. It is important to resist those impulses. Here are some easier ways to turn down requests:


"No" with an Acknowledgement – This pairs the word "no" with an acknowledgement of how important the matter must be to the other person. For example, "No, Ms. Johnson. The school fundraiser is important, but I cannot help out on Friday."


"No" with a Compliment – This pairs the word "no" with a statement pointing out something positive about the person making the request. For example, "You do such amazing work with the center and have accomplished so much. I am not available this time, and I know your program will be a success."


A simple "No." When someone is persistent and simply will not back down, sometimes you should simply say "no." These individuals may be so wrapped up in their own goals that they do not realize they've overstepped their bounds. When this happens, the less said may be the better because they will seize any information you give them as an opportunity to bargain or cajole you into doing something you have neither the time nor desire to do.


3. While you may feel guilty for saying no, it is okay to do so. Certainly, if you really do want to help in some way but do not have time right now, it is okay to say so.
4. If you really don't want to help or cannot help, avoid the temptation to hedge. It may feel easier to say you might be available but you'll get back with an answer later, the fact is you may not be helping yourself or the other person. Eventually, you will have to decline, and your delay may make it more difficult for the person to get other help.
Remember that focusing on your own goals will help you get there faster and will help keep you from feeling overwhelmed as you try to do everything for everyone else.
You Should Also Read:
Bankruptcy Basics
Benefits of Internships
Should You Quit Your Job?


Related Articles
Editor's Picks Articles
Top Ten Articles
Previous Features
Site Map





Content copyright © 2022 by Corlia Logsdon. All rights reserved.
This content was written by Corlia Logsdon. If you wish to use this content in any manner, you need written permission. Contact Corlia Logsdon for details.