Discussing Christmas with Jewish Children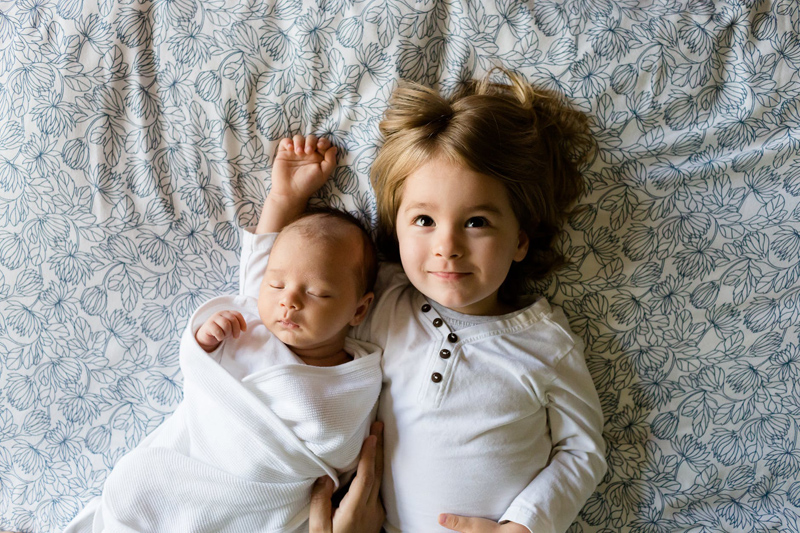 Each year in December, Jewish families, particularly in America, are confronted with what is often known as the "December Dilemma" – getting through a month in a society that becomes obsessed with Christmas before the leftover Thanksgiving turkey is even cold. Once you step outside your home, you literally can't turn around without being deluged with Christmas lights, Christmas music, Christmas greetings and Christmas shopping.
Each December, Jewish children encounter Christmas displays in stores, decorations in public spaces, songs on the radio and projects and pageants in school. Jewish children live in a whirlwind of color and sound that is incredibly appealing, and need help to understand how to relate to what is going on around them. To be simply told that Christian children celebrate Christmas, and Jewish children celebrate Hanukkah is overly-simplistic, because there is no one way to celebrate either holiday. They are also unequal holidays in the level of their importance within their religion. Hanukkah has been elevated in importance in America because of its proximity to Christmas, one of the two major holidays in Christianity, the Jewish equivalents in significance in the cycle of observance being closer to Yom Kippur and Passover.
In "Introduction to Judaism: A Sourcebook," the textbook for many reform Introduction to Judaism courses, an article by Ron Wolfson in the Hanukkah section does a wonderful job of addressing the "December Dilemma." The part of the article that sticks with me is when he discusses the developmental milestone in early childhood when children become aware that when they attend a birthday party for another child that they can enjoy eating the cake, but not blow out the candles and that the presents are not for them, but for the birthday child.
I have explained to my children the same thing about Christmas. It's a wonderful party. I
love
Christmas lights and decorations – my down-the-street neighbor used to work for Disneyland and has a professional quality music-synchronized whole-house light show that we visit many times a season. I love Christmas carols and after years in choir know more verses than most Christians. But we don't hang lights on our house or have a "Hanukkah bush" or visit with Santa. Because while it is a lovely party, it's not OUR party. We can enjoy the sights and sounds when we leave the house, but we don't bring Christmas into our home or our personal observances.
My 5-year old asked recently why we don't put up blue or white lights on our home to celebrate Hanukkah. The answer is that putting up lights on the house is not a part of the observance of Hanukkah. On Hanukkah, we light the menorah, and eat latkes and spin dreidel. Taking a Christian observance or symbol and turning it blue does not make it Jewish. (In fact, Hanukkah has no traditional colors, but the colors of the Israeli flag were appropriated in response to there being traditional colors for Christmas). There are no trees in a Hanukkah observance, and no stockings and no Santa.
Hanukkah is different from many other Jewish holidays in that it is not a biblical observance, is a celebration of a historical event. That event is grounded in the resistance of assimilation within the culture of Jews living at the time. Exploring this story as a family is a wonderful way to discuss how Jews can exist in a larger culture and remain true to their own observance and holidays. It is also worth celebrating that despite a troubled history, in much of the world now Jews are able to make the choice to openly observe their religion.
Even when Jewish children are able to start to find their roots in their own holidays and observances defined from those of Christmas, they will still face Christmas each year and have to relate to the season. See my related article for
Helping Jewish Children Relate to Christmas
.
I started to look around to see if there were any children's books to help children explore the issue of Judaism in relation to the overwhelming presence of Christmas. There wasn't much available (perhaps I'll write one!), but I did find two interesting candidates…
You Should Also Read:
Helping Jewish Children Relate to Christmas


Related Articles
Editor's Picks Articles
Top Ten Articles
Previous Features
Site Map



Follow @bellanicki
Tweet





Content copyright © 2018 by Nicki Heskin. All rights reserved.
This content was written by Nicki Heskin. If you wish to use this content in any manner, you need written permission. Contact Nicki Heskin for details.