Christmas in Mexico - Posadas and Piñatas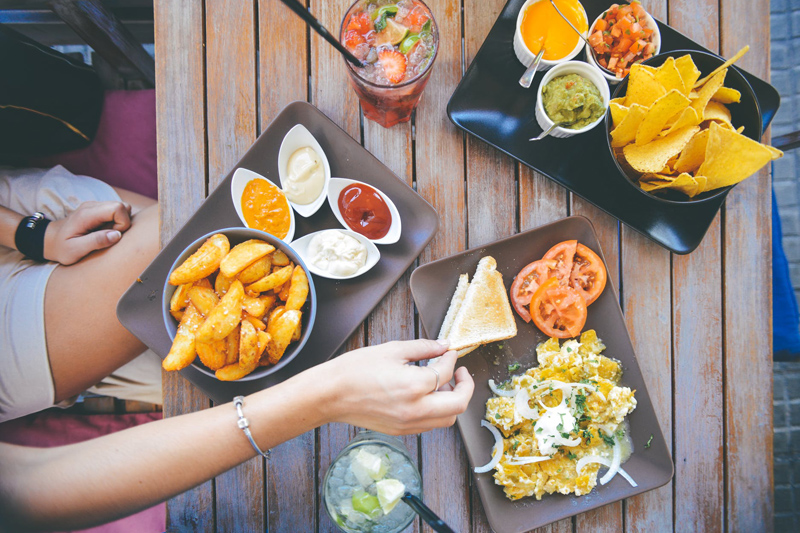 The run-up to Christmas in Mexico is one long series of parties – in fact a very specific type of party which takes place over the nine days prior to Christmas, and goes by the name of "posada", meaning inn. Although the posadas are held in a traditional religious context, they are also an excuse for tremendous jollity and lots of singing. The origin is probably pre-Hispanic, as the Aztecs held a nine day festival to celebrate the birth of the sun, which was transformed into a Christian holiday after the Spanish conquest. The posadas start on 16 December, and over the nine subsequent days, Mary and Joseph's search for shelter during their journey from Nazareth to Bethlehem to report for the census is re-enacted. In many cases, particularly in large cities, the revellers will simply form into a candlelit procession, perhaps carrying small religious figurines or pictures, but I have fond childhood memories of being Mary, a blue "rebozo" over my head, seated on the gardener's donkey and being led by "Joseph" around the neighbourhood! Three different houses are visited and the traditional posada songs sung, with those in the street asking for lodging, and those inside refusing. At last, the inhabitants and "innkeeper" of the third house sing "entren santos peregrinos", enter holy pilgrims, with great gusto, the whole street party passes into the house, and it is time for the fun to really begin.
A fruit punch (with a separate boozy version for the adults) is served, along with "tamales" and perhaps "buñuelos", and one of the highlights of the evening is the star-shaped piñata, which is full of sweets and chocolate, nuts, oranges and tangerines, sugar cane and biscuits. The children are all blindfolded in turn and one by one, armed with a stout stick, they try to hit the piñata and smash it open. Somebody eventually succeeds and the contents spill out over the ground, at which stage the whole event becomes a free for all.
Piñata © Philip Hood
"Polvorones" are bound to be included in the belly of the piñata and can easily be identified by their wrapping of brightly coloured tissue paper. They are crunchy and short, thickly dusted with icing sugar - polvo means dust – and, if you are lucky, studded with nuggets of rich, vanilla- or cinnamon-spiced chocolate.
If you can source real Mexican chocolate, do use it. Alternatively, Green & Black's Maya Gold chocolate works very well, but in the absence of either of these, a good dark chocolate is absolutely fine.
Polvorones – Chocolate and icing sugar biscuits
Makes 16 polvorones
50 g/2 oz toasted, chopped hazelnuts
90 g/3 1/2 oz unsalted butter, softened
65 g/2 1/2 oz caster sugar
Pinch of salt
1 egg yolk
1 tsp ground cinnamon
150 g/5 oz plain flour
75 g/3 oz plain chocolate (minimum 52% cocoa solids), coarsely chopped
Icing/confectioner's sugar
Place the hazelnuts in a food processor and grind them quite finely. Add the butter and sugar and process until light and creamy. Scrape down the sides of the bowl well, add the salt, egg yolk and cinnamon and process again until well mixed. With the speed on low, add the flour by the spoonful and process just until you have a homogenous mixture. Add the chocolate and process again briefly to distribute it evenly. Transfer the dough to a bowl and knead it lightly with the heel of your hand. Chill for 20 minutes as this will make the dough easier to handle and roll.
Heat the oven to 180oC/350oF/gas 4/fan oven 160oC and line a couple of baking trays with baking parchment. Roll the dough into balls the size of a walnut and arrange them 2 cm/3/4 in apart on the baking trays. Bake for 20 minutes, until lightly golden. Cool for 5 minutes.
Put about 50 g/2 oz of icing sugar into a bowl and gently roll the polvorones around in it, coating them well. Add more icing sugar as necessary. Place the biscuits on a rack until completely cool and store in an airtight container.
Buén provecho!


Related Articles
Editor's Picks Articles
Top Ten Articles
Previous Features
Site Map





Content copyright © 2023 by Isabel Hood. All rights reserved.
This content was written by Isabel Hood. If you wish to use this content in any manner, you need written permission. Contact Mickey Marquez for details.