Chia Seeds - Ancient Superfood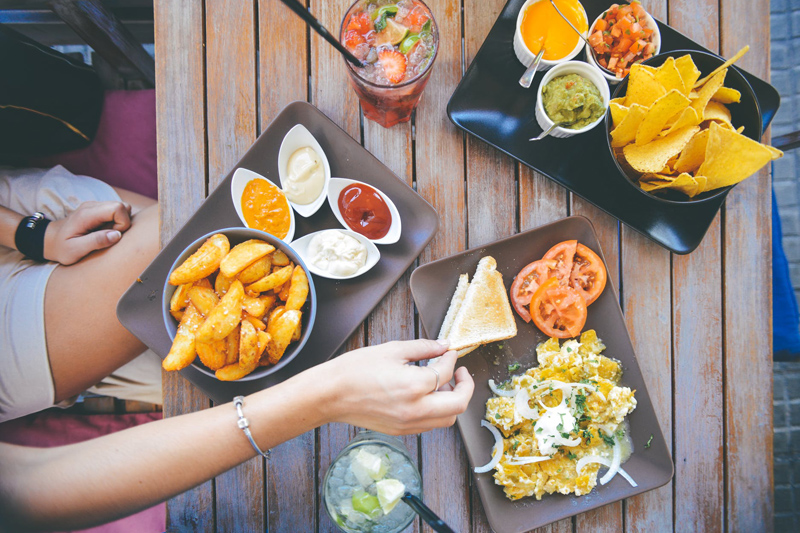 Consider the buzz these days about "superfoods"— foods alleged to offer extra health benefits. The chia seed, now considered a superfood, is an ancient Aztec crop poised for global recognition as a food prized for both culinary and nutritive properties. Popular beverages, such as agua frescas (cool waters), are frequently speckled with chia seeds. Why the enduring power of this ancient seed?

A member of the mint family, chia has a pleasant and mild taste. In its dry form it resembles a poppy seed. When the chia seed is added to liquid it absorbs as much as 27 times its weight. When plumped, these tiny seeds have a soft outer gel that feels quite pleasant in the mouth — not unlike a tomato seed. Chia seeds add texture to beverages, and can also be used to punctuate recipes in both ground or whole form, plumped or not.

The swelling properties of the seeds lead some to make weight loss claims associated with a regular diet of chia. Please check with your personal physician before starting such a diet; there are medical warnings against ingesting spoonfuls of dry chia seeds followed by a glass of water as a weight loss regimen. Best to use chia for its culinary and nutrient qualities.

Not only is chia very low in cholesterol and sodium, but it is also a good source of calcium and phosphorus, and a very good source of dietary fiber and manganese, natural antioxidants (per serving more than blueberries), and omega-3 (per serving more than salmon).

Try this easy, classic and delicious recipe for "Agua de jamaica". If you live in the west or southwest United States, you will find the key ingredient, dried hibiscus flowers (flor de jamaica) at most Mexican markets. Otherwise, try a West Indian market where the same ingredient may be found labeled "sorrel". This drink is also popular in Jamaica — as its Mexican name implies. This recipe will make enough "jamaica" for about six servings.

Agua de Jamaica

Ingredients:

1 C (100g or 3-1/3 oz) dried hibiscus flowers
2 T chia seeds
8 T granulated cane sugar* (125g or 4oz)
8 C water (2 liters)

Steps:

1. Place the hibiscus flowers into a 2 quart saucepan (larger) and cover with water (about 1-3/4 cups). Place flame on high and bring to a boil. Once water is at boiling, allow to boil for an additional 2-3 minutes.

2. While the water is hot add sugar and remaining water.

3. Taste the mixture and adjust for preference by adding additional sweetener or water.

4. Leave the mixture out and allow to cool overnight (or approximately 5 hours).

5. Stir and strain into a pitcher or jug. Discard the used hibiscus flowers.

6. While stirring add the chia seeds.

7. Wait 15 minutes, add the ice and serve.

* Note on sweetening: If you tend to like less sweet beverages start with 4T and ratchet up. Similarly, if you avoid cane sugar altogether, then adjust for agave, or your preferred sugar replacement.


Related Articles
Editor's Picks Articles
Top Ten Articles
Previous Features
Site Map





Content copyright © 2019 by Mickey Marquez. All rights reserved.
This content was written by Mickey Marquez. If you wish to use this content in any manner, you need written permission. Contact Mickey Marquez for details.