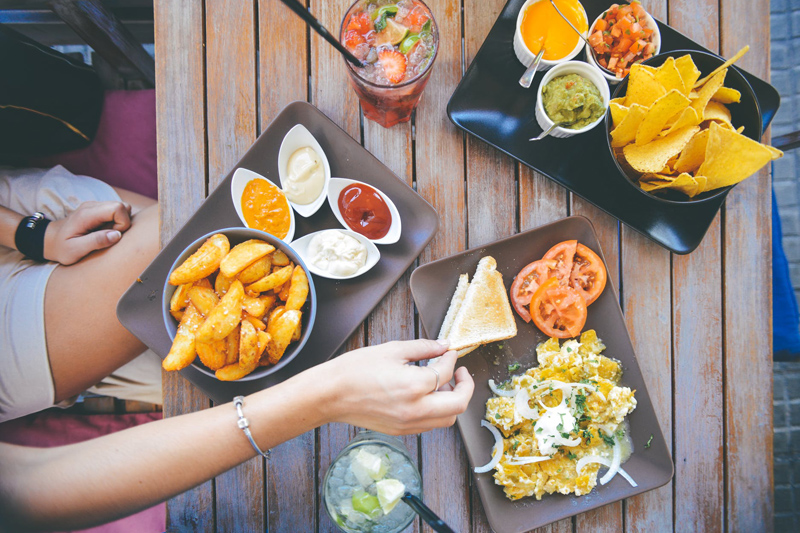 When dried kernals of corn are treated with food-grade lime (calcium carbonate) the yield is one of the great food staples of the Americas: hominy. This treatment called, nixtamalization leaves the corn more nutritious, without nixtamalization vital nutrients remain inaccessible when consumed. The product, nixtamal, is used to make tortillas and tamales and can also be dried again and stored as hominy. In Mexico the word "pozole" has two uses, pozole is the name of a popular hearty soup where hominy is a main ingredient and pozole is also the common word for hominy.

Canned hominy is readily available in most grocery stores, but the results from rehydrating dried hominy are well worth the extra time and effort. Rehydrated dried hominy has a richer, nuttier quality to its flavor and gives a firmer bite. Specialty stores and online purveyors are increasingly stocking dried hominy — including some interesting heritage or heirloom varieties. Hominy can be purchased as white or yellow. The white hominy comes from white corn and is more subtle in its flavor; yellow corn, similarly is derived from yellow corn and is a bolder and typically sweeter flavor. Most Mexican recipes traditionally use white corn hominy.

In addition to its traditional uses in pozole and "menudo" (tripe soup), rehydrated hominy is delicious as a potato substitute, an addition to vegetable dishes, favorite soups, or try roasting hominy for yet more flavor and texture. Rehydrating hominy is not hard and requires no special expertise. The pre-soaking reduces the cooking time, but is not essential and may be dispensed with if time does not allow; cooking time will be extended. One cup of whole dried hominy yields about four servings.

Ingredients:
1 Cup whole dried hominy
Broth or water to cover hominy
Salt

Tools:
Colander
Bowl for soaking
Medium saucepan with lid

Steps:
Rinse hominy and clean out any debris or broken bits.
Place cleaned hominy in covered container to soak overnight.
Rinse and drain hominy until water runs clear.
Place hominy in sauce pan covered with 2"-3" of liquid.
When liquid boils reduce heat to the simmer level and cover saucepan.
Stir occasionally, checking for tenderness, generally two hours.
Season with salt, stir and drain off excess liquid.

Note: Cooked hominy can be stored in some of its cooking liquid for 2-3 days in the refrigerator.


Related Articles
Editor's Picks Articles
Top Ten Articles
Previous Features
Site Map





Content copyright © 2023 by Mickey Marquez. All rights reserved.
This content was written by Mickey Marquez. If you wish to use this content in any manner, you need written permission. Contact Mickey Marquez for details.