Basic Red Chile Sauce - Salsa Pasilla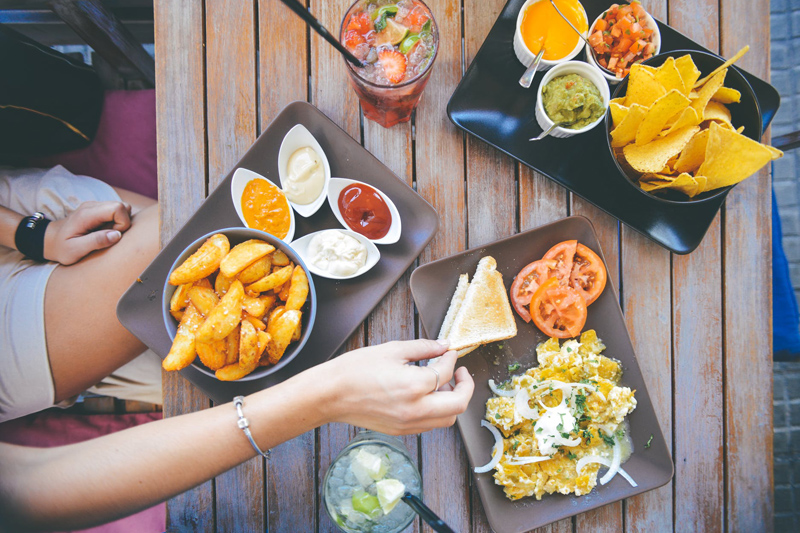 Conquests, wars, revolution, and independence, through it all the one constant in Mexico remains the red chile. Red chile, native throughout all regions of the country, comes in many hues, sizes, shapes and flavors. Recognized as a staple and a standard table condiment it is found at every meal. Frequently used in its dried form, it can be rehydrated by soaking in hot water, or even milk, seeds and veins are cleaned from rehydrated chiles the same way they are in fresh chiles. For this recipe, the chile is toasted rather than rehydrated and used in its entirety, except for the stems.

Preparations of red chile include elaborate sauces, moles, and pipians, but this basic recipe delivers a marvelous layer of flavor to nearly every dish. Whether it's a ho-hum meat dish, a quick quesadilla or scrambled eggs, all become lively and delicious with a dollop of homemade "salsa pasilla". This salsa is ideal for keeping on hand, it will keep in the refrigerator for three to four days. The main ingredient, chile pasilla, is one of Mexico's largest exported chiles and is surprisingly easy to find outside of Mexico. Many large chain grocers, in addition to ethnic specialty stores stock it. When shopping look for a label reading, "chile pasilla de Mexico" to avoid confusion with pasilla chiles from other regions.

Chile pasilla offers a deep flavor, with a complex, pleasing nearly bitter bite, and it is mild in its heat factor. It is easy to make, versatile and authentically tasty. Recipe yield is about one cup.

Ingredients:
4 Dried pasilla chiles
1 Large clove garlic or two small cloves
Cold water for blending, no more than 1 cup
Salt to taste
White onion finely chopped, about 1/8 of a medium sized onion

Tools:
Molcajete or blender
Comal, griddle or heavy-bottomed skillet
Serving or storage container

Steps:
1. Grind garlic in a molcajete or blender.
2. Preheat a comal, griddle or heavy bottomed skillet over medium heat for toasting chiles.
3. Chiles should be wiped down with a damp cloth to get any field residue off them. Make sure they are not damp and proceed to gently toast each chile on your heated surface. Leave stems in place while working with them. Be careful not to singe or burn the skins. Turn chiles repeatedly until they are uniformly crisp and remove from heat.
4. Working with one chile at time, crumble all but the stem into the molcajete or blender and blend using water as needed to achieve a slightly coarse, rustic sauce.
5. Taste and season with salt as desired.
6. Transfer to a serving dish, cover with finely chopped onions and serve.


Related Articles
Editor's Picks Articles
Top Ten Articles
Previous Features
Site Map





Content copyright © 2023 by Mickey Marquez. All rights reserved.
This content was written by Mickey Marquez. If you wish to use this content in any manner, you need written permission. Contact Mickey Marquez for details.